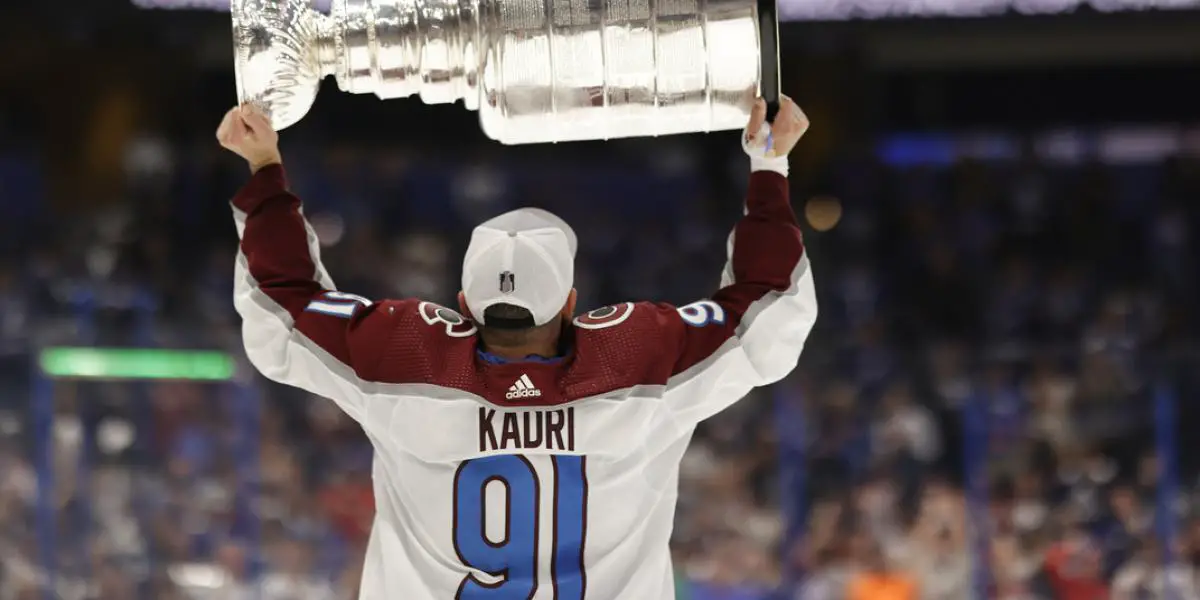 When free agency kicked off earlier in the summer, Nazem Kadri was one of the premier free agents available, and not many expected him to be on the market long. It was reported that Kadri was seeking a contract with a seven-year term and paying $8 to $10 million annually, being the number thrown around. Even after a career season and hoisting the Stanley Cup in Colorado, it would be tough to see a team spending that kind of money on an aging center who just turned 31 years old.
After what seemed like forever, Nazem Kadri finally signed a contract in the middle of August, making him a Calgary Flame, which shocked the hockey world. Many had thought it was a done deal with Kadri going to the New York Islanders, but Kadri had other plans. He inked a seven-year $49 million contract that would pay him $7 million annually to help bolster the Flames, who had just lost Johnny Gaudreau and Matthew Tkachuk. Kadri is joining Jonathan Huberdeau and MacKenzie Weegar as part of the new-look Flames.
On Thursday, Kadri said on Sportsnet 960 that he chose to take less in Calgary because of the opportunity he will have to win again right away. In addition, Kadri noted that he'd put the Flames' center depth (consisting of Elias Lindholm, Kadri, and Mikael Backlund) up against anyone in the NHL.
With the new report coming from Kadri that he left money on the table and chose a franchise that he can win now with, many wondered how much did he leave behind. The higher offer from the New York Islanders is believed to have been a seven-year deal that would have paid him $7.5 million per season. His decision to leave at least $3.5 million on the table over the term of his deal is evidence that Kadri believes what he says about Calgary.
Bruins prospect tournament standouts, Metro Division Preview, Blake Wheeler loses the "C", Nic Hague contract dispute, and Evander Kane gets another bag.Thanks for listening! Please rate and review our show on your favorite listening platform. Check out our partner's website at www.insidetherink.com for all your latest hockey news.