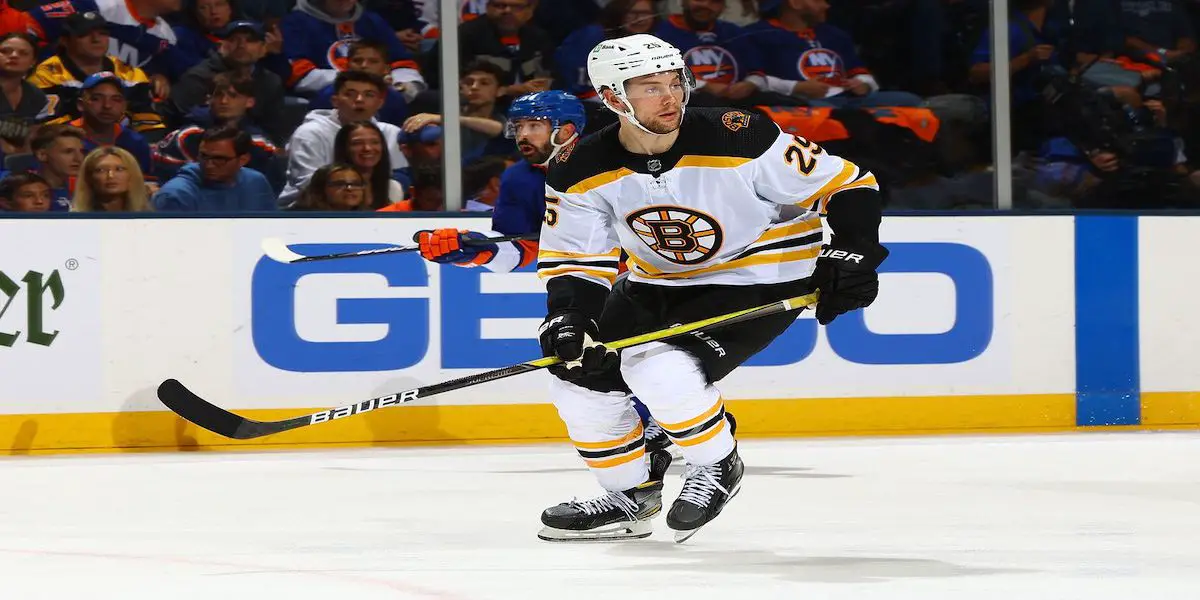 For a team that's first in the NHL with a 23-4-1 record and 47 points, there has undoubtedly been a lot of trade talk surrounding the club as of late.
Many reasons have attributed to this, and now it all makes sense. First, Don Sweeney has to go all in this season; with this possibly being the last season of Patrice Bergeron and David Krejci's careers, the time to win another cup is now. Second, The Bruins find themselves not in an ideal cap space situation, and they are not alone, as a lot of teams are in the same spot. They need to find a way to shed some money during the season if they wish to make a splash at the trade deadline to bolster the roster.
The Bruins placed Anton Stralman on waivers, and Viktor Berglund terminated his contract to return to Sweden, it helped some, but it is far from enough to get the job done. It is without a doubt that the Bruins will have to make at least one trade this season to free up the cap. The question is, who will be shipping out of Boston?
The Bruins have their obvious choices, the same names that have been floated around since the offseason in Craig Smith and Mike Reilly. However, as Jimmy Murphy of Boston Hockey Now reports, what if Boston traded someone with more value?
As per Murphy:
"With the emergence of Forbort as their best stay-at-home guy and PK defenseman, and [Connor] Clifton seemingly taking that next step finally, would the Bruins listen to trade offers for Carlo or even shop him?" yours truly wondered allowed on Sunday night.
''You may be onto something. I like Brandon a lot, but he might be worth more to another team," the NHL exec replied. "Depends on how the bruins view their depth. You wouldn't have to add any sweetener with him, that's for sure. Brandon has value around the league. Maybe a team like Seattle takes him?"
The 26-year-old Carlo is in his seventh season with the Bruins since being drafted by the team 37th overall in 2015. Carlo has had his moments during his career with Boston but has struggled with injuries, especially concussions, which have limited him significantly. Across 24 games this season, the defenseman has four assists, 25 shots, 51 hits, and a plus-12 rating.
Carlo has value in a trade as he is a second-pairing defenseman and can give teams value. After this season, he still has four more years remaining on his contract that carries a $4.1 million annual cap hit. While he appears to be one of the main pieces of Boston's current younger core, he could be used to secure a big fish at the trade deadline.
Sweeney isn't afraid to make a big splash at the trade deadline, but would he mess with a good thing and the chemistry this team has had during the 2022-23 season so far?
The boys are back after a long break but have plenty to talk about as the playoffs are in full swing. We go series by series, looking at how teams have fared so far and who will come out on top. Thanks for listening! Please rate and review our show on your favorite listening platform. Check out our partner's website at www.insidetherink.com for all your latest hockey news.