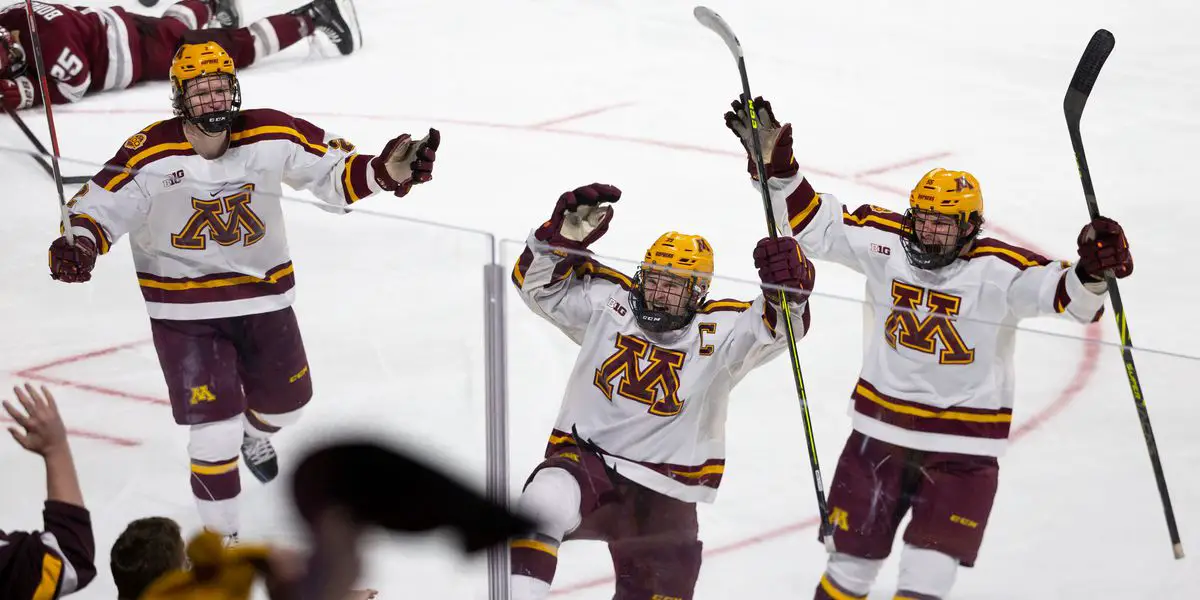 The Minnesota Wild have been playing some of their best hockey of the season as they are in the midst of a seven-game win streak and have won nine of their last eleven games. With their eyes set on a playoff run and 17 games left in the regular season, the Wild are looking to make sure they have the best roster possible when they open up the first round of the playoffs. While this roster has been fantastic, everyone knows you never stop looking to improve, and that is precisely what general manager Bill Guerin has done. Leading up to the trade deadline, at the trade deadline, and now post-trade deadline Guerin looks to add players from the free agent college pool that their season is coming to an end. The frozen four and NCAA Hockey National Championship are set to occur next week on April 7th and 9th at TD Garden in Boston. For the Wild, they are looking to add more depth down the middle of their lineup as it never hurts to add a center heading into the playoffs.
Wild Look to Sure Up Middle of the Lineup
While the trade deadline has passed and any international signing has to pass through waivers, there is one guaranteed way the Wild can get their man immediately, by dipping into the college ranks. Luckily for Minnesota, they have been heavily researching this route and have emerged as the front runner to sign the top college free agent. While not everything is set in stone and a guarantee, the Wild have been confirmed as one of just two frontrunners to sign University of Minnesota captain Ben Meyers with the other team being the Detroit Red Wings. The reports coming out from Elliotte Friedman and Michael Russo indicate that the Wild are going hard after Meyers as they look too sure up the middle of their roster. At 23-years-old, there's no question about it that Meyers could jump right to the NHL and start right away. The only thing holding him back from signing today is that he is currently looking to lead his college team to a National Championship. His team laces them up on April 7th in the frozen four against in-state rival Minnesota State.
Minnesota Local Eyes NCAA Championship then NHL
It's only a matter of time to see where the top undrafted college free agent will decide to start his career as he has his eyes set on another goal at the moment, winning the championship with his current team. It would make sense that Meyers looks to stay in the state where he was born and raised and played his college games as the Delano, Minnesota product looks to be a hometown hero. Meyers had 17 goals and 41 points throughout the season through 33 regular-season games. Where Meyers will slide into the current roster is the primary question as head coach Dean Evason will have to decide if Meyers will be a depth piece or a starting piece if he does decide to come to the Wild. One thing for sure the current top three centers the Wild currently deploy on a nightly basis won't be going anywhere, leaving newcomer Tyson Jost the odd man out.
A deep dive into the Atlantic division, did Detroit do enough to be a playoff contender? Will goaltending be Toronto's Achilles heel? What's going on in Florida?Thanks for listening! Please rate and review our show on your favorite listening platform. Check out our partner's website at www.insidetherink.com for all your latest hockey news.