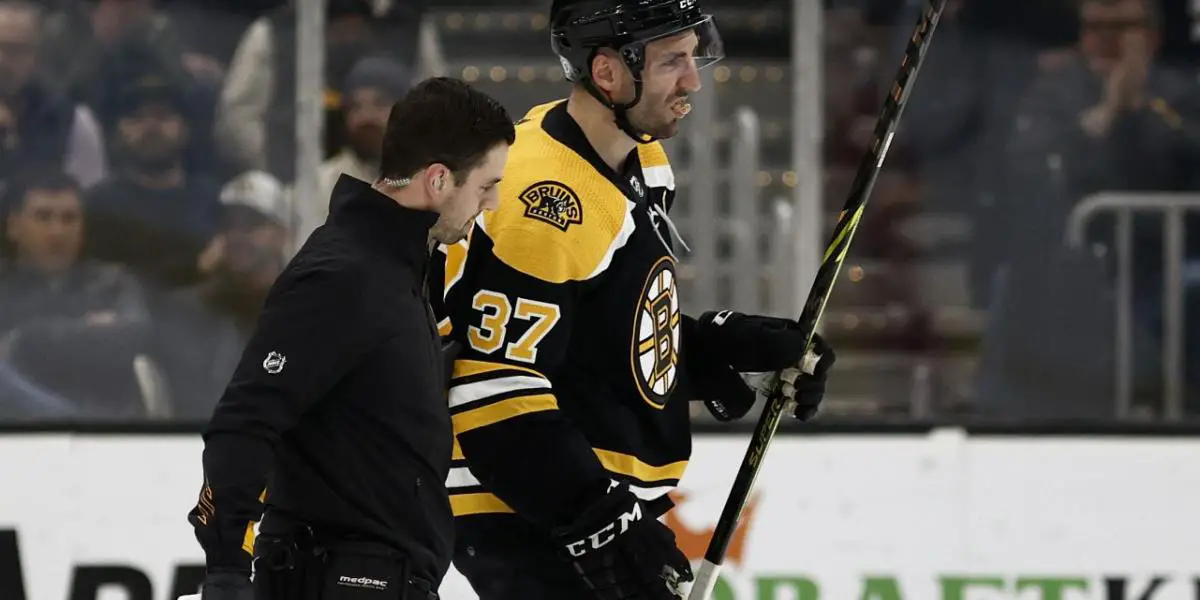 Boston Bruins' captain Patrice Bergeron returned to practice today after missing three games with an infected elbow that needed surgery to repair. Bergeron is eligible to be activated off injured reserve for Thursday's game against the Tampa Bay Lightning in Boston.
Bergeron last played against Chicago on March 15th but headed to Boston after the game to deal with the infection, which happened after a laceration at a previous practice. The 36-year- old center is in the last year of his contract and will determine his future after the season.
Bergeron has registered 15 goals and 28 assists as the top-line center in his 18th season. The Bruins are currently one point behind the Lightning in the Atlantic Division standings.
Season 2. Episode 37. It's Going To Be A Long Off-Season
–
Bruins Benders Podcast
The Bruins off-season will be longer than expected. We like some CHL rules changes. The Bruins defense needs to be nastier, not just bigger. Can this core going forward win a Cup? Plus Beauties and Benders and Rod Brind'Amour whines.