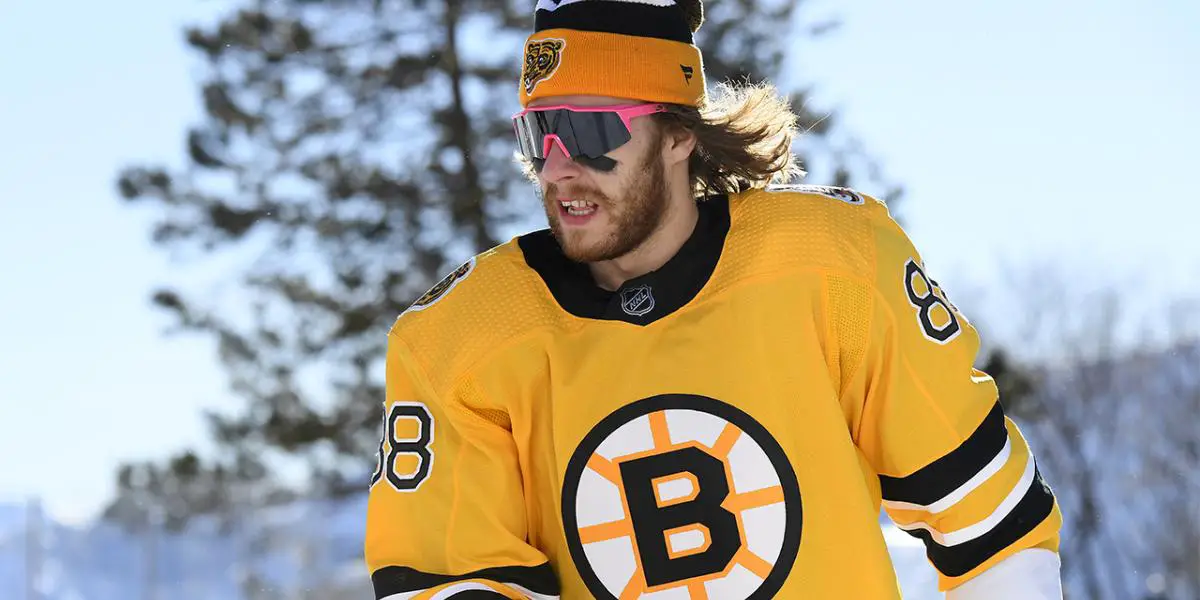 One constant on the Bruins roster since the 2014-2015 season is David Pastrnak, scoring goals. Since day one, Pasta has shown how prolific of a goal scorer he is as he racks up goal after goal each game. Retaining a player of Pasta's caliber never comes cheap, especially when he is only 26 years old and still has so much to offer.
With one year left on his current very team-friendly deal, the Bruins now have the immense task of re-signing their best offensive player. Pasta is due a huge raise, and the Bruins will have to pony up the money if they wish to retain his services.
Dale Arnold, host of Bruins games on NESN, has revealed what it will take for general manager Don Sweeney to get that done.
While the numbers may scare many, Pastrnak has proven he is worth the money as he is a $10 million a year player. With the NHL salary cap set to increase significantly for 2025-2026 getting Pasta under contract now at that price now will be well worth it in the end when players of his caliber start going north of $12 million. Pasta has made it known that it's not all about the money for him as he just wants to win and play hockey. While this means he won't give a hometown discount, it does seem he may sign a deal similar to Bruins defenseman Charlie McAvoy at eight years for $9.5 million a season.
Pastrnak has already reached the 40-goal mark twice in his career, including a career-high 48 goals in just 70 games back in 2019-2020 that saw him take home the Maurice "Rocket" Richard Trophy. Pasta is an exceptional talent who only gets better each season as he continues to round out his game and improve on the defensive side of the puck, as he now plays a complete 200-foot game compared to his early days in the league. What makes Pasta a superstar is his ability to drive a line and make players around him better as they rise up to play to his level. Fans saw this last season with Erik Haula centering the second line as he had his second-best season as a pro, and Taylor Hall, who had his best season since 2017-2018. In his career, Pasta has scored 240 goals and tallied 264 assists for 504 points in 510 games while adding 30 goals and 44 assists for 74 points in 70 playoff games.
Whatever happens with Pastrnak and the negotiations, the Bruins should do everything in their power to avoid ending up like the Calgary Flames. The latter just lost Johnny Gaudreau for nothing and are now dealing with a disgruntled Matthew Tkachuk who is forcing his way out.
The boys head out west and north of the border as they cruise around the Pacific division previewing topics like Trevor Zegras, Calgary getting deeper, the Kings have a loaded prospect pool, and the NHL having some handsome coaches.Thanks for listening! Please rate and review our show on your favorite listening platform. Check out our partner's website at www.insidetherink.com for all your latest hockey news.