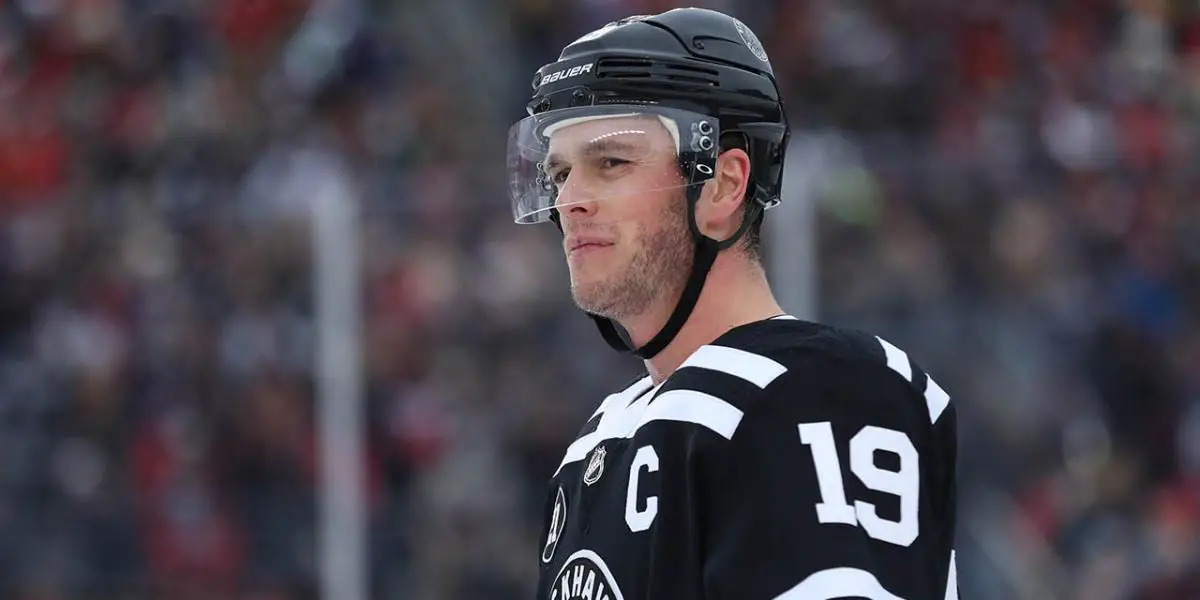 It's time to take a step back and truly enjoy and embrace the exceptional career of Jonathan Toews. Toews plays game number one-thousand Thursday at FLA Live arena in Sunrise, Florida. Toews will go down as the greatest Captian in Blackhawks history when he finally hangs up his skates. So let's take a look back at his immaculate career.
June 24th, 2006, was the start of the end of the dark days on 1901 West Madison Street. The Blackhawks have the Third pick in the NHL entry draft. When the time came, Chicago would go on to draft a young Canadian player that played in the NCAA for North Dakota. Toews lit the college game up in his freshman season. Toews had 22 goals and 17 assists for 39 points in forty-two games. Toews would not join the Blackhawks, but he would return to North Dakota as the assistant captain.
October 10th, 2007, is when Toews would play in game one of his Hall of Fame career. It wouldn't take Toews long as his first shot on goal would find its way into the back of the net versus the San Jose Sharks. Toews would finish his rookie season with 24 goals and 30 assists in just sixty-four games. Toews made an impact from the second he was drafted. His unbelievable goal versus the Avalanche even had their announcers saying he is the type of talent that can revive a franchise, and that is what Toews and company did.
Toews would become captain of the Blackhawks on July 18th, 2008, leading the Blackhawks away from a gloomy empty United Center where you could order beers from across the rink to the loudest, most-hyped atmosphere in the NHL. Toews has won three Stanley Cups, 2013 Frank J Selke, 2010 Conn Smyth, two Olympic golds, 2015 Mark Messier Leadership Award, and a five-time all-star. Toews got the nickname "Captain Serious" based on his serious demeanor at all times. He could dominate games; use game seven of the 2015 Western Conference finals. Toews would score the opening two goals for the Blackhawks on the way to a victory.
Regardless of what happens from this point forward regarding Toews and his future, it won't change the history Toews made in Chicago. Toews is going down as the best captain in franchise history. His number nineteen will never be worn again and join the other greats in the rafters. His statue is all but built in the United Center next to Jordan's statue. Well, that's where they should place it when the time comes. Toews and Kane and others changed hockey in the Windy City forever. Toews is not just a Blackhawks legend but a Chicago Sports legend. Put his name next to Jordan, Urlacher, Bryant, Payton, and other Chicago legends. Toews has every right to decide what his future holds. Blackhawks fans should step back and intake the greatness that is Jonathan Toews. Congrats to Toews for one thousand games. Toews has 844 career points. Can he hit a thousand there as well?