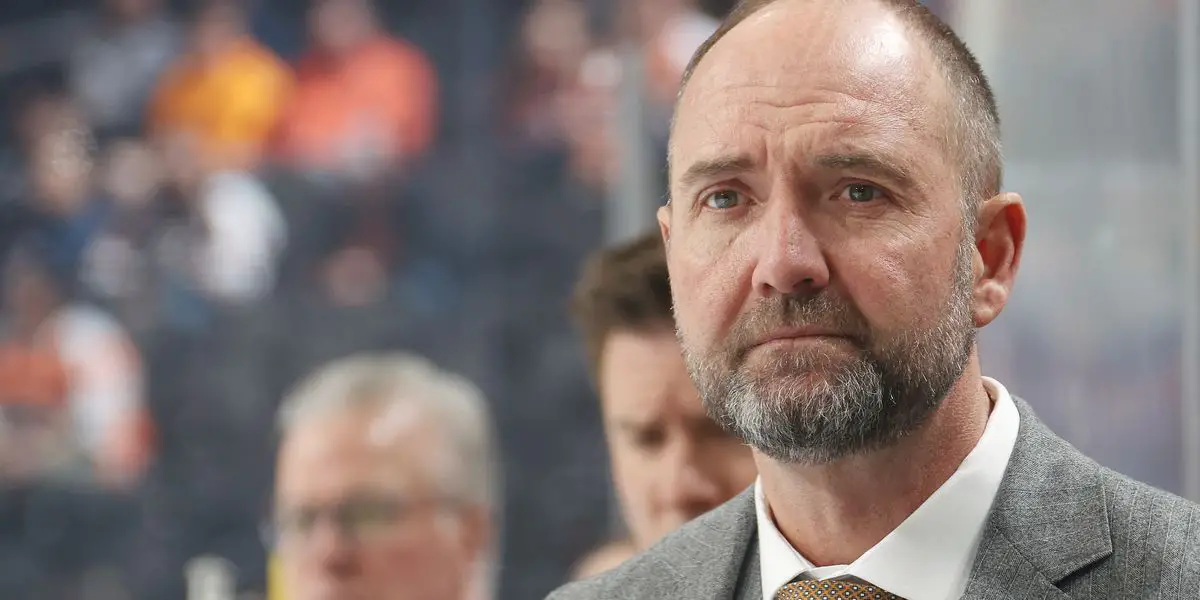 On Monday, the Vegas Golden Knights made it official that they have relieved Pete Deboer of his duties as head coach.
"We would like to thank Pete DeBoer for his commitment to the Vegas Golden Knights over the past three seasons."
That was the opening statement from Kelly McCrimmon, who decided his team needed a fresh start after missing the playoffs for the first time in franchise history.
"Since joining the organization, Pete and his staff have guided us through some of the most unique and challenging circumstances we've witnessed since our franchise entered the NHL. After lengthy discussions over the last two weeks, we believe that a new coach will put us in the best position to succeed next season."
McCrimmon wasn't there as he announced that assistants Steve Spott and Ryan McGill were also let go while Ryan Craig and Misha Donskov were spared.
"I really felt as the season wound down you can feel the fatigue that had gathered over time," McCrimmon said. "We've got a 4 1/2-month offseason, which is going to be extremely important for our group. We missed the playoffs, which is humbling for a team no matter what the reasons were for how that happened. And I think what it's gonna give us is an opportunity in the fall to be incredibly rested, rehabbed, recharged, excited. When we went through it, I felt that we could enhance that by having a new voice leading our team into next season."
Deboer is the second coach hired in Vegas Golden Knights history after Gerrard Gallant was let go after two seasons behind the bench and finished with a record of 98-50-12 during his three seasons as the Knight's head coach.
Vegas battled injuries and salary cap issues all season long, which led them to a 94-point season and ultimately not good enough to make the postseason.
As for Deboer's replacement, the consensus seems to be Barry Trotz after he was also let go by the New York Islanders this past week. Still, there are some notable names like Claude Julien, Alain Vigneault, Mike Babcock, and even Joel Quenneville.
The Golden Knights add another to the NHL ASG. The Runnin' Rebs show some fight.
–
The Vegas Fever Podcast
Vegas adds another player to the ASG in South Florida. The Runnin' Rebs are showing some fight, while the Lady Rebels continue to dominate. We also touch on which NHL player will Paula be the most dissatisfied with after the ASG. Thank you for listening! Please subscribe after you check us out!