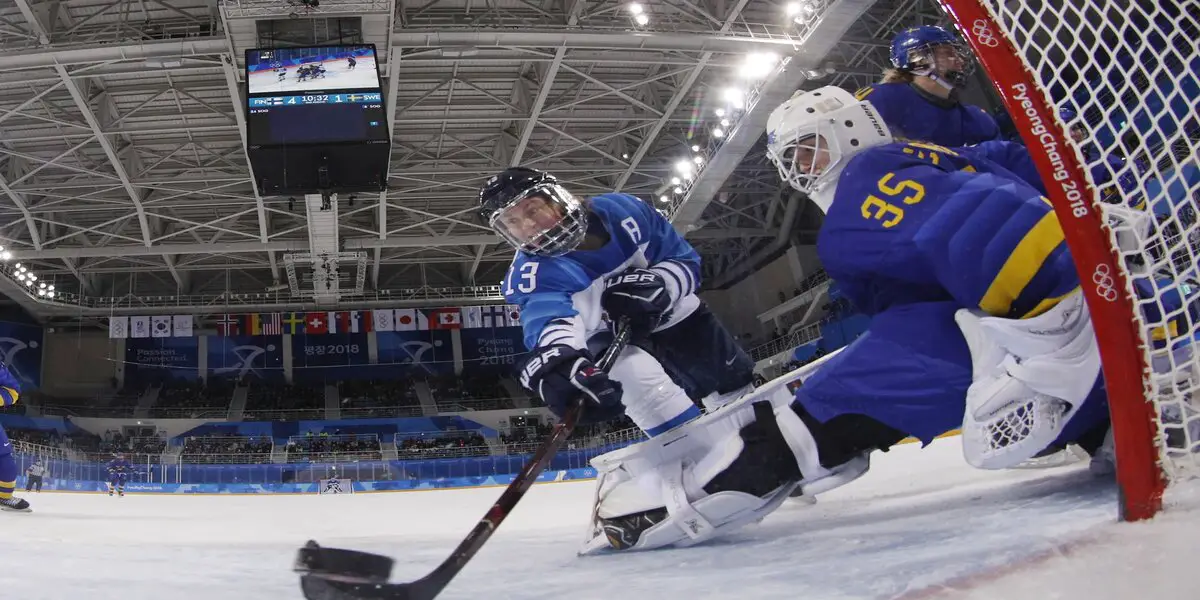 Riika Sallinen is not the first European-born female player to get inducted into the Hockey Hall of Fame, but she is the first female from a European national team to be inducted. She has a career so impressive that the Hall was almost a given. To say that Sallinen was a fixture in professional women's hockey in Finland, a hockey-mad country, is to understate her play. Her first international play with Team Finland came in 1988-89, thirty full seasons before her final appearance with said team.
While with the Finnish national team, she won the bronze medal at the world championships six times. Six times. For a country that isn't the United States or Canada, that is very impressive. For those who weren't women's hockey fans in the early 90's and 2000s, checking was taken out of Women's hockey to add a level of parity between The US and Canada and all other countries. Considering this context, Sallinen also won the silver medal at the World Championships. She was an integral part of the up-and-coming Finnish National team.
Also, as a Team Finland 'A', she won the gold at the European Women's championships three times. On top of the European and World Championships, she won the bronze medal at the Olympics twice. In the 1998 Olympics, she led the tournament in points. She was a three-time all-star and one-time best forward in the World Championship. Not even to mention her awards and accolades in the SW-Sarja, a professional women's hockey league that is part of the Naisten Liiga and in the SDHL. With JYP or Jyväskylä Naisea, she won the SW-sarja championships five times on top of every individual award in the SW-sarja.
On top of being a professional Hockey player, she also played professional bandy, rinkball, and pesäpallo referred to as the Finnish national sport. An interesting stat of Sallinen's international play was that she only had 24 penalty minutes in her international career. Outside of hockey, she now works as a physical therapist.
In the 2007-2008 season, Sallinen was inducted into the Finnish Hockey Hall of Fame or in Finnish Jääkiekkoleijona. She was the 190th person inducted. Sallinen was inducted into another hall of fame in 2008-2009, the IIHF Hall of Fame. Sallinen is one of the biggest names in International Women's hockey, and she has done so much for the progression of Women's hockey in Finland. Her first ballot, induction into the Hall of Fame, was well deserved.