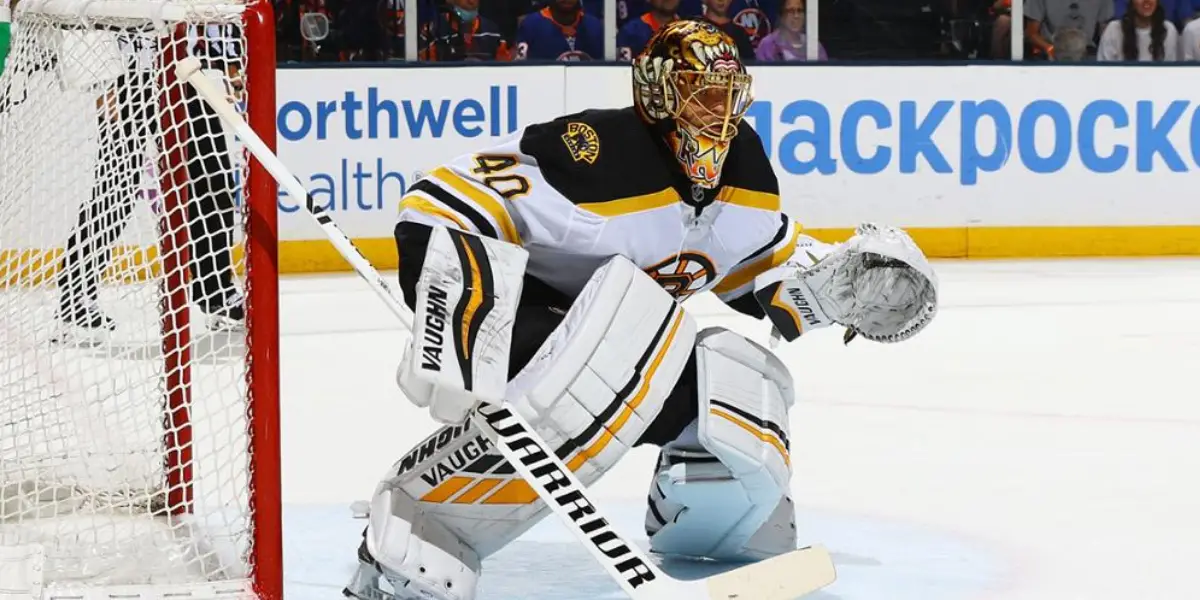 There's a rumor floating around on Twitter that Tuukka Rask was back on the ice before the Bruins practice today with one of the team's goalie coaches. If this rumor is true, this could be merely a coincidence that Rask is rehabbing at the facility and paying the Boston Bruins goalie coach for private sessions, or it could be the first sign that Rask is closing in on a return before December with the Bruins organization.
There are several rules to consider when it comes to UFA's practicing with teams and team staff before officially signing the team, so it is doubtful that this session was in any way affiliated with the organization. According to a source at Warrior Ice Arena, who requested to be left unnamed, "the facility is open to be booked by both private organizations and public sessions. We do not only open for Boston Bruins practices." This non-comittal response does not provide us any further insight into whether it was a sanctioned session by the team or a private session. Still, the presence of a goalie coach would indicate that there was some level of involvement on the team's behalf.
Rask, who is recovering from off-season surgery, has been vocal about his desire to stay with the Boston Bruins organization if, in fact, he does make a return.
That said, the Bruins signed Linus Ullmark during the off-season to a sizable contract and have Jeremy Swayman, who has been plenty serviceable in Rask's absence. If Rask does make his return to the Bruins organization, though, an on-ice session would be his first step to re-signing with the organization as an unrestricted free agent.
At the time of this article being written, we have reached out to several sources to get further information. We will update this article as more information becomes available.