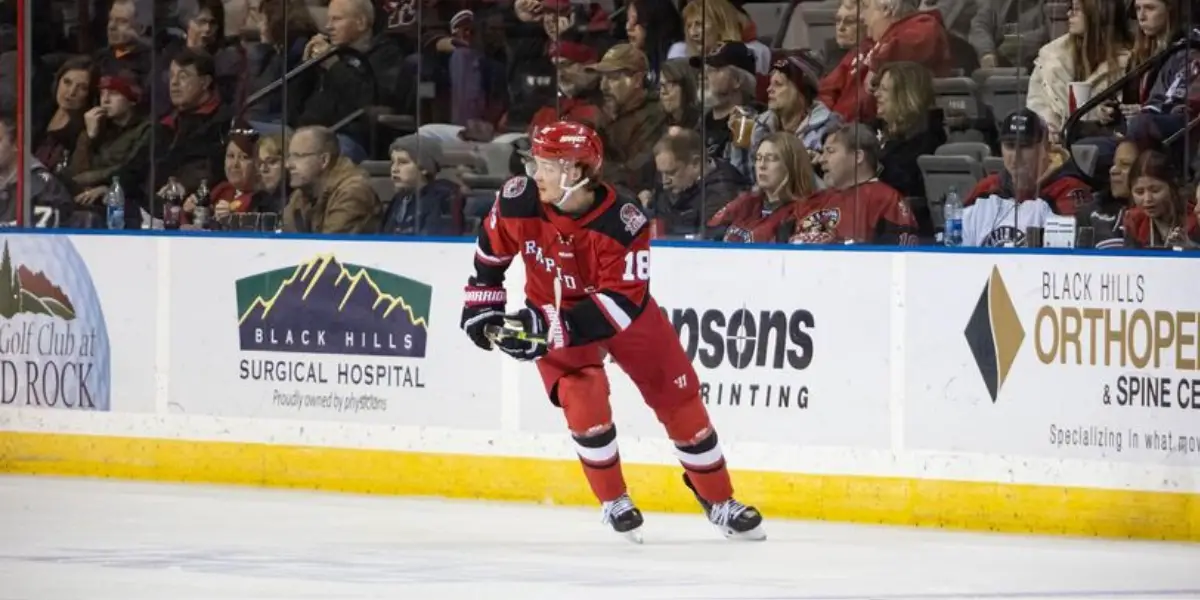 The Rapid City Rush have announced that Weiland Parrish will be returning to the Rush for the 2023-24 ECHL Season.
Parrish joined the Rush in January on a call-up from the Pensacola Ice Flyers of the Southern Professional Hockey League (SPHL) when the Rush had multiple players on call-ups in the AHL and players out injured. When Parrish joined the Rush, he immediately had an impact on the team, scoring two goals in his first game, including the game-winning goal.
While with the Rush, Parrish played in 21 games, where he had four goals and six assists for ten points. He had five penalty minutes and a plus/minus of 0. Parrish played for the Kalamazoo Wings earlier in the 2022-23 season, where he played in one game. He did not register any points and did not have any penalty minutes. He had a plus/minus of 0.
My Thoughts on This Signing
I think this is a really good signing for the Rush. Parrish was called up by the Rush at a time where the Rush desperately needed players who could help the team, and Parrish ended up earning a spot with the team. When Parrish joined the team, he brought a good energy, both on and off the ice, to the team and an even better work ethic. When Parrish was playing, he always gave 100% whether the team was winning or losing. When he was not playing, Parrish was almost always in the stands watching the team play, whether they were winning or losing. On top of being a great addition to the team, Parrish was also a great addition to the Rapid City area. Parrish was one of the few guys who was at almost every single team event interacting with fans and would even interact with fans at games when he was not playing. Overall, I think this is a great signing for the Rush that should bring a lot of positive outcomes to the team.