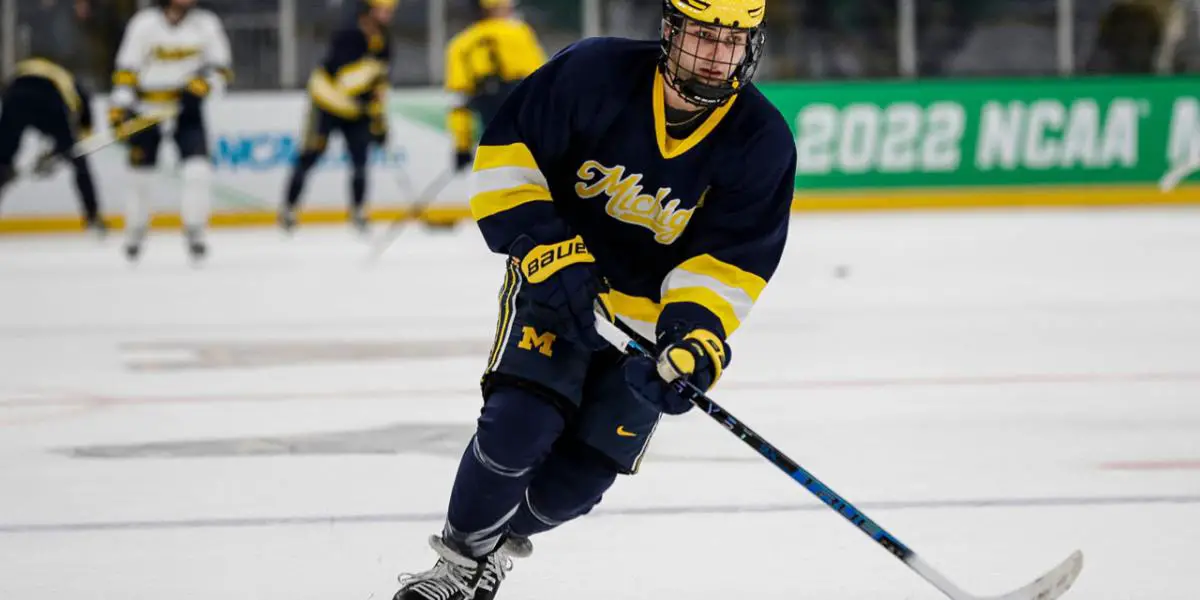 After two games into his ATO with the San Jose Barracuda, the San Jose Sharks have signed Thomas Bordeleau to a three-year ELC. Bordeleau was drafted in the second round of the 2020 NHL Draft and had 67 points in 61 games with the Michigan Wolverines. He is set to join the team tomorrow as they take on the Minnesota Wild at 6 pm EST and could make his debut.
At the start of his college career, he had 30 points in 24 games. For his outstanding play, he earned the Tim Taylor Award, given to the NCAA D-1 player judged to be the most outstanding Freshman. He was also named the Big Ten Freshman of the Year, Second Team All-Big Ten, and was a member of the Big Ten All-Freshman Team.
Bordeleau is so offensively gifted, which can be backed up by the fact that he nearly set career highs in all offensive categories, including goals, assists, points, and plus/minus. In the game against Quinnipiac, he had three points in a 7-4 win.
People may have thought that Bordeleau needed some time and more practice to get accustomed to the style of play in the AHL. He proved those people wrong in his first game with the Barracuda, and he totaled three points in a 6-3 loss to Bakersfield.
If you're looking for more information about Thomas Bordeleau, feel free to check out the interview I did with him *before the 2020 NHL draft.* He's just another product of the USNTDP and Michigan Wolverines program. This goes to show how good those 2 programs are at developing players.