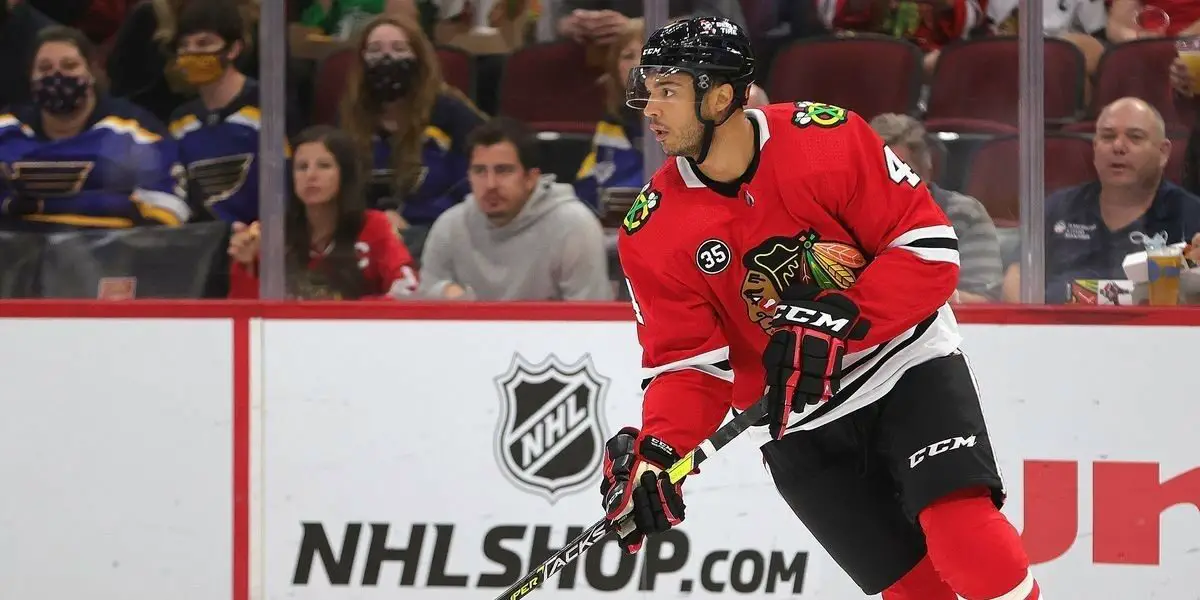 As Chicago travels to Columbus, Seth Jones will make his return to Nationwide Arena. The Blue Jackets would send Ryan Johansen to the Preds in return for Seth Jones; he would be the franchise defenseman they were in need of.. well, so they thought. Jones was selected fourth overall by the Nashville Predators. Jones would play six seasons for the Jackets. Over which Jones would accumulate three hundred and eighty-one games. Jones would score fifty goals and one hundred and a seventy-three assist for two hundred and twenty-three points. Columbus would ask for a hull for Jones, and Stan Bowman would give that up. Chicago would give up young offensive defenseman Adam Boqvist. The twelfth overall pick (Cole Sillinger) and forty-fourth overall pick (Was traded to Carolina (Aleksi Heimosalmi)) in the 2021 NHL entry draft, along with a first-round pick in the 2022 draft.
So let's take a look back at the trade and see who won or lost the trade. Seth Jones has been everything the Blackhawks have hoped he would be. After a month, he would start the season rough but would find his sea legs and take over as a true number one defenseman. Averaging 25:53 minutes a night along with scoring twenty-five points in his thirty-five games played. Jones was able to get this many points on a Blackhawks team that can barely score two goals a game. Jones has also been excellent in his own zone. Without Seth Jones, Chicago would be even lower on the standings. Chicago has found their number one defenseman that has been missing since the decline of Seabrook and Keith. The first-round pick that came back and would turn into a defensive defenseman. Nolan Allan has the upside to be like a Hjalmarsson; he's currently playing for Prince Albert Raiders and is still a few years away from the NHL. He projects to be a top-four defenseman that will eat up minutes and kill penalties. Chicago gave up a tremendous amount but was it too much?
Where are the Blue Jackets now? Adam Boqvist has been more than serviceable in Ohio. He's ninth on the team in points with fourteen and has made strides in his game defensively. Boqvist looks like he will be a solid top-four defenseman with high offensive abilities. Sillinger is a six-foot-two center. (sounds like a player the Hawks can use) Sillinger has had his ups and downs during his first NHL season at -11. While, at times, it's obvious he's a rookie on the ice. He's looked good and produced offensively. He's scored five goals and has a total of twelve points in his thirty-three games played. He seems to have a top-six upside. The Jackets have a solid center for the future. The second that the Jackets traded away netted them Jake Bean. At the age of twenty-three, Jake Bean is an excellent top-four defenseman with some offensive abilities. He's more of a defensive player, and this shows on a struggling Blue Jackets team Beam is still an even player while not producing much offensively. We will still have to wait and see who this turns into as far as the other first.
Overall, Chicago got a bonified number one defenseman and a defensive-minded prospect that projects to be a top-four kind of player. At the same time, the Jackets got one offensive and one defensive-minded top-four defenseman while adding a top-six center prospect and still have a first-round pick to use. I still believe Chicago will come out on top of this trade. The Blue Jackets were able to add a lot of nice players, but elite defensemen don't grow on trees. Jones is the best player in this deal, and that's not even close. Chicago fans should be happy they made this trade unless the other first-round pick turns into a top-line forward or top-pair defenseman. Blue Jacket fans should also be extremely pleased with the return they got for Seth Jones. But ultimately, only one team can win the trade, and that would be the Blackhawks in this case. An elite player is hard to find.