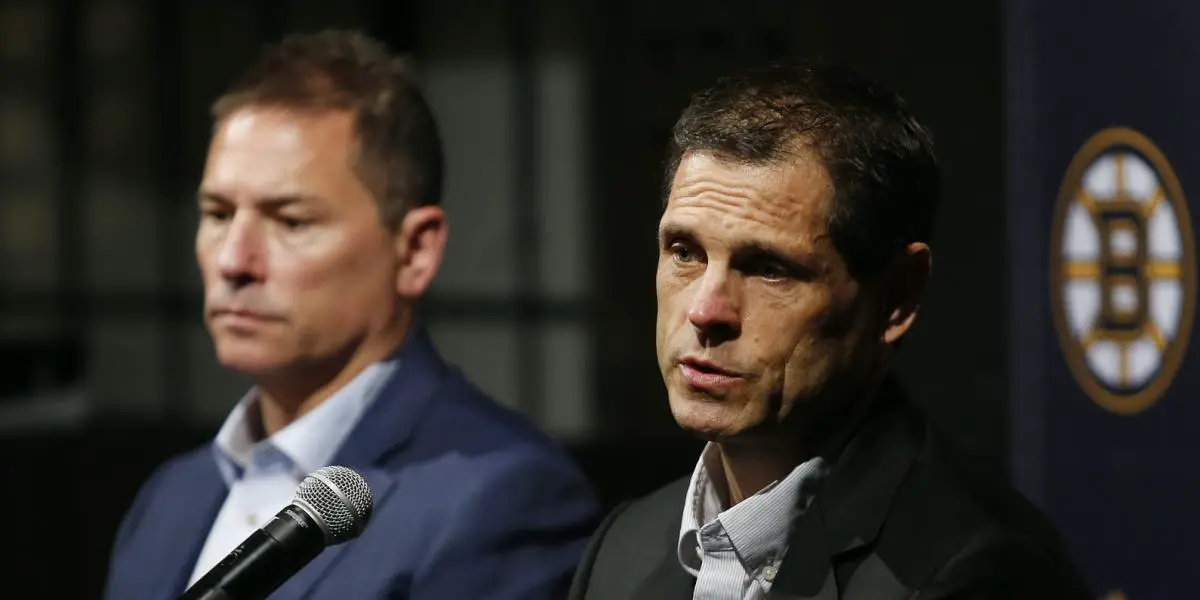 The Boston Bruins are fighting for playoff positioning during a season that has been full of adversity. The Bruins are trying to make one more Stanley Cup run with their core group led by Patrice Bergeron and Brad Marchand. Bergeron is an unrestricted free agent at the end of the year, and goaltender Tuukka Rask has retired after a failed comeback from hip surgery.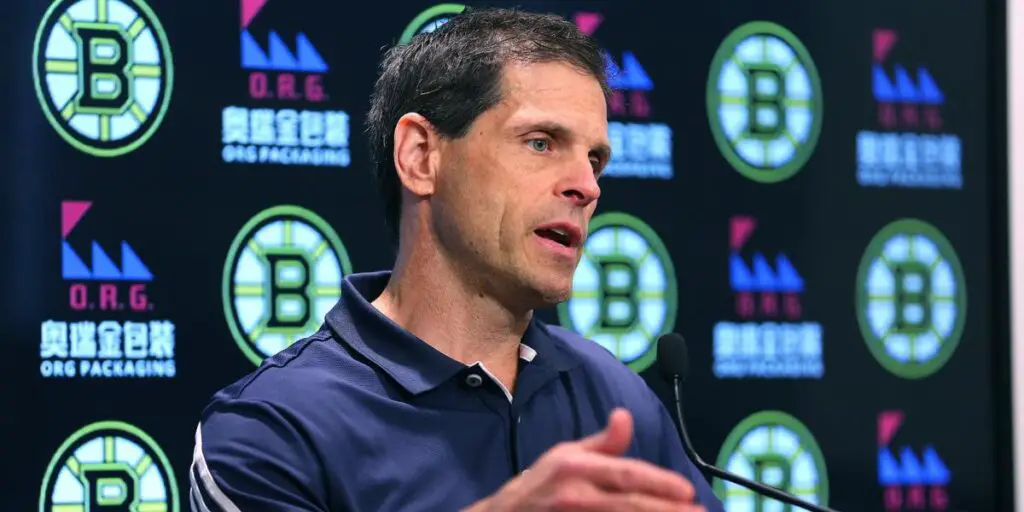 As the trade deadline approaches, general manager Don Sweeney has some work to do to add pieces to this current roster. But after this season, attention will turn to Sweeney's status. The former Bruin defenseman's contract expires at the end of the season. Does owner Jeremy Jacobs extend Sweeney and keep him on as GM? As the roster continues to evolve, is Sweeney the right person to rebuild or reload the talent base in Boston? It would depend some on how far the team advances in 2021-22.
Sweeney took over the general manager duties in May of 2015 after serving six seasons as assistant general manager under Peter Chiarelli. Chiarelli had led the Bruins to the Stanley Cup in 2011 and another appearance in the Cup Final in 2013. However, Chiarelli was dismissed after the Bruins missed the playoffs in the 2014-15 season. A change needed to be made, and Sweeney took over the reins. As any general manager would experience, Sweeney's tenure has been full of hits and misses.
The new general manager's first order of business was the 2015 NHL Draft. Sweeney was just two months into his new gig. The Bruins had three first-round picks at 13, 14, and 15 and were poised to add talent for the future. Instead, Sweeney passed on players such as Mathew Barzal, Kyle Connor, and Thomas Chabot by taking Jakub Zboril, Jake DeBrusk, and Zach Senyshyn. Almost seven years later, this draft continues to haunt the Bruins.
But it hasn't been all bad for Don Sweeney. The Bruins selected Boston University defenseman Charlie McAvoy with the 14th pick overall in the next draft. McAvoy has become one of the top defensemen in the league. Largely, though, drafting has been suspect for Sweeney. This has caused the team to sign free agents to fill the void left by poor drafting.
Sweeney's strengths have been in trades and re-signing current players to team-friendly deals. In deadline deals, the general manager has acquired core players like Charlie Coyle and Taylor Hall. Both players have since re-signed with the club and have been vital contributors to this year's team. The Bruins have continued as a contender in the Eastern Conference by winning some important trades in the last couple of seasons.
Now the Bruins are at a bit of a crossroads. David Krejci and Rask are gone, and Bergeron will decide on his future after the season. David Pastrnak has one more year on his affordable deal. Brad Marchand is 34 years old and still playing at a high level, but for how much longer? The current roster still needs help if the Bruins plan on contending for the Stanley Cup this season. The question becomes whether the Bruins mortgage some of the future to add to this team. Do they make prospects such as Mason Lohrei and Fabian Lysell available for trade? The prospect pool is already thin, and deadline moves do not guarantee a deep playoff run.
It has been up for debate over the years whether winning the Cup is a priority. Ultimately, does Bruins ownership want someone who is working with an expiring contract and a mixed track record as a general manager making deals that could affect the team going forward? Jacobs wants playoff appearances for ticket sales and concession revenue. Would Jacobs make more of a hockey move by firing Sweeney and bringing in another general manager to oversee a potential rebuild? The March 21st deadline will go a long way toward showing how much Jacobs wants to invest in this team and even more so his general manager.
The Bruins rebound after a 3-game skid. NHL ratings are down on ESPN and Turner. Don't mess with the chemistry. Concerns about the Bruins veterans wearing down. Plus Beauties and Benders.