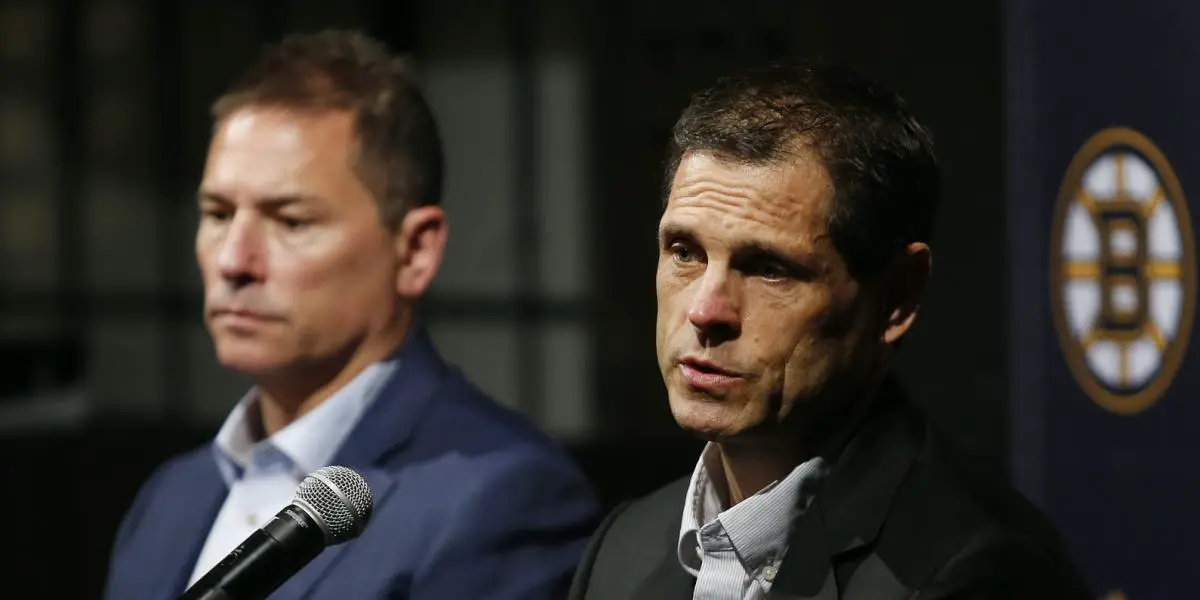 Without question, the core of the Boston Bruins is aging and will soon move on from the NHL. Goaltender Tuukka Rask has returned on a cheap one-year contract to finish the season alongside Patrice Bergeron and Brad Marchand. To me, these three players are the core of the Bruins roster. Over the last few seasons, we have seen the departures of Torey Krug, Zdeno Chara, and most recently David Krejci. The Bruins have managed to stay competitive while getting younger, but there are many questions still left unanswered.
Reasons to go all-in at the deadline
Boston is hungry for a Stanley Cup parade, but is it realistic? With the last Stanley Cup coming in 2011, the franchise has managed to make its way back to the Cup Finals in 2013 and 2019. After the departure of David Krejci this offseason, there is a glaring hole for a second-line center on a team that has been predominately top six heavy. David Pastrnak and Taylor Hall have united on the Bruin's second-line to balance the scoresheet, but no one within the organization or fanbase thinks that Erik Haula is the answer to center that line. Charlie Coyle had started the season as the Krejci heir apparent, and it simply didn't work. Coyle is a fantastic third-line center but mediocre on the second line. Switching over to the defense, Boston is 1 LHD away from having a legitimate top-four on the back end. McAvoy and Grzelcyk as a top pair aren't ideal, but they're performing very well under current circumstances. Mike Reilly hasn't been the answer the Bruins expected when signing him to a three-year $3 million AAV contract over the offseason. Aside from an outstanding game against Nashville recently, Reilly has been a near-no-show with nine points in 32 games this season. Brandon Carlo needs to have a legitimate partner that can help slot Reilly into third-pairing minutes to be a Stanley Cup contender.
As we all have seen, a 2C and top-four LHD are the two things the Bruins need to address to become serious contenders. So now we will focus on the cost for those targets. Tomas Hertl, JT Miller, and Claude Giroux have all been named as the Bruins' potential targets to try and acquire to replace David Krejci. At a minimum, all three of these options are costing you a first-round pick, a prospect, and potentially a roster player. Market prices are market prices, and you are either in or out. While that package may be very palatable for a play such as Miller, who has another year left on his contract, it's not a small deal to be made. All of the LHD options, such as Klingberg, Chiarot, and Chychrun, all fit the bill, and the asking price starts with a first-round pick for all three. Chychrun would cost the Bruins a first-round pick, roster player, and prospect(maybe two). Too high of an ask even though he has three more years on his contract.
This boils down to Bergeron, Marchand, and Rask. They are the old guard looking for another run at the Stanley Cup, and the Bruins organization should feel some loyalty to mortgage some future assets to provide their core and fans a fun ride into the sunset. This will cause some pain in the future when your stars move on from the team, but one last ride may be worth it.
Hold off, the future is near
Don Sweeney has been trading away draft picks and prospects pretty consistently since taking over as Bruins general manager. This has left the organization with one of the weakest prospect pools in the NHL. Boston currently holds a pick in each round of the upcoming draft and has plenty of assets that could be turned into more draft capital. At what point do Bruins start to become low-end sellers? I would point out the Blues traded Statsny to WPG during a playoff run season; getting assets for a player not returning needs to be thought of.
Boston is still multiple pieces away from contending with the top teams in the NHL this season. One move won't make the Stanley Cup favorites by any stretch of the imagination. Any moves you make this year to put the Bruins in contention will likely be at the expense of what little draft capital and prospects the organization have left.
As soon as the current core moves on, the rebuild will be upon us. If Sweeney moves heaven and earth for rental players, the Bruins will have very dark times ahead.
Final thoughts
Don Sweeney needs to find a balance between mortgaging assets for the future and building toward a future at the same time. If Sweeney has to move multiple future assets to get a top pair LHD or a 2C, then by all means, do it IF that player has term or control on the contract. Giving up picks and prospects that will be needed two to three years from now for players who will only spend a few short months in a Bruins uniform would be terrible asset management. In a world of cap space complications due to a flat cap, there will be plenty of players available with term which could help this core and the future core of the Boston Bruins led by McAvoy, Pastrnak, and yes, Jeremy Swayman.
The boys are back after a long break but have plenty to talk about as the playoffs are in full swing. We go series by series, looking at how teams have fared so far and who will come out on top. Thanks for listening! Please rate and review our show on your favorite listening platform. Check out our partner's website at www.insidetherink.com for all your latest hockey news.