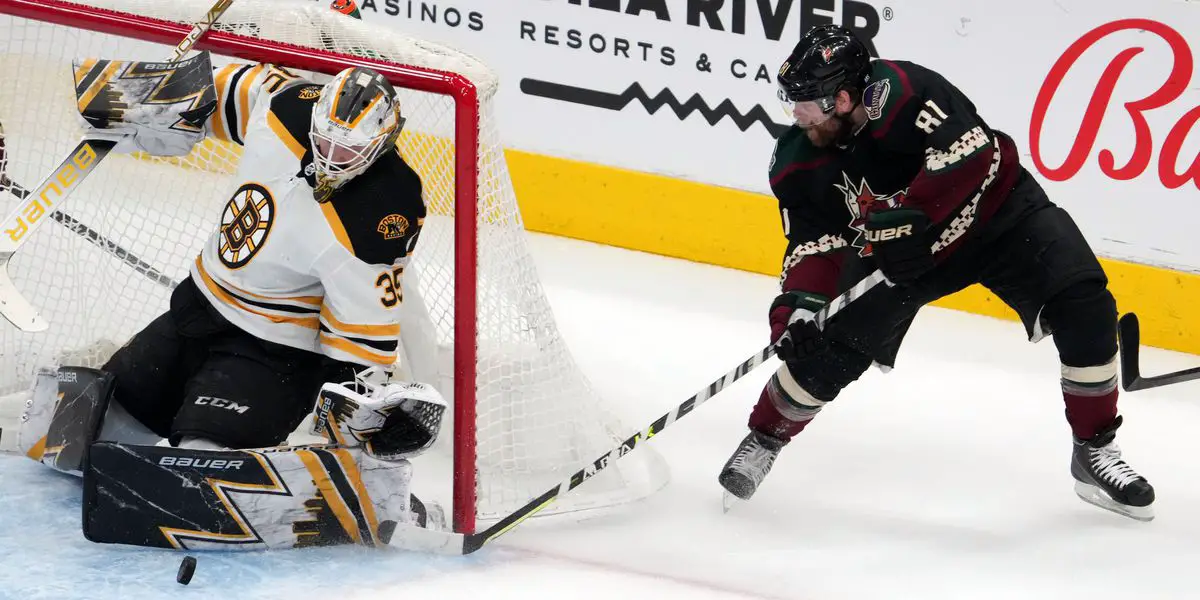 Originally drafted 5th overall by the Bruins in the 2006 NHL Entry Draft, Phil Kessel's time in Boston was short-lived. After only three years in Beantown, the Bruins would send Kessel north to the Toronto Maple Leafs in exchange for two first-round picks and a second-rounder. Those two first-round picks would later become Tyler Seguin 2nd overall in 2010 and Dougie Hamilton 9th overall in 2011.
In 222 games with Boston, Kessel tallied 66 goals and 60 assists for 126 points before being traded away. In his final season in Boston, he showcased his elite scoring ability with a 36-goal campaign. After leaving Boston, Kessel went on to establish himself as one of the game's most lethal snipers as he went on to have ten straight seasons of 20 goals or more, including breaking 30 goals five times.
Kessel is now a well-established veteran that could provide the secondary scoring the Bruins greatly lacked last season and bring some leadership to a team looking to make another playoff run. The 34-year-old Kessel has spent the previous three seasons in Arizona playing for a dumpster fire but still producing as he is coming off a season that saw him record 44 assists and 52 points. He is a season removed from scoring 20 goals in 56 games during the covid shorten 2020-2021 season.
Kessel was rumored to be traded at this past season's trade deadline as it looked like a no-brainer for the Coyotes, who were looking to eat up contracts and collect draft picks for their rebuild. The Bruins were tied to Kessel at the deadline as they needed secondary scoring support as they were making a playoff push, but a deal never came.
If the Bruins want a reunion with their former first-round pick, they can sign him once free agency opens on July 13th, as Kessel is now an unrestricted free agent this summer. Even with the Bruins strapped with cap space, if they can acquire the two-time Stanley Cup champion at a reasonably low price, he will be an upgrade over what the Bruins are rolling out on their right-wing in their bottom six. While he may not be the 30-goal scorer he once was, he is still more than capable of scoring goals, especially when put in the right situation.
The return of Kessel will come down to the money and how much he will be demanding, as the Bruins can't afford to take on another bad contract for an aging player. If the Bruins were to buy out Nick Foligno, they could turn around and use that money for Kessel. Only time will tell what general manager Don Sweeney will do once free agency opens but finding capable goal scorers needs to be at the top of his list.
Episode 51: Interview w/Jack Ahcan Episode 51 is back in action talking about the New York Paingers ITR bet, Can Buffalo Sabres make the playoffs? Is Vancouver in the wrong on the Boudreau treatment? Is Tocchet the right guy? Is Daryl Sutter the last Dinosaur in the NHL?YouTube: https://www.youtube.com/@insidetherinkTwitter: https://twitter.com/CueTheDuckBoatzFacebook: https://www.facebook.com/Cuetheduckboats/Thanks for listening! Please rate and review our show on your favorite listening platform. Check out our partner's website at www.insidetherink.com for all your latest hockey news. Also, catch all of the games in this year's NHL season by signing up for ESPN+ at Insidetherink.com/ESPN