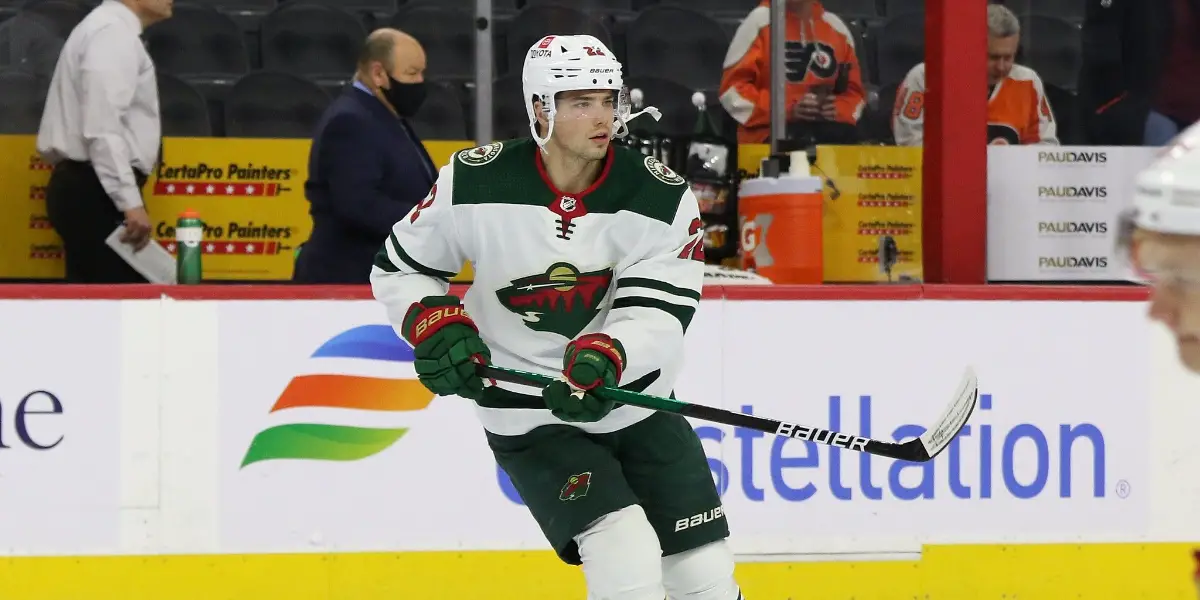 Amid an offseason highlighted by the surprising move to let go of head coach Barry Trotz, all eyes are now on New York Islanders general manager Lou Lamoriello. This Islanders roster needs some upgrades if the plan is to contend for a Stanley Cup next season, and letting go of Trotz has only turned up the heater under Lamoriello's seat.
So with that said, who could the Islanders realistically go after this offseason? Kevin Kurz of The Athletic and James Nichols of The Fourth Period and Eyes On Isles speculated on a name that might fly under the radar for most: Kevin Fiala of the Minnesota Wild. 
Why should the Islanders focus their attention on a player like Fiala? For starters, Fiala is 25 (set to be 26 near the end of July), and he will be a restricted free agent (RFA) this summer. With the buyouts of Zach Parise and Ryan Suter set to eat up nearly 13-million in salary cap ($12.7 to be exact) this offseason, it'll be challenging to keep the 5'10", 193-pound winger in the fold while being able to give him the money he deserves.
While his qualifying offer is currently only $5.1-million, many expect that number to skyrocket after his breakout season. In a full 82-game slate with the Wild this season, Fiala scored 33 goals and added 52 helpers for 85 points, his first time hitting the 30-goal and point-per-game plateaus in his young career. For comparison, Fiala scored 43 goals and 94 points combined between the shortened 2019-20 and 2020-21 seasons (totaling 114 games over that span). 
In addition, Fiala's stat line from this year would've put him into New York's 30-goal club with only Brock Nelson (who led the Isles with 37). He also would've led the team in scoring by a whopping 26 points, as Nelson and Mathew Barzal tied for first with 59 points apiece. 
Speaking of Barzal, the former Calder Trophy winner would easily be the best center Fiala has ever played with. Kurz pointed out that Fiala played the majority of last season on Minnesota's second line with center Frederick Gaudreau, who had a career year of his own with 44 points in 76 games. 
So now that we're a bit more familiar with Fiala, what would it take for the Isles to pry him out of the hands of the Wild? An offer for New York would likely start with their 13th overall first-round pick, the highest the Islanders have been slotted to pick since selecting Oliver Wahlstrom and Noah Dobson with picks 11 and 12, respectively, in the 2018 entry draft. It'll be interesting to see what the package is here if Lou decides to take a swing, as the Islanders haven't had a first-round pick since 2019 (drafted Swedish forward Simon Holmstrom 23rd overall). 
What else could New York throw in their trade package? On the 32 Thoughts Podcast, Jeff Marek said he suspects a deal for Fiala wouldn't be for "anyone that has much, if any, salary attached." He mentioned that this "sounds like a picks and prospects deal." That likely means one of Aatu Räty, Samuel Bolduc, or William DuFour is out the door in a trade like this. From there, it starts to get iffy depending on which route you'd rather go. 
Oliver Wahlstrom is essentially the only player that fits the mold laid out by Marek, as he's on the last year of his entry-level contract making just under $895K. Still, given that he's only 20 years old and has a massive amount of upside, I'm not so sure fans would want to see him shipped out so quickly. Kieffer Bellows, a Minnesota native and pending RFA himself, could be another candidate to serve as trade bait after a performance for Team USA in the IIHF Mens' World Championship that saw him put up five points in 10 games.
Is there anyone else the Isles could offer? Nichols had an intriguing mock trade of his own. New York sent forward Anthony Beauvillier (24 years old, signed at $4.15-million through 2024) and the aforementioned 13th overall pick for Fiala and defenseman Alex Goligoski. Goligoski, 36, would be a solid addition for the Isles, as he's making only $2-million through 2024 and would provide a replacement on the bottom pair for a guy like Andy Greene (if he decides to call it a career). 
So, with all that said, here's my idea of what a mock trade for Kevin Fiala could look like. 
To Minnesota: 
Kieffer Bellows 
Aatu Räty 
2022 first-round pick 
To New York: 
Kevin Fiala
This offer might come off as a low-ball to some, but given their current salary cap crunch, Minnesota might not be too willing to shoot for the moon in terms of a return. This deal gives the Wild a young NHL ready forward in Bellows, a solid player and prospect in Räty, and a first.