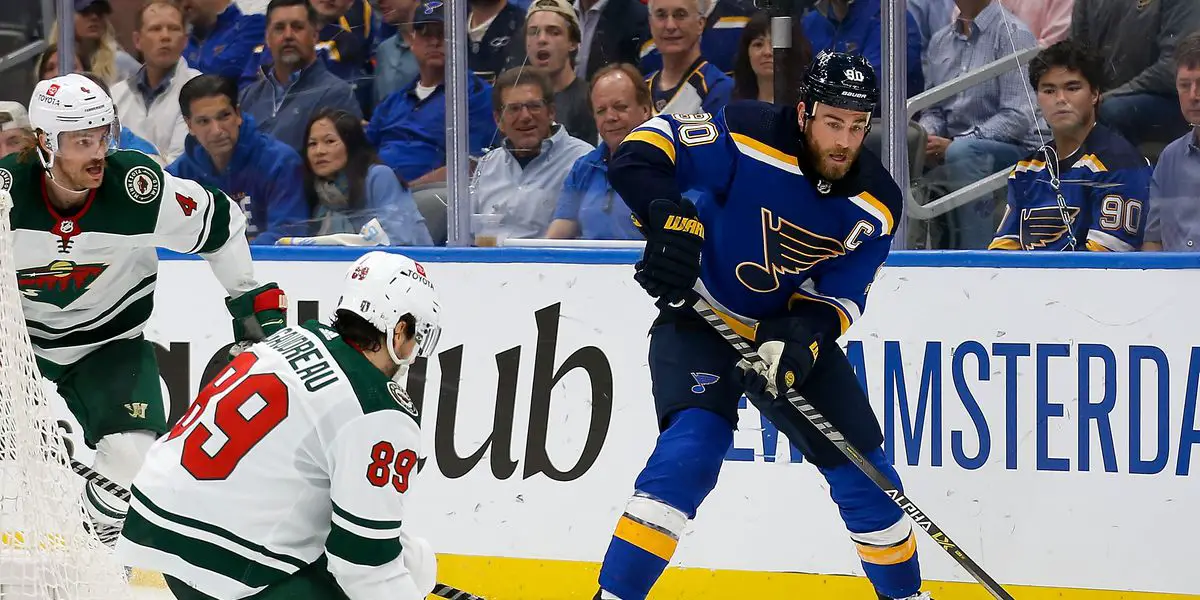 It was not all that long ago that the St. Louis Blues were Stanley Cup champions.
The franchise accomplished that feat in 2019. After winning the Cup, the team, though still very good, has not found the same kind of success.
That can especially be said for the team's play this season. The Blues are currently (Monday, January 2) 17-17-3, which has them five points out of the second wild card spot in the Western Conference.
This has not been an easy season for this hockey club. For starters, their goaltending has been abysmal this season.
Starter Jordan Binnington has been particularly bad this year. Binnington, 29, is 13-12-0-3 with a 3.16 goals-against average, a .896 save percentage, and two shutouts.
What is really concerning about Binnington is that his focus appears to be off this season. He has had trouble controlling rebounds, allowed many soft goals, and seems to be more focused on hitting opposing players than his main task of stopping the puck.
Unfortunately for the Blues, Binnington's backup, Thomas Greiss, has not been much better. Greiss is 4-5 with a 3.55 goals-against average and a .903 save percentage.
As a whole, the team's play on the defensive side of the puck has been poor this season. The Blues are 25th in the league in goals allowed, as they have given up 134 goals in 37 games (3.62 goals against per game).
The Blues have also been terrible on the penalty kill. They are 29th in the league, as they killed off 71.6 percent of the penalties they have taken this season.
The team's offense has struggled mightily this season. The Blues are 22nd in the league with 112 goals while having just four players in the double digits in goals scored in the likes of Jordan Kyrou (12), Pavel Buchnevich (10), Vladimir Tarasenko (10), and Ryan O'Reilly (10).
To make matters worse for the team on the offensive side of the puck, they are going to be without both O'Reilly (broken foot) and Tarasenko (hand injury) for some time as both were put on injured reserve. Two of the team's best players will be off the ice for the next four (Tarasenko) to six (O'Reilly) weeks.
While there is still a lot of hockey left to play, and there is still a chance for the Blues to make the playoffs, there is no doubt that this has not been a good season in St. Louis.
The boys are back after a long break but have plenty to talk about as the playoffs are in full swing. We go series by series, looking at how teams have fared so far and who will come out on top. Thanks for listening! Please rate and review our show on your favorite listening platform. Check out our partner's website at www.insidetherink.com for all your latest hockey news.