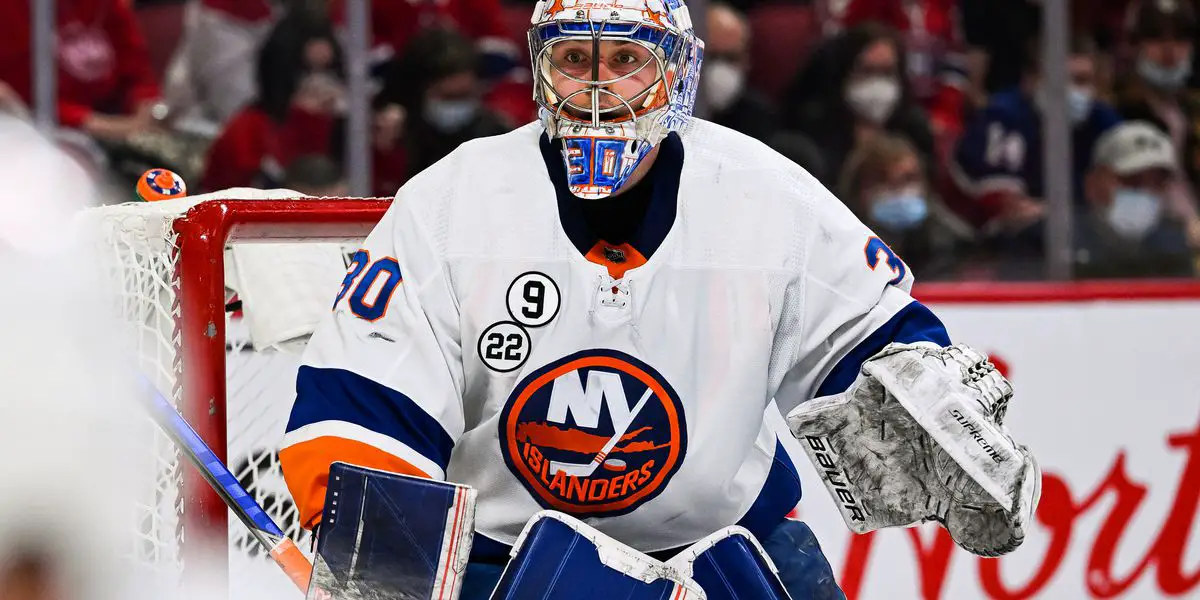 When talking about New York and NHL goaltenders, one often first mentions New York Rangers masked man Igor Shesterkin.
This is with good reason. Shesterkin won the Vezina Trophy as the league's top goaltender last season when he went 36-13-0-4 with a 2.07 goals-against average, a .935 save percentage, and six shutouts.
The man they call "Shesty" was also fantastic in getting his team to within two wins of going to the Stanley Cup Final for the first time since 2014. He was 10-9 with a 2.59 goals-against average, and a .929 save percentage in 20 postseason games last year.
Believe it or not, there is another goaltender in New York that is also outstanding. That man is New York Islanders netminder Ilya Sorokin.
As of this writing (Tuesday, January 3), Sorokin is 13-12-0-1 with a 2.30 goals-against average, a .926 save percentage, and three shutouts.
Sorokin's play between the pipes is the main reason why the Islanders are in the hunt for a playoff spot in the uber-tight Eastern Conference. The team is sixth in the Metropolitan Division but is just two points behind the fourth-place New York Rangers, three points behind the third-place Washington Capitals, and five points behind the fifth-place Washington Capitals.
One game that stands out is Sorokin's unbelievable performance back on Wednesday, November 23, against the Edmonton Oilers. In that game, Sorokin shutout the Oilers by making 49 saves.
The truth of the matter is that Sorokin has been well worth the wait for the Islanders, as he has been great ever since joining the franchise in the 2020-21 season. In 102 games, Sorokin is 52-36-0-12 with a 2.32 goals-against average, a .924 save percentage, and 13 shutouts.
With Sorokin between the pipes, the Islanders have a guy that erases their mistakes, makes the big save when needed, and wins hockey games by being consistent. For the team to make the postseason this year, this is what they will need more of moving forward.
In Sorokin, the Islanders finally found their franchise netminder. It will be interesting to see what he will and can do for their hockey club not only right now but in the future as well.
The boys are back after a long break but have plenty to talk about as the playoffs are in full swing. We go series by series, looking at how teams have fared so far and who will come out on top. Thanks for listening! Please rate and review our show on your favorite listening platform. Check out our partner's website at www.insidetherink.com for all your latest hockey news.