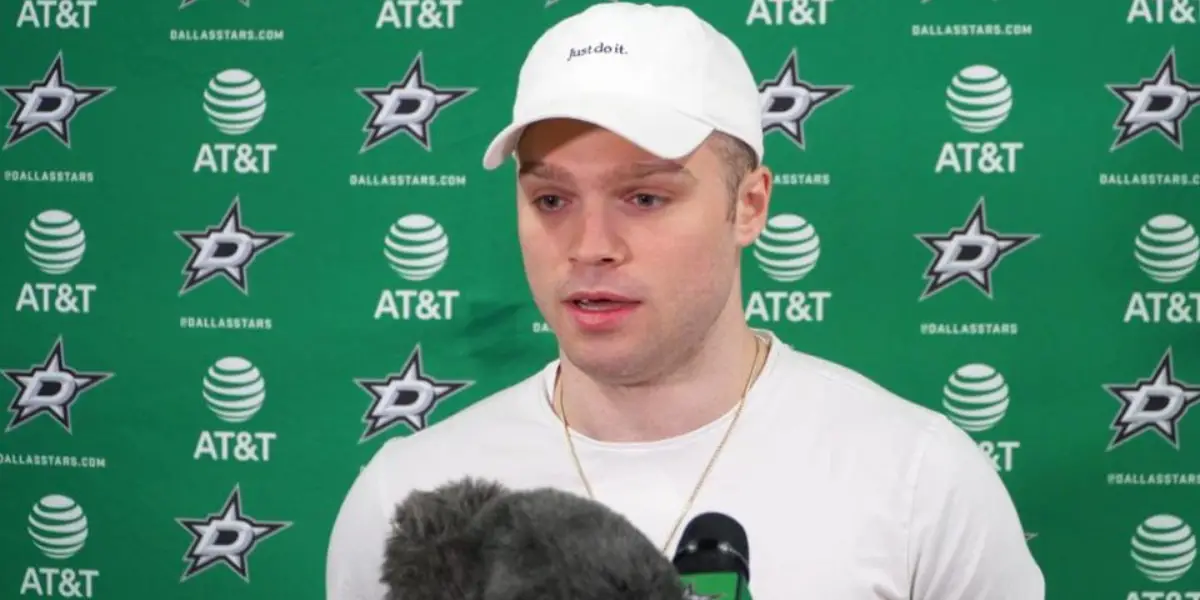 The Dallas Stars' magical playoff run ended on May 29th. The Stars ran out of gas and came out flat against the Vegas Golden Knights in a win-or-go-home Game 6 in front of a home crowd at the American Airlines Center. But the Stars' offseason is just getting started.

Let's start with the Stars center Max Domi. Domi's an unrestricted free agent. He's a journeyman who has played in seven NHL seasons for six teams (Arizona Coyotes, Montreal Canadiens, Columbus Blue Jackets, Carolina Hurricanes, Chicago Blackhawks, and Dallas Stars). However, the 28-year-old aspires to slow down the pace while finding stability in Dallas, Texas.

Max Domi recently told The Dallas Morning News, "I've been one of those people that have been signing shorter-term deals, which gives you the opportunity to move around a little bit at the [trade] deadline here and there, but maybe getting some more security and stability would be something that I'm hoping to do … And listen: I hope that's here."

Although the Stars make the final decision, they should re-sign Max Domi. The Stars acquired Domi on March 2nd, Domi's 28th birthday, and Dylan Wells, a 25-year-old goaltender, in exchange for goaltender Anton "Dobby" Khudobin, who was 36 years old at the time, and a second-round pick in the 2025 NHL Entry Draft. Khudobin plays for the AHL's Rockford IceHogs while under contract for the NHL's Chicago Blackhawks. And the Stars could benefit because Domi seems to fit in with the team.

Unlike Tie Domi's dramatic punches, Max Domi's better known as a dynamic scorer. Max's astonishing playmaking abilities can create additional scoring opportunities and help the Stars become a potent offensive force. Max made an immediate impact in 2023, with seven points (two goals and five assists) in 20 regular season games and 13 points (three goals and ten assists) in 19 postseason games, and brought some elements that Stars GM Jim Nill has been trying to replace since Alexander Radulov's glory days, such as his center-ice hit on Cody Eakin in his first game with the Stars. It's safe to say that Max can be in the Stars' short- and long-term planning as he's essentially controlled chaos instead of full-blown.

My Final Thoughts
The Stars can re-sign Max Domi, but it'll likely be tricky as Domi hasn't signed a contract longer than two years since his entry-level, three-year, $4.275 million contract with the Coyotes expired in 2018.

There's a chance that Domi will re-sign with the Stars for $4.5 million, but the team might have to make a salary cap move, like, say, a buyout of veteran defenseman Ryan Suter, who's 38 years old with two years left on his four-year, $14.6 million contract with the Stars. A buyout of Suter can be described as a short-term solution that can bring relief soon as the Stars can keep Domi, Evgenii Dadonov, Fredrik Olofsson, and Ty Dellandrea. I'm not a big fan of short-term solutions, but I'd approve of a Suter buyout.

Suter's known as an elite defenseman, but his defensive struggles are starting to show — especially during this year's NHL playoffs. His declining play, likely due to his age, displays his mobility and defensive effectiveness, and his defensive-minded approach doesn't complement fellow defenseman Miro Heiskanen's offensive-oriented approach. Oh, and the Stars should engage Stars fans by promising a bright future with young defensive prospects.

In Case You Didn't Know
Max Domi was born in Winnipeg, Manitoba, to Tie Domi, a former NHL enforcer, and Leanne Domi, a sales representative at Chestnut Park Real Estate Limited Brokerage. He grew up in Toronto, Ontario. He's of Albanian descent. His paternal grandparents left Albania for Canada due to wars, unrest, and instability.

Max has two sisters, Carlin Domi, and Avery Rose Domi. Carlin is an entrepreneur who owns DOMI Co., a modern marketing and consulting organization that assists customers with project management, implementation, and execution. At the same time, Avery Rose graduated with a bachelor's degree from the Parsons School of Design in New York City in 2021.

Though Tie and Leanne Domi's 13-year marriage ended in 2006, Max maintained a relationship with Leanne, who reportedly reminds him to take his insulin and pulse medications. Max was diagnosed with Type 1 Diabetes at age 12 after a hockey tournament in Detroit, Michigan.

Tie Domi remarried in 2017. Tie married Heather McDonough, a luxury real estate agent in New York and Florida and a co-founder of H+H Real Estate Team Compass alongside Henry Hershkowitz. McDonough is a stepmother to Max, Carlin, and Avery Rose; and a dog mother to Roxy, Billy, and Bobby.