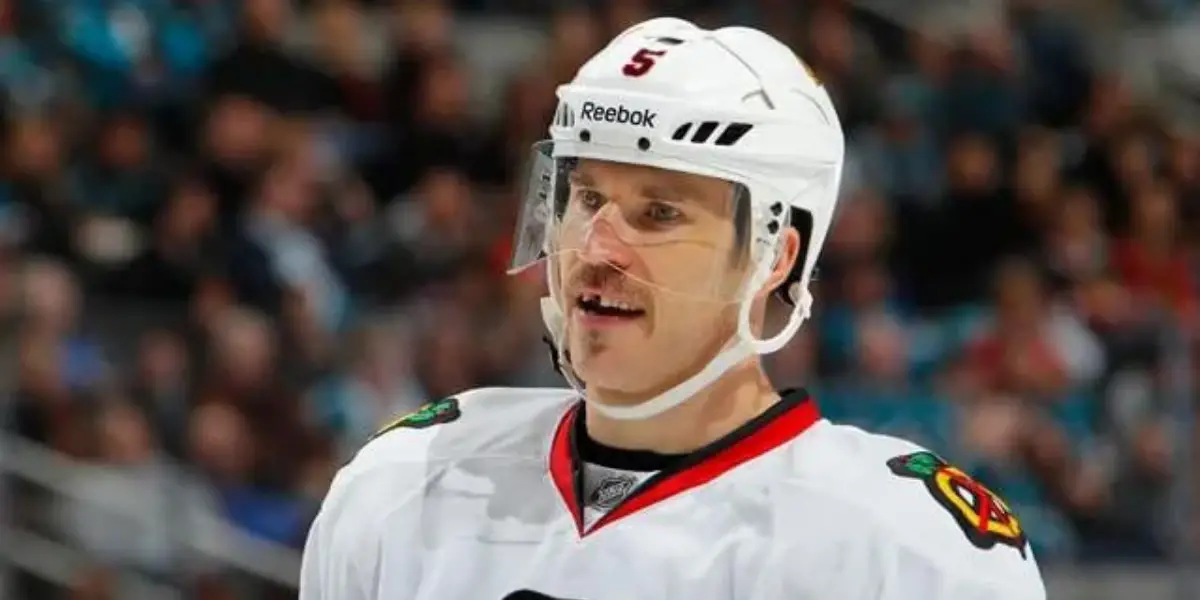 According to Rick Westhead of TSN, Paul Montador is headed back to court on behalf of his son and former NHLer Steve Montador. This isn't Paul's first battle with the NHL over the possible impact the NHL had in his son's early death from brain injuries.
The Back Story
On February 15, 2015, Steve Montador was found dead in his Mississauga home. His death came as a shock to the hockey world and his family, as four days after his death, his girlfriend gave birth to their son. At just 35 years old, Montador was gone, and the hockey community was left wondering why. After his death, Montador's brain was sent for research and studies. Researchers learned that Montador was suffering from CTE (chronic traumatic encephalopathy), which is a result of multiple concussions. These results set off a series of events, including the Montador estate and father Paul filing lawsuits against the NHL. The five-year saga of the original wrongful death claim ended with a federal judge throwing out the case against the NHL because the NHL covered some claims made by Paul in their CBA.
What's Next
This new 34-page lawsuit Paul has filed in Cook County claims Montador suffered "thousands of sub-concussive brain traumas and multiple concussions, many of which were undiagnosed and/or undocumented." it continues on to state, "The NHL, armed with vastly superior managerial, medical, legal, and other resources to gather, analyze, and understand sub-concussion, concussion and head injury data, failed to keep Steven Montador reasonably safe during his career and misled him on the permanent ramifications of brain trauma".
This lawsuit will likely take years to play out, and the Montador family has gone on record that they'd like to see changes in the NHL, including having the NHL take a stricter stance on fighting. All said and done, it's not a secret from anyone that the game of hockey causes head trauma and that it is a severe issue, but you have to wonder if the NHL will make a change or take any stance further than they provide the best possible care available.