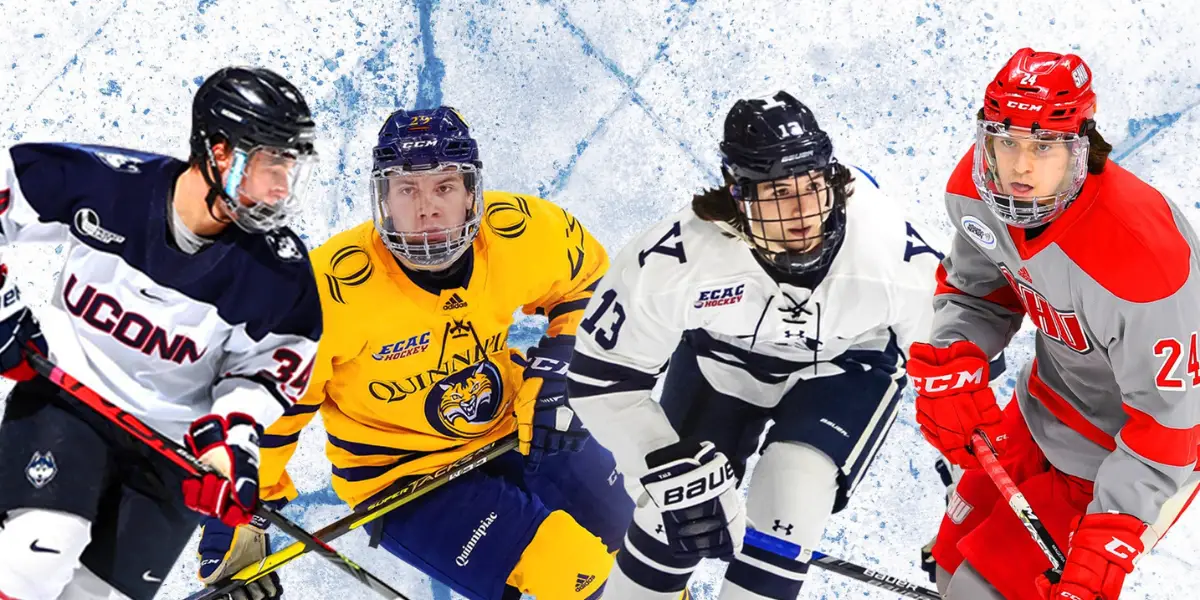 I am a hockey fan.
This means that I enjoy all levels of hockey. I love youth, amateur, minor league, junior league, etc. You name it; I love it.
I have recently become enamored with college hockey. Living in the great state of Connecticut, I am surrounded by a lot of excellent college hockey teams, including powerhouse Quinnipiac University.
This year, I have attended many Sacred Heart University college hockey games. They started the season playing their home games at Total Mortgage Arena, but in mid-January, they moved into their brand new arena on their campus, the Martire Family Arena.
In going to a bunch of games this season, I have come to appreciate why college hockey is worth supporting. For starters, the action is great.
All the games I have gone to have featured a ton of action, lots of offense, some unbelievable saves, and exciting moments. Remember, for many of these guys, it could be their last four years to play true competitive hockey, so they give it their all every game.
Secondly, the arenas around college hockey are terrific. They are intimate, loud, have great sightlines, and provide a welcoming atmosphere for hockey fans of all ages.
Speaking of fans, the fans at the game are fantastic. They are passionate, have creative chants, are loud, and wear all kinds of great paraphernalia at the games.
What is also great about attending a college hockey game is that prices are more than reasonable. For example, I usually get one ticket for a center ice seat for $15. There is free parking for games at Sacred Heart University, and the food prices are not terrible.
Lastly, you can watch many college hockey types depending on where you live. There is division I, division II, division III, club, etc. No matter what level it is, hockey is fun, exciting, and more than worth following.
Do yourselves a favor, look up which college hockey program(s) are around you, and check them out. I promise that you will end up loving it!
The boys are back after a long break but have plenty to talk about as the playoffs are in full swing. We go series by series, looking at how teams have fared so far and who will come out on top. Thanks for listening! Please rate and review our show on your favorite listening platform. Check out our partner's website at www.insidetherink.com for all your latest hockey news.