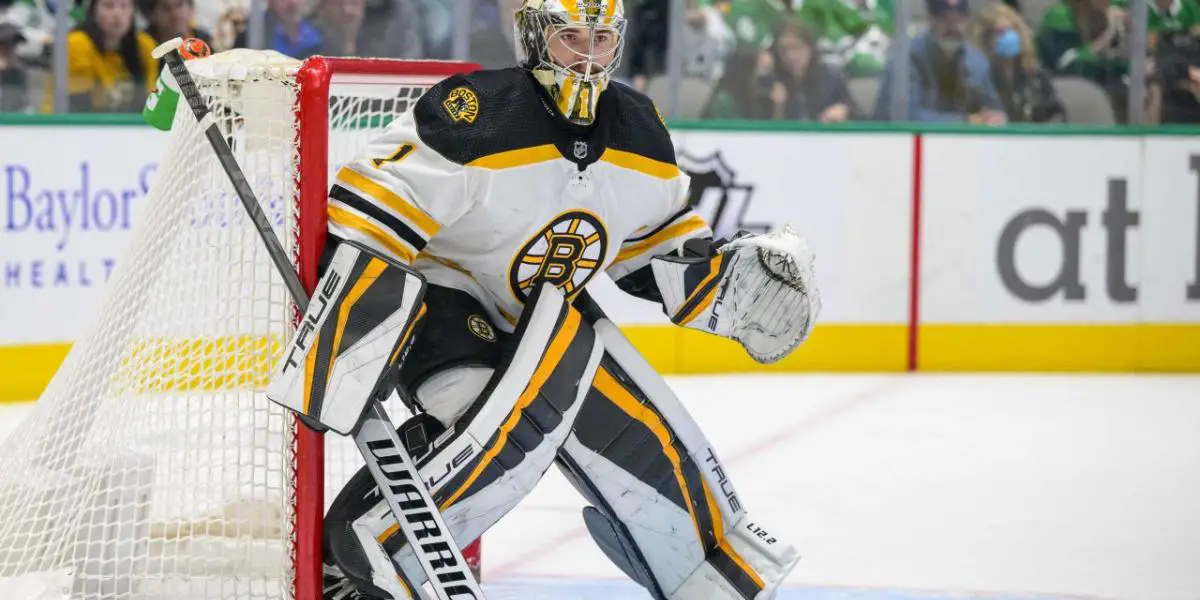 After being eliminated from the 2022 Stanley Cup Playoffs, Jeremy Swayman was given the ultimate opportunity. Swayman joined team USA for the IIHF Men's World Championships. Swayman was selected to represent his country on the big stage while gaining more experience with this incredible opportunity.
For the 23-year-old, it took no time for him to put his skills and abilities on display. In his debut, Swayman helped lead team USA to a 3-0 victory over Great Britain. He recorded a shutout in the process as he stopped all 17 shots he faced. Swayman allowed his team to stay in the game and make plays as they eventually scored two power play goals in the third period to put the game away.
"It was good. It was fun to watch these guys work hard in front of me and make my life easy, a great team win," Swayman said.
If Team USA and Swayman can continue this level of dominance, the sky is the limit. Swayman looks to continue his high level of play that he demonstrated all season long for the Bruins and is now on the world stage.
"It's an opportunity I didn't want to surpass. It's something that I'm going to remember for a long time and take advantage of it while I'm here."
Swayman and his Teamstes will take on Sweden today in their fifth Group B game.