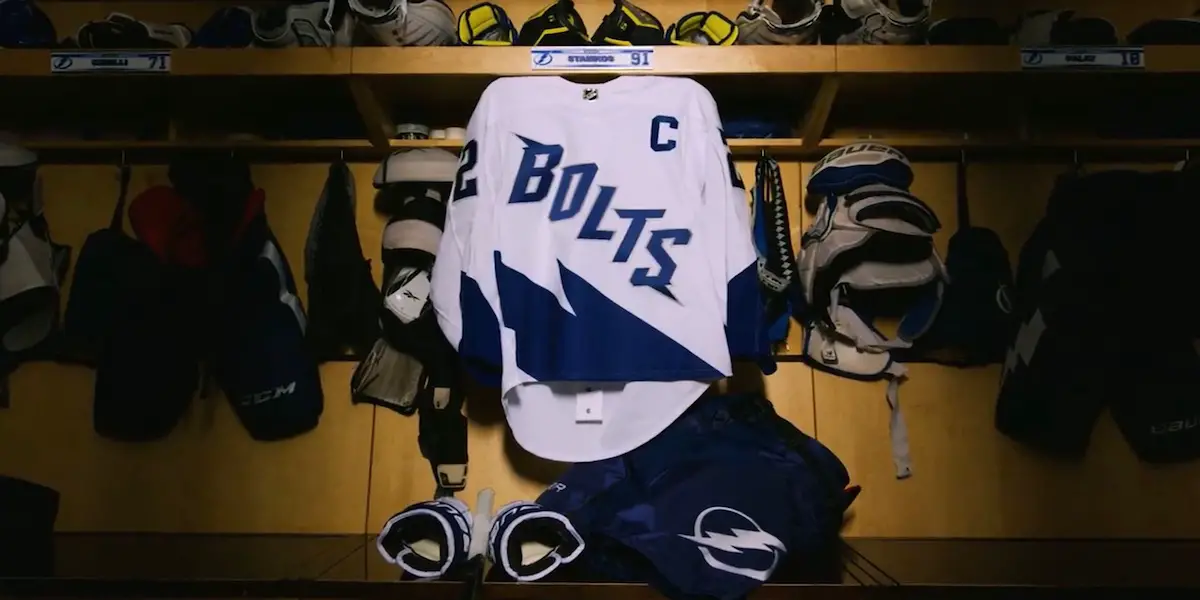 Today around 5 pm, the Tampa Bay Lightning and Nashville Predators released their jerseys for the 2022 Stadium Series set to take place on Saturday, February 26th, at Nissan Stadium in Nashville, TN. This marks the first time that a hockey team in Florida has been invited to play in an NHL outdoor event, so naturally, there has been much anticipation to see how the Bolts will be suiting up in Nashville. The Bolts' jerseys were met with a lot of enthusiasm and favorable comments by Tampa fans and fans around the league. The Tampa Bay Lightning social media team made a sensational unveiling video featuring Tampa Bay Buccaneers' tight-end Rob Gronkowski, and Tampa Bay Lighting forwards Alex Killorn and Captain Steven Stamkos.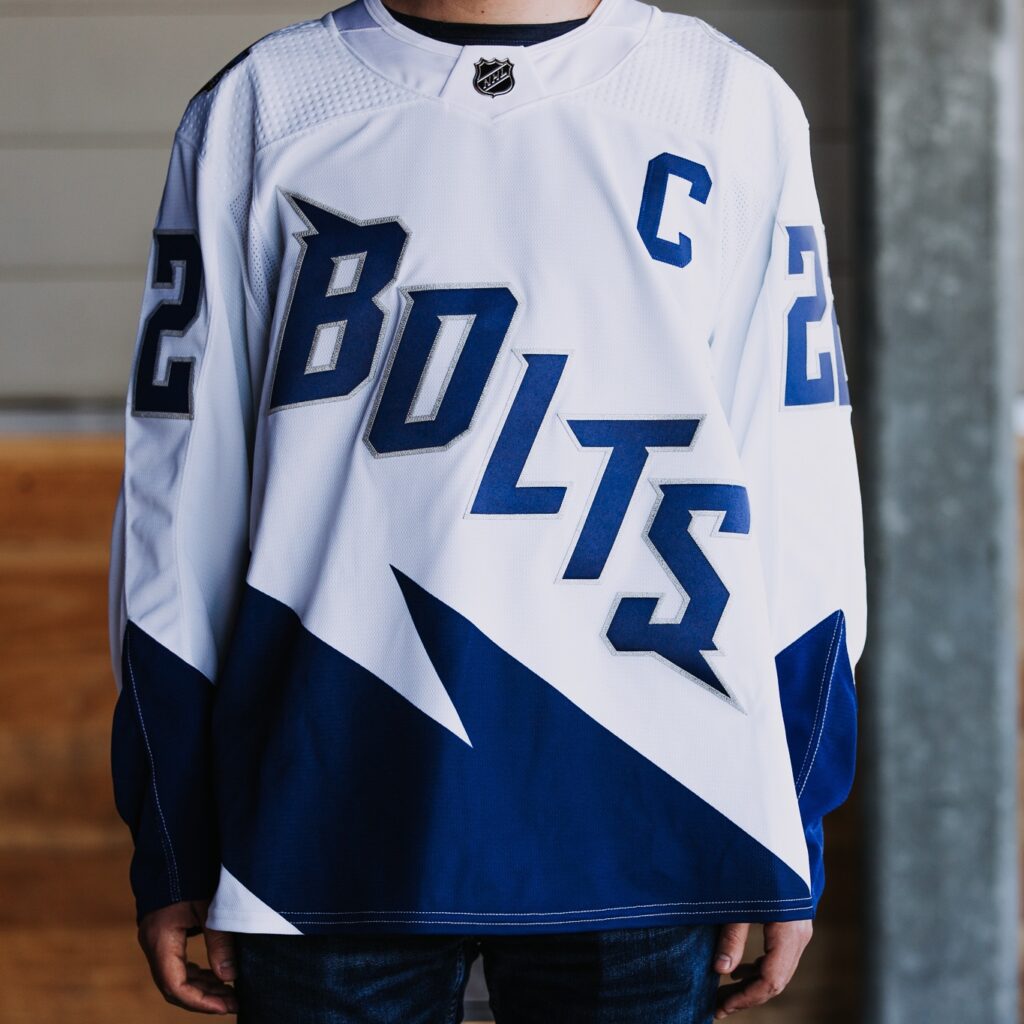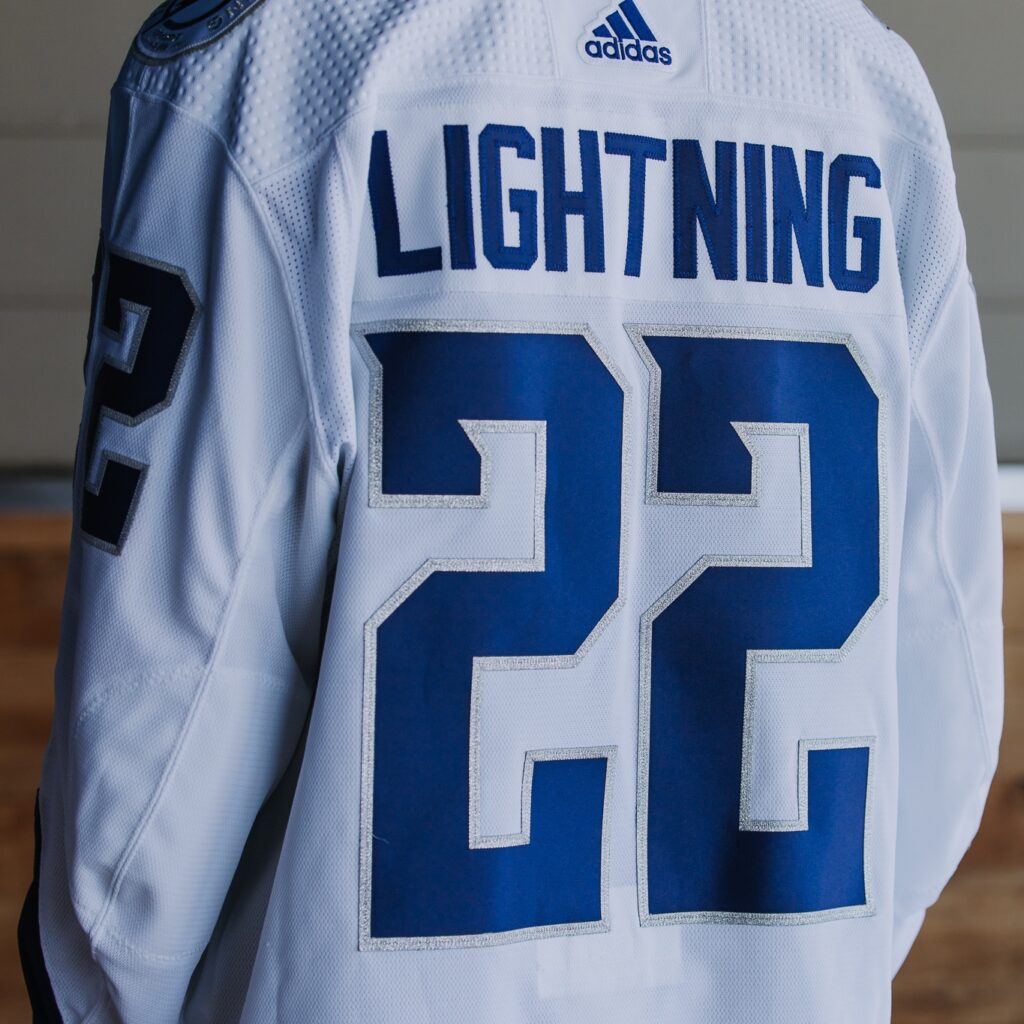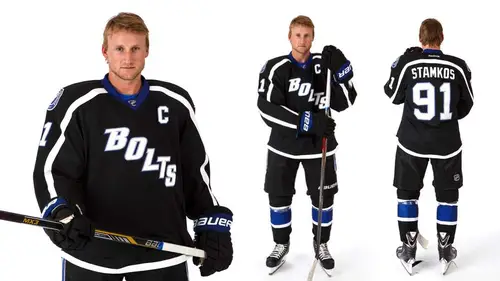 My personal thoughts on the jerseys:
Personally, I have NEVER been a fan of white jerseys. Being a jersey collector and being somewhat practical – white jerseys or white clothing, in general, creates fear in me of being stained due to the color. To this day, the only white jersey I actually own and wear is my Tom Brady Buccs jersey. Contrariwise, I absolutely enthralled by what they have done with this design. The "Bolts" front graphic is reminiscent of previous Lightning jerseys such as the Black Alternate Jerseys (picked above), and the lettering both on the front and the back is bordered with a sparkling silver that was also used on last year's Adidas Reverse Retro jersey. The biggest thing to note on the design of these jerseys is how not just on the previous "Bolts" Alternate jerseys or other jerseys in the NHL that are also a straightforward design, Adidas and the Tampa Bay Lightning have found the perfect medium between simplicity without sacrificing style and being tasteless, or too dull. I genuinely think these have been my favorite jerseys released by any time in a while, and definitely, my favorite white-based jerseys that I have ever seen in Hockey or, dare I say, any other sport. Let us know what you think of the new jerseys below, and be sure to watch the Stadium Series between the Nashville Predators and the Tampa Bay Lightning on February 26th – it's a game you won't want to miss.