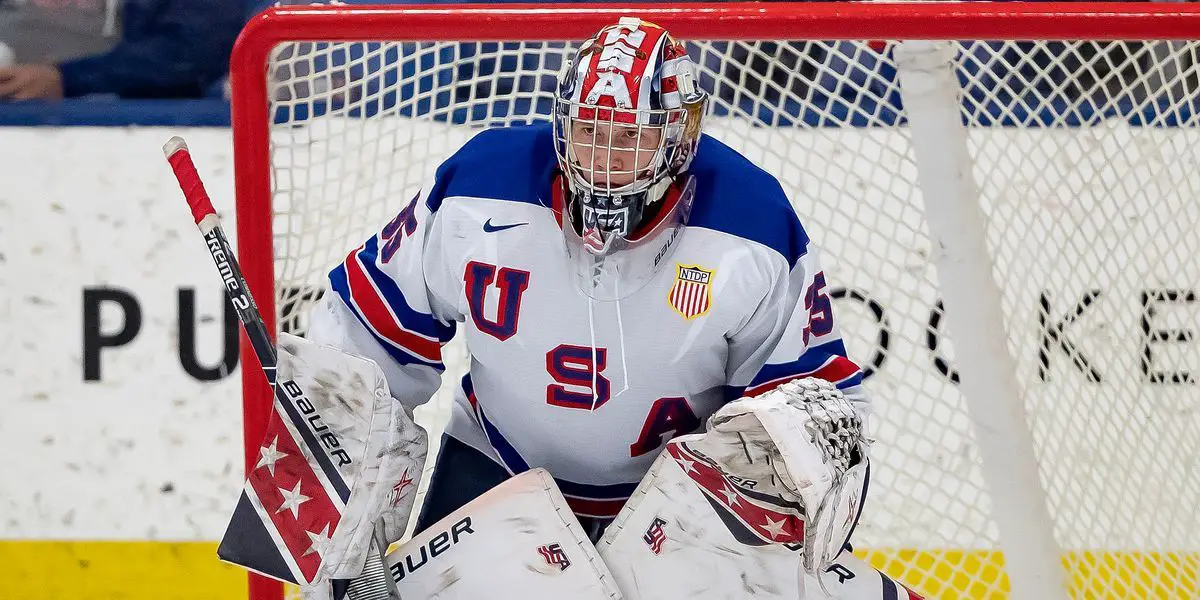 Team USA opened the 2022 IIHF World Juniors Championship Sunday against Team Slovakia. Team USA had three Chicago Blackhawks prospects in the game(Commesso, Slaggert, and Kaiser). Team USA was the favorite going into this game.
Team USA would show why they have the second-best odds to win the tournament during the first period. Shots would favor Team Slovakia 9-6 after one, but Team USA would score two unanswered goals. Matthew Knies would score a power-play goal. Mackie Samoskevich would make it 2-0 USA within two minutes of that goal.
It would remain 2-0 for the rest of the period. Drew Commesso would have a pretty calm period but was called upon to make a few nice saves, including flashing his glove a few times.

The second period would be pure domination by Team USA. Shots would end 23-2 in the second period. Slovakia wouldn't even test Commesso until one minute and one second left in the period. Commesso would save both shots. Slovakia was lucky only to give up one goal during the second period. Simion Latkoczy would be excellent for Slovakia during the second period. Two Chicago prospects, both selected in the third round of the 2020 NHL draft, would connect on a shot from Kaiser, Slaggert would pick the rebound up with a nifty toe drag and bury it on the back of the net.
Team USA would take a second too many men penalty during this period. They will need to get more discipline if they want to go back to back.
Early in the third period, Slovakia would score on a 4-on-3 power-play on an excellent passing play. Martin Chromiak scored the goal from Matej Kalsik and Samuel Knazko to make it 3-1. Commesso almost got over, but it was a great shot just above the pad. The third period would be more of a back and fourth period. Slovakia would score another goal only to have it waived off around the middle part of the period. Team USA would continue their undisciplined play and take another penalty in the third. Landon Slaggert would take a roughing penalty, and Slovakia would make him pay. Simon Nemec would make a brilliant pass cross-crease to Martin Chromiak, who would put it in the wide-open net to make it 3-2 just as they were about to pull the goalie for an extra attacker. With only a one-goal lead, Team USA would start to sweat a little in a game that they looked to have in control in the second period. Commesso would come up huge for Team USA late in the third, making saves looking calm and cool as Slovakia put the press on. Commesso would go on to save twenty-three of the twenty-five shots he faced. Commesso has enormous shoes to fill, replacing Spencer Knight in the Red White and Blue net, which he looked just fantastic in.
Team USA will need to tighten up and play full games to beat a team like Canada. But this is a good start for the stars and stripes. Team USA gets tomorrow off before playing Switzerland on Tuesday. So far, so good for Team USA starting 1-0-0.