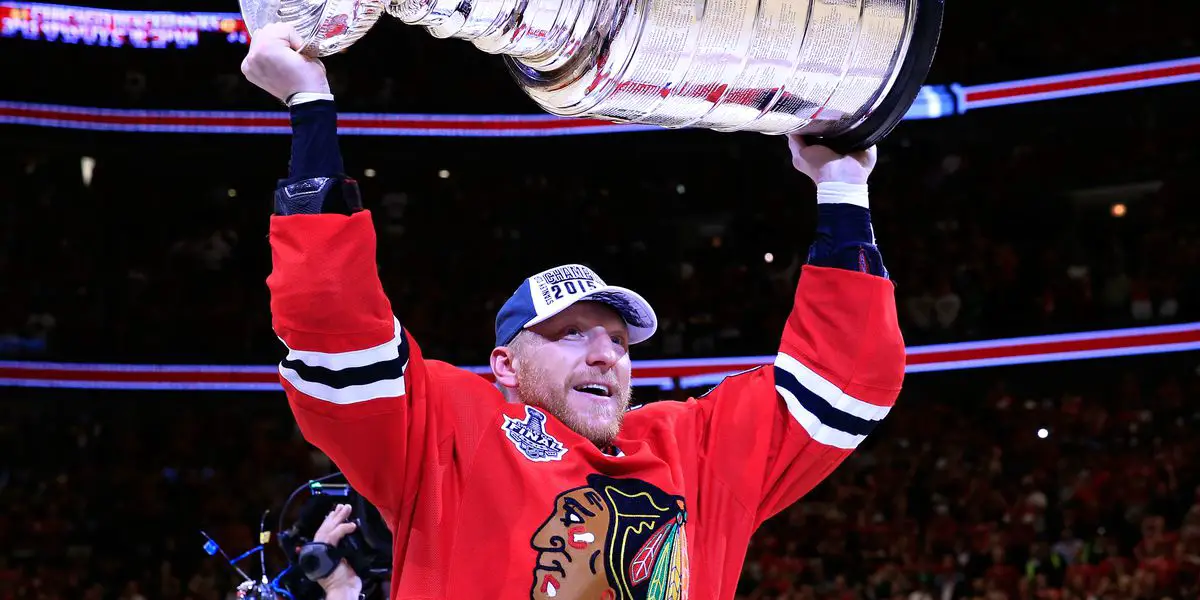 Congratulations to Marian Hossa on finally being inducted into the Hockey Hall of Fame. Hossa is one of the all-time greats. Picture him hunched over arms in full swing as he is back checking full speed, about to strip the puck away from some unknowing soul. Hossa is one of my all-time favorite players; anyone who is a Chicago Blackhawks fan should love Hoss! Marian battled a skin condition for years, yet he would still put on his gear and go to war for the Indian crest! Now it is time for the Blackhawks to hang his 81 in the rafts with the other Blackhawks legends. 
Hossa was the missing part of the dynasty that Chicago built in the 2010s. When Hossa showed up in Chicago, the Blackhawks won the first of what was 3 Stanley Cups in 6 years. Everyone remembers Hossa's first playoff goal verse Nashville, where Hossa comes out of the box after serving a 5-minute major and scores the game-winning goal 4:07 into overtime to win the game, that game that would change momentum in that series. 
Hossa would go on to create many more incredible memories like this over his 534 regular-season games with the Blackhawks. Hoss, the boss, had 186 goals, 229 assists, totaling 415 points. Hossa would also suit up for 107 playoff games, scoring 21 goals and assisting on 51 others for a total of 72 career points in the postseason as a Chicago Blackhawk. 
Hossa was a tremendous player throughout his entire NHL career, but he truly made his home as a Chicago Blackhawk. The raw emotion of Hossa lifting the Stanley Cup still gives me goosebumps down my spine. 
When the Blackhawks circle back to the Marian Hossa appreciation night, it should involve his jersey being lifted to the rafters. Marian Hossa is a Hockey Hall of Famer and also a Chicago Blackhawks legend who deserves his number next to the late, great Tony Esposito. Congrats again to Marian Hossa on being inducted into the HOF. I can't wait for the Blackhawks to do the right thing and raise your #81 to the rafters with your 3 Stanley Cup Banners.