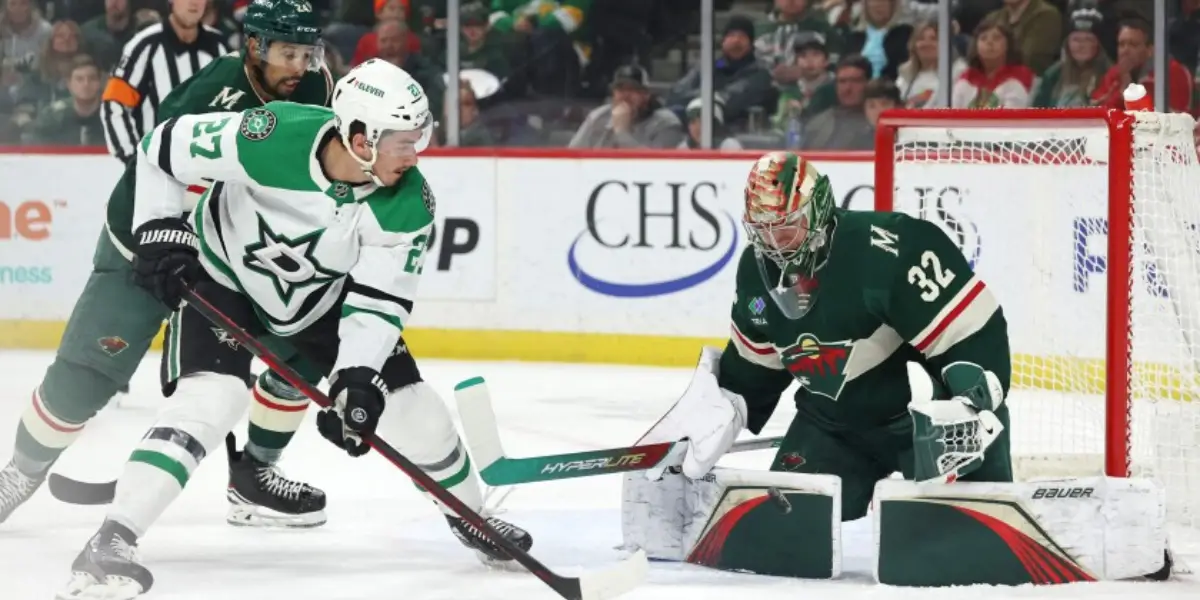 The Dallas Stars are locked in a tight first-round playoff series with the Minnesota Wild. Currently tied at two games apiece, this series is very much up for grabs. Dallas has gotten solid production from most of their top offensive players. However, one player's production has stood out as lacking so far in this series. That player is winger Mason Marchment.
No Point Production
Through four games, Mason Marchment has no goals, no points, a minus-four rating, and just two shots on goal. This is not nearly good enough for a middle-six power forward brought to Dallas specifically for this time of year. Now, Marchment is by no means a superstar. He played 68 games for the Stars in the regular season and had 12 goals, 19 assists, and 31 points. However, at 6'4 210 lbs, he is exactly the kind of power forward teams clamor for come playoff time. While he's not expected to score as much as Jason Robertson or Roope Hintz, he is expected to contribute something. A stat line full of zeros doesn't cut it.
Not All Bad
While the offensive production is certainly lacking, the playoffs haven't been all bad for the Star's winger. Marchment has been physical, leading Dallas with 17 hits so far and noticeably getting under the skin of numerous Wild players. He has also drawn multiple penalties against the Wild. None have been bigger than in game four. Marchment drew a third-period tripping call against Wild forward Marcus Foligno. Tyler Seguin scored on the ensuing powerplay, and that would eventually finish as the game-winning goal.
Marchment also has time to get the offense going. The Stars are just four games into the postseason. They have at least two more games against the Wild, and if they win round one, even more beyond that. There is still plenty of time for Marchment to make his mark on these playoffs. A game-winning goal or big late-series performance would quickly change the narrative surrounding Marchment.
What Dallas Needs
To put it simply, the Dallas Stars need more production from Mason Marchment. He signed a four-year deal with the Stars last offseason with the expectation of being a valuable, middle-six power forward that would especially shine come playoff time. So far, he has not shined in these playoffs. His effort is there, but now Dallas needs some production.
This will not be an easy series to win against Minnesota. If Marchment doesn't contribute for Dallas, I don't think they will win. If he can add some offense, I think it could tip the scales in the Star's favor. Most of Dallas' big guns are getting the job done so far. Mason Marchment could be the secondary piece that helps decide this series, one way or the other.
The boys are back after a long break but have plenty to talk about as the playoffs are in full swing. We go series by series, looking at how teams have fared so far and who will come out on top. Thanks for listening! Please rate and review our show on your favorite listening platform. Check out our partner's website at www.insidetherink.com for all your latest hockey news.