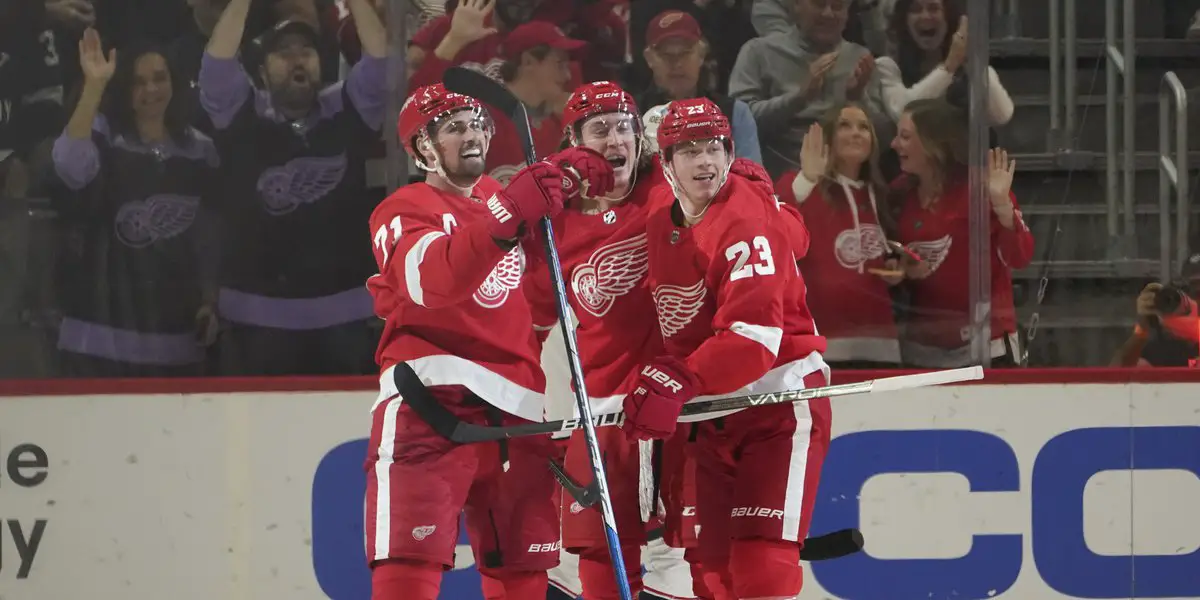 Trends come and go. For the Detroit Red Wings one trend has to go, slow starts. Sure the Red Wings came back and beat both the Pittsburgh Penguins and Ottawa Senators, but not before the team dug themselves in a hole. The team was unable to come back when they fell behind in Buffalo, justifying the need for a more consistent start to games. So how has starting games slowly grown into a near trend? How does the team fight for more consistent play? These are two questions that must be addressed.
The Detroit Red Wings rank 28th out of 32 in faceoff percentage at 44.3%. This is an area the team needs to get better in. Time and time again, they start games in their own end because of deficiencies in the faceoff circle. The team needs to find a way to gain control of the puck and start in the offensive end of the ice. Otherwise, they will continue to play with fire by losing faceoffs and giving up quick goals.
Without Tyler Bertuzzi, Robby Fabbri, Jakub Vrana, and Filip Zadina in the lineup, the Red Wings rank 27th in scoring chances. That simply must improve. The team is amassing 18.5 scoring chances per game. 3.11 goals per game is not great, but again the offense is soon getting back players that hopefully will boost production.
How does the team begin to trend in a better position in avoiding slow starts? The easy answer is to win more faceoffs. That would help quite a bit. The Red Wings also must be better in GAA, at 3.56 and a ranking of 25th. The Red Wings need better production in the defensive end. Head coach Derek Lalonde has asked players to play a simpler game, which has mixed results. Some players, like Filip Hronek and Jake Walman, have played better, while others have struggled.
Another aspect that would help the Red Wings get off to quicker starts is the power play. This has been a woeful unit for Detroit for a while, and while it has improved, it still needs more tuning. Ranked 23rd at 18.8% is not getting it done. However, help (Bertuzzi, Vrana, Fabbri, and Zadina) is on the way. Still, to be ranked in the bottom third of the league is not good.
So to review, soon-to-be returning players should help, to what extent remains to be seen. The team needs to find a way to improve in the faceoff circle, and defensive players who have been asked to play a simple game need to adapt if that means shaking up the pairings, perhaps that should be explored.
One thing is for sure. The Detroit Red Wings must buck the trend of slow starts and become a more consistent group.
In this episode, we discuss the Red Wings winning the past six of seven games with strong performances up and down the lineup. To start we discuss Patrick Kane being set to debut on Thursday and where he will slot in and what his impact could be. Next, we breakdown the Red Wings' goaltending, specifically Alex Lyon, who has won four straight starts. To wrap, we take a look at playoff odds and how the Eastern Conference is shaping up.