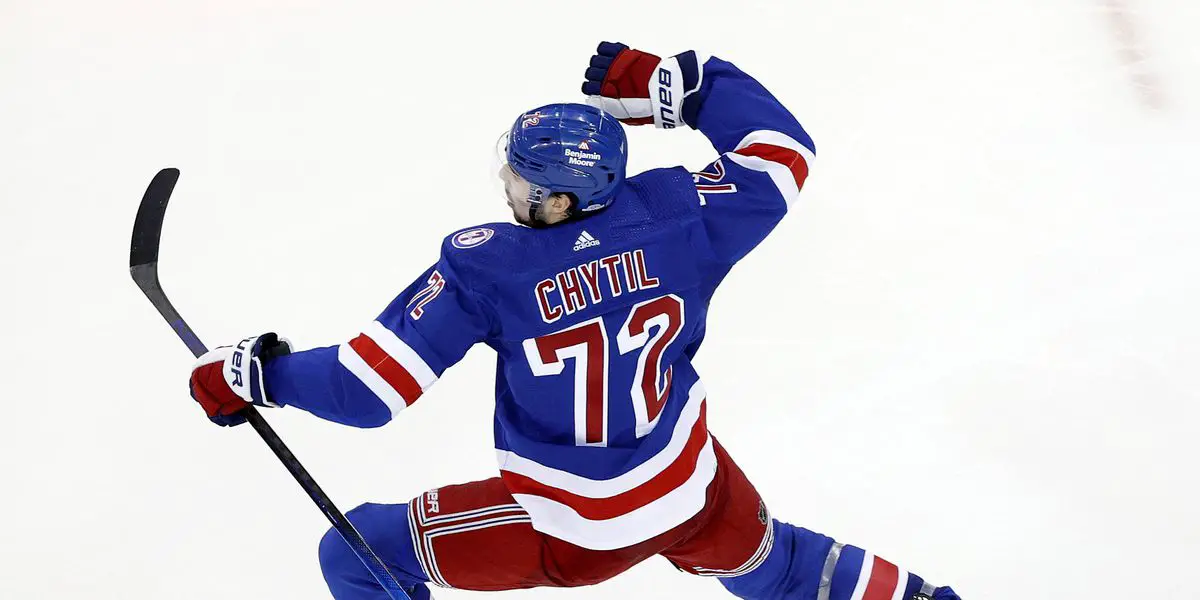 It has always been a mixed bag when it comes to the New York Rangers and the success of young players.
Guys like Pavel Brendl, Hugh Jessiman, Al Montoya, Manny Malhotra, Jamie Lundmark, and several others never really got the job done, whether it was with the Blueshirts or in the NHL. For some, the pressure was too much, while for others; it was not enough ice time.
Things are a lot different on Broadway right now. The team has a good farm system and many promising youngsters, which was unheard of for this franchise a long time ago.
One youngster that has really shined for the team is Filip Chytil. Chytil, 23, has shown the Rangers that he has the goods to be an above-average player if given the opportunity to do so while also showing them that he gets better every season.
Chytil burst onto the scene during the 2018-19 season and put up points right away. He scored some nice goals, including two game-winners, and even contributed a bit to the team's power play as he notched seven points with the man advantage.
He finished that season with 23 points (11 goals and 12 assists) in 75 games. One area that he did struggle with was on the defensive side of the puck, as he was a +/- – 22.
Chytil would put up around the same number of points for the next three seasons or so, but with each season, he gained more experience, became a better defensive player, and carved out a niche as a top-nine forward on the club. In the spring of last season, however, Chytil took the next big step.
For the first time in his career, Chytil got to experience the Stanley Cup playoffs (not counting the series they played in the bubble during the 2019-20 season). He was great in the postseason, as he scored seven goals and added two assists for nine points in 20 games.
It was during the playoffs that he was on a line with other youngsters, Kaapo Kakko and Alexis Lafreniere. The line became known as "the kid line," and they found some success as they combined for 23 points.
Fast forward to this season, and it is clear that Chytil has continued to grow. As of this writing (Thursday, January 26), he has 28 points in 40 games on 15 goals and 13 assists.
Not only is he producing, but he's also a +/- + 14 this season, which means that he is playing responsibly on the other side of the puck. Because he is doing these things, head coach Gerard Gallant has not hesitated to give him more ice time this season.
What's great about Chytil is that he is not even close to hitting his prime yet. When watching him, one can see the offensive talent that he has and that, at some point, he is just going to explode and hopefully pile on the points.
For the Rangers, it is safe to say that they did not miss on Chytil.
https://feeds.transistor.fm/new-york-paingers