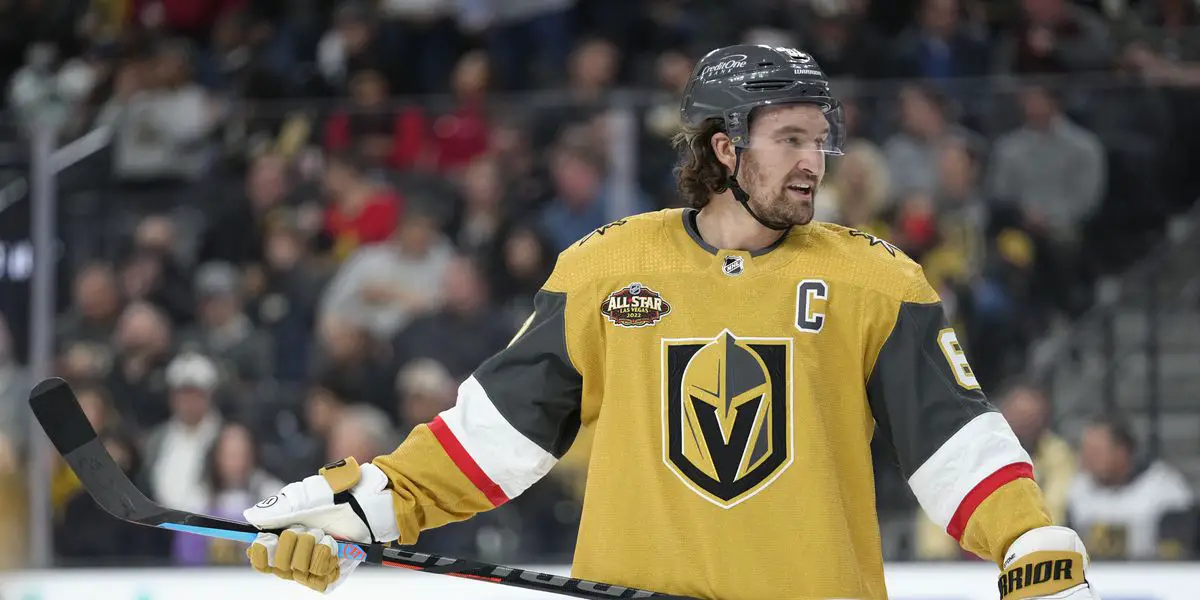 "A little piece of crap" is what Vegas Golden Knights' captain Mark Stone called the mass removed from a disc in his back that caused nerve pain and an abrupt end to his season after just 37 games played in 2021-22. The 30-year-old still managed nine goals and 21 assists with the injured back, but the pain was too much to bear to continue. Stone elected to have off-season back surgery in May and has been working his way back slowly this preseason.
The Golden Knights are hoping Stone will regain his scoring touch now that the former sixth-round pick in 2010 is healthy. The Winnipeg, Manitoba native has recorded seven seasons of 20 goals or more and has been one of the more underrated scoring wingers in the game. New head coach Bruce Cassidy started Stone on the second line centered by Chandler Stephenson. Left-wing Brett Howden has been elevated to play with Stone as well. The hope from Vegas' perspective is to have Stone become the top two-way forward he was before his injury.
On Tuesday night, Stone showed signs of a comeback season by scoring the game-winning goal in a 4-3 win in Los Angeles over the Kings. The goal came with 24.9 seconds left in regulation on a signature Stone wrist shot that beat goaltender Jonathan Quick stick-side high. Kings' defenseman Sean Durzi's errant stretch pass was intercepted by Stephenson, who made a nifty backhand pass to Stone to set up the game-winner. The Golden Knights captain finished with four shots on the night and looked like the Mark Stone of old.
Vegas is looking to make the postseason after narrowly missing the playoffs last season. In the win over the Kings, the Knights showed the ability to get balanced scoring by having four different scorers. Stone will provide Cassidy's club with a viable second-line scorer who could help the team in a challenging Pacific Division. Vegas reached the Western Conference Finals in the shortened 2020-21 season, and Stone was a big part of their success with 61 points in 55 games and five goals in the postseason. The 6-foot-3, 210-pound right-wing has surpassed 60 points six times in his career.
As Cassidy implements his defensive structure with the Golden Knights, Stone is very valuable defensively, with a career plus-minus rating of plus-108. The scoring forward is also responsible in his own end and difficult to play against when healthy. As the season moves on, Stone's health is vital to the Golden Knights' success. Since being acquired by Vegas in February of 2019 in a trade with Ottawa, Stone has recorded 57 goals with Vegas. With a viable first line centered by Jack Eichel and anchored by wingers Reilly Smith and Phil Kessel, Stone still might be the x-factor when it comes to Vegas' offense. Kessel was signed to help fill the void left by the departing Max Pacioretty, who was traded to Carolina in the off-season.
Mark Stone showed in Tuesday night's win that the Vegas Golden Knights are legitimate playoff contenders with him in the lineup and that he can carry them on his repaired back if need be.
Season 2. Episode 37. It's Going To Be A Long Off-Season
–
Bruins Benders Podcast
The Bruins off-season will be longer than expected. We like some CHL rules changes. The Bruins defense needs to be nastier, not just bigger. Can this core going forward win a Cup? Plus Beauties and Benders and Rod Brind'Amour whines.