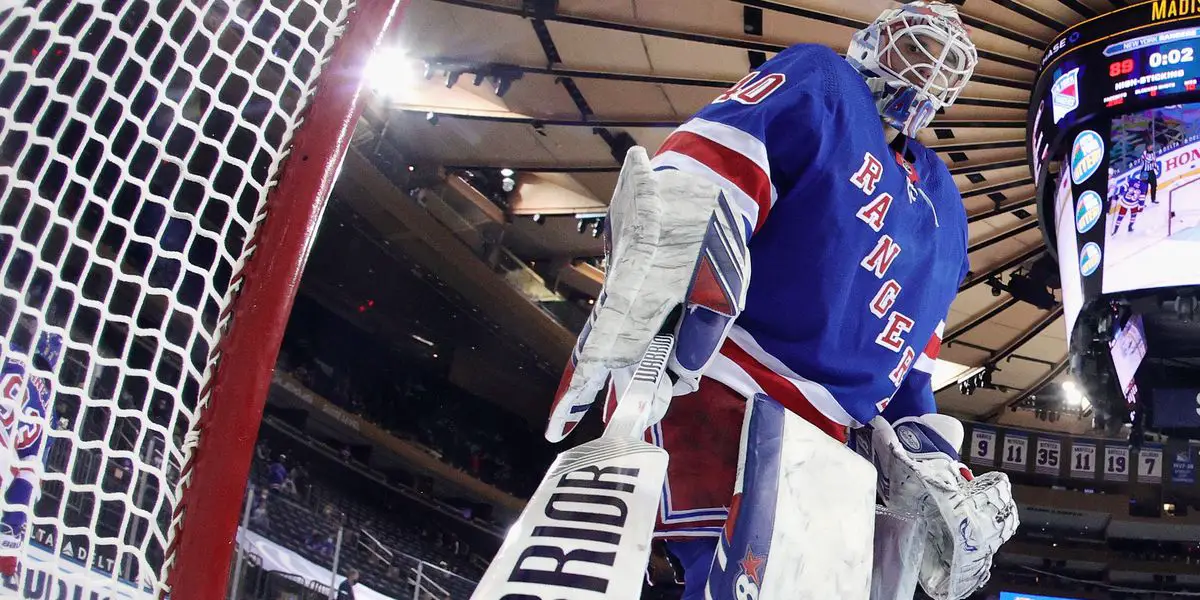 The Good:
The Rangers will make the playoffs barring an epic collapse during the final 25 games.

The Bad:
They can only win games in which Igor Shesterkin starts, and in a perfect world, the Rangers would like to not burn out the Russian phenom before his first NHL post-season appearance.

The Georgiev:
Alexandar Georgiev is being the ultimate teammate and is on the front lines campaigning for Igor Shesterkin for MVP. He's pretty much-done everything shy of making pins and signs that read "Shesty for Hart." Let's be clear, Tuesday night's miserable performance was not all on Georgiev as the entire team in front of him was terrible.

Georgie has proven in the past that he's a capable goaltender in the NHL, but he has failed to prove that he can handle the limited responsibilities of being a backup. Georgiev is at his best when he can play multiple games in a row. Unfortunately for him, he's sitting behind the best netminder on planet earth, so he has been relegated to spot starts. Over his last five starts, he has given up 21 goals on 152 shots for a save percentage of .861. While the Rangers problems, particularly five on 5, have been well documented, the fact that Georgiev can't provide average goaltending to relieve Shesterkin is alarming.

So, what are the options for the Rangers and Georgiev? They could continue to give him one start every three or so games and hope they can eke out a win in what would probably be a high-scoring affair. They could trade him for a side of rice pilaf and some pop rocks because that's all he may get you at this point. If traded, Drury could bring up Keith Kinkaid up from Hartford to be the backup for the remainder of the season, or they could trade for a backup. Whatever the Rangers do, one thing is for certain, bet the over whenever Georgiev starts.
In this weeks episode we have on Nick Morgan from Locked on Predators pod to discuss coaches Hynes and Laviolette.Thanks for listening! Please rate and review our show on your favorite listening platform. Check out our partner's website at www.insidetherink.com for all your latest hockey news.