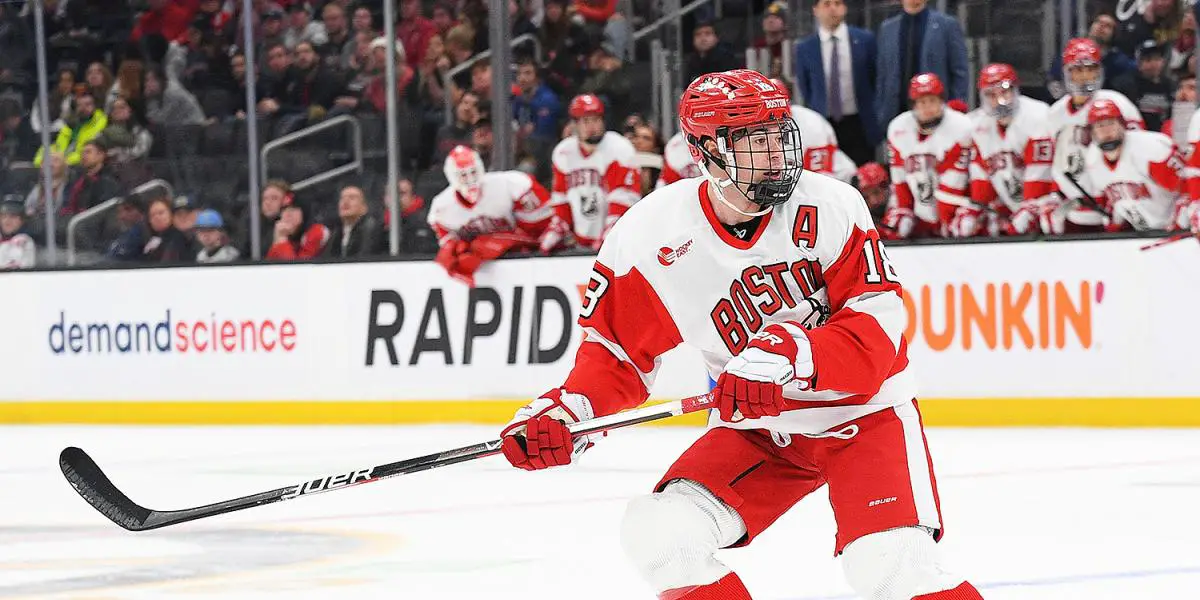 Sometimes life comes at you fast, and with the 19th pick in the 2018 National Hockey League Entry Draft, the Philadelphia Flyers and General Manager Ron Hextall selected center Jay O'Brien. Fast forward to 2023, Hextall is the current GM of the Pittsburgh Penguins, and O'Brien is set to become a free agent after finishing his senior year at Boston University and finding out the Flyers will not sign him to an entry-level deal.
According to Sportsnet's Elliotte Friedman, the Flyers have opted not to sign the 23-year-old O'Brien and, as compensation, will receive the 51st overall pick in the 2024 NHL Entry Draft. This is a bit of a different situation, as it's not the player refusing to sign with the franchise that drafted him like Blake Wheeler or Jimmy Vesey. Instead, it is the franchise opting not to sign the player; it would appear as though they prefer to save the contract slot and receive the draft pick compensation. It may seem harsh, but this is a business, and interim Flyers GM Daniel Briere has his work cut out for him in re-shaping the current roster.
O'Brien was considered to be a bit of a reach with offensive upside when drafted by Hextall back in 2018 out of Thayer Academy, adding that with some serious injuries and average college production at best the last few years, you could see the writing was on the wall. The young forward has battled shoulder injuries and dealt with a concussion at BU; he also missed a good chunk of games his junior season after having hip surgery. I should note before finding his way to BU, O'Brien spent a year at Providence College, where he struggled with injuries and totaled just 5 points in 25 games as a freshman, so there's a history there for sure.
It probably doesn't help the Flyers currently don't have a second-round pick in 2024 thanks to the deal that brought embattled defensemen Tony DeAngelo to Philadelphia; not signing O'Brien allows Briere to recoup that pick and, as mentioned before, keeps a contract slot open. What Briere decides to do with this newfound capital is anyone's guess, but no GM will ever complain about having flexibility and options.
In 79 career games at BU, the 6-foot, 188-pound O'Brien amassed 26 goals and 44 assists. These are not terrible numbers by any means, but for a first-round pick that was considered a reach, you are looking for more, and he never really progressed offensively the way the Flyers would've liked.
That said, O'Brien was important to the Terriers and their recent success; he was an alternate captain this past season and helped them to reach the NCAA Frozen Four, where he scored a goal in a losing effort against the Minnesota Golden Gophers. He will now look to sign with another NHL team, and I imagine he will have a sizeable chip on his shoulder as he tries to make the Flyers regret their decision not to sign him.
The boys are back after a long break but have plenty to talk about as the playoffs are in full swing. We go series by series, looking at how teams have fared so far and who will come out on top. Thanks for listening! Please rate and review our show on your favorite listening platform. Check out our partner's website at www.insidetherink.com for all your latest hockey news.