The Columbus Blue Jackets lost their leading scorer Artemi Panarin, their Vezina-winning goaltender Sergei Bobrovsky, and their trade deadline pickup a year prior, Matt Duchene, to free agency. Key figures and massive production were leaving the lineup. Players were starting to leave Columbus; they had just had two seasons of going all in just to get bounced by eventual champions and the runner-ups. The 2019-20 season for the Jackets was all over the place. They were the NHL's leading team for missed games due to injury (419), which was holistic, forwards, d-men, and their starting goaltender in Jonas Korpisalo. A 21-year-old Pierre Luc Dubois was to be relied upon now more than ever.
Pierre Luc Dubois could not build on his prior season's point total, as he experienced a dip. Explanations have pointed to not having Panarin on his wing, though over a regular 82-game season, his point total ends closer to 57, which aligns closer to his previous year. He finished with 18 goals and 31 assists for 49 points in 70 games. This was good enough to lead the injury-plagued team. Dubois was a -2 on a team heavily reliant on defense and solid goaltending all year, finishing third-best in GA in the season. While Dubois saw a reduction in points, his role was also reduced as Boone Jenner acted as the true number one center (Faceoffs taken + deployment + all situation usage).
Qualifiers + Playoffs
Since the 1979-1980 season, 16 teams have qualified for the playoffs, eight from each conference, and due to the global pandemic, the season stopped on March 12th, 2020. A return to play resumed, and a new playoff-style bracket was allowed for 12 teams to qualify for the playoffs, allowing those teams in a playoff hunt to play a qualifier five-game series. For the first time in forty years, teams that were marginal at best were allowed into the tournament, with a chance to surprise (I see you, Blackhawks)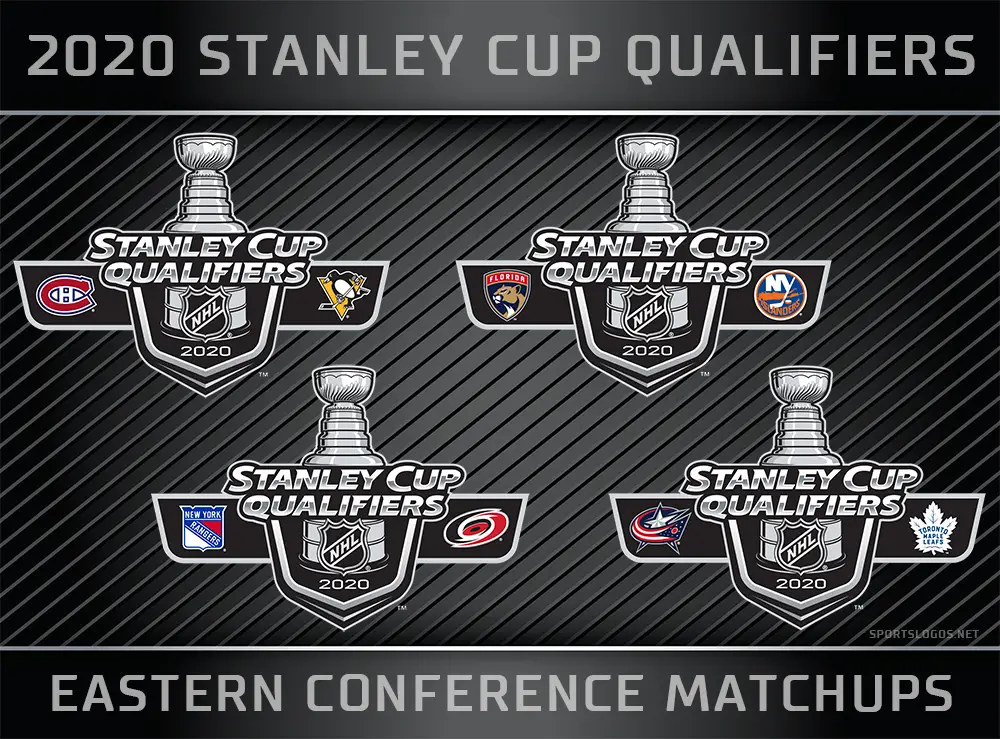 Pierre Luc Dubois had his signature playoffs to date, for the Blue Jackets were playing the up-and-coming Toronto Maple Leafs. The teams were complete opposites, with a stingy defensive juggernaut vs. a high-powered offense under rookie coach Sheldon Keefe. The Leafs had fired Stanley Cup-winning coach Mike Babcock in favor of Keefe.
This series went back and forth each game, with the series going the total distance. The two pivotal games were three and four, which both went overtime. Dubois had the best playoff game in his career in game three, where he took over the game and scored the game-winner in overtime to cap off his hat trick. Dubois was the most used forward for the Jackets in the series. He finished the series in 5 games with 3G and 1A, for 4PTS, in their preliminary round surprising victory.
The Rematch
"Then there is Pierre-Luc Dubois, Columbus' hero from Game 3 against Toronto and one of their most promising young players. He just turned 22 years old a little more than a month ago and is already blossoming into a top-line, two-way center. He is already a tank of a forward and is just now entering his prime years in the league," via NBC Sports on the matchup preview.
The Blue Jackets were set to play the Tampa Bay Lightning for the first time since their legendary sweep upset of the burgeoning dynasty. The defeat of Toronto was, in many ways, a huge test and an upset, but a rematch with Tampa Bay in a complete seven-game series would be too much for Dubois and the Blue Jackets.
Game one would be one of the legends, becoming the longest overtime game in NHL history; of course, grade 'A' chances were apparent, but the winning goal was a shot that went off Vladislav Gavrikov, injuring him, just for Brayden Point to put it in the back of the net. Dubois finished the game with 1g, 1a in almost 44 minutes of ice time. Dubois would finish the series with 1G and 5A in Tampa's five-game rout of Columbus.
John Tortorella exit interview 8/21/20:
Question: "Specifically, Pierre Luc Dubois, what did he show you in these playoffs, this was different for him. There's no hiding the fact that he's your number one center, Duchene is not here this year, it was him. He had to perform against the top, top guys. What did you see?"
Torts: "I thought he performed very well, uh yeah, I thought he played very well. I still think there's inconsistencies as far as things we have to continue to teach and for him to understand. I thought he played very well, he wanted the puck, I thought he was strong on the puck. He was our most consistent forward. It's not, you know, there's still a lot of things he can learn. What's he 21? He's still a very young man, and there's some things he has to learn to keep on growing. He has a chance to be one of the top players in the league if he just keeps going about his business the proper way."
2020-2021
Pierre Luc Dubois entered training camp without a new contract. General manager Jarmo Kekalainen was confident he would avoid Zack Werenski's contract situation a year prior. He got Dubois on a two-year contract for 5 million AAV.
What transpired after Dubois and the Blue Jackets front office and coaching staff following the signing, and probably prior, will be forever speculation. Dubois played five games as a Blue Jacket that year. Confirmed through Elliot Friedman at the time, Dubois said it stays between the two parties. Dubois requested a trade out of Columbus, and Jarmo found a great trade partner in Winnipeg.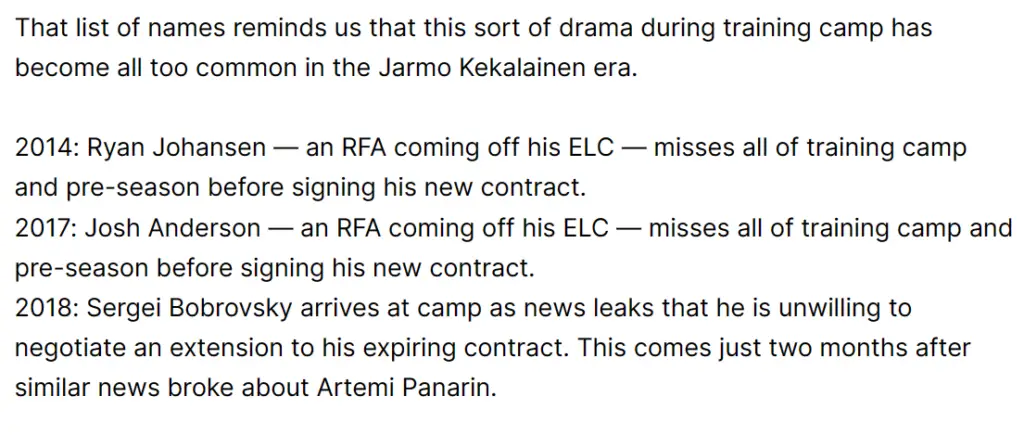 Dubois will never be able to avoid confrontations over what happened or avoid the hot video of his last shift in a Columbus uniform against Tampa Bay.
The Jets
After quarantining for two weeks and getting injured a couple of games into wearing a Jets sweater, Dubois never hit his full stride. He collected 20 points in 41 games. Fortunately for Dubois, the Jets made the playoffs and were locked into the Oilers for a first-round matchup. The young Oilers deployed Connor McDavid and Leon Draisaitl but were not yet the mega playoff powerhouses they are today.
Dubois played a top-six role in the playoffs but wasn't the same contributor he was in Columbus. He recorded three points in seven games, mostly playing second-line minutes. The Jets swept the Oilers and got swept in the playoffs by the eventual runner-up. This theme in Dubois's career would happen again (spoiler, but not really).
To Summarize
Pierre Luc Dubois was blossoming in Columbus and grew into a top-line center in the NHL with superstar potential. Coming off of the 2018-19 season, the team started to fall apart. They walked from their major trade deadline acquisition the year prior, superstar Artemi Panarin and a Vezina-winning goalie. Josh Anderson gets dealt for Max Domi (Anderson shakes hands with Dubois in round two of the playoff sweep). His initial, loaded squad brimming with talent and promise fails to break through. What had happened in the locker room, the front office, and the coaching office remains ambivalent. Everyone leaves Columbus, it is painfully clear.
It is clear that a young talent, rugged, front-of-the-net presence center, who was just at the age of 22, was looking for a change of scenery, and he got it. Flashes of greatness had been shown in Columbus, and now he had the opportunity to exfoliate further in Winnipeg.
Required Reading: