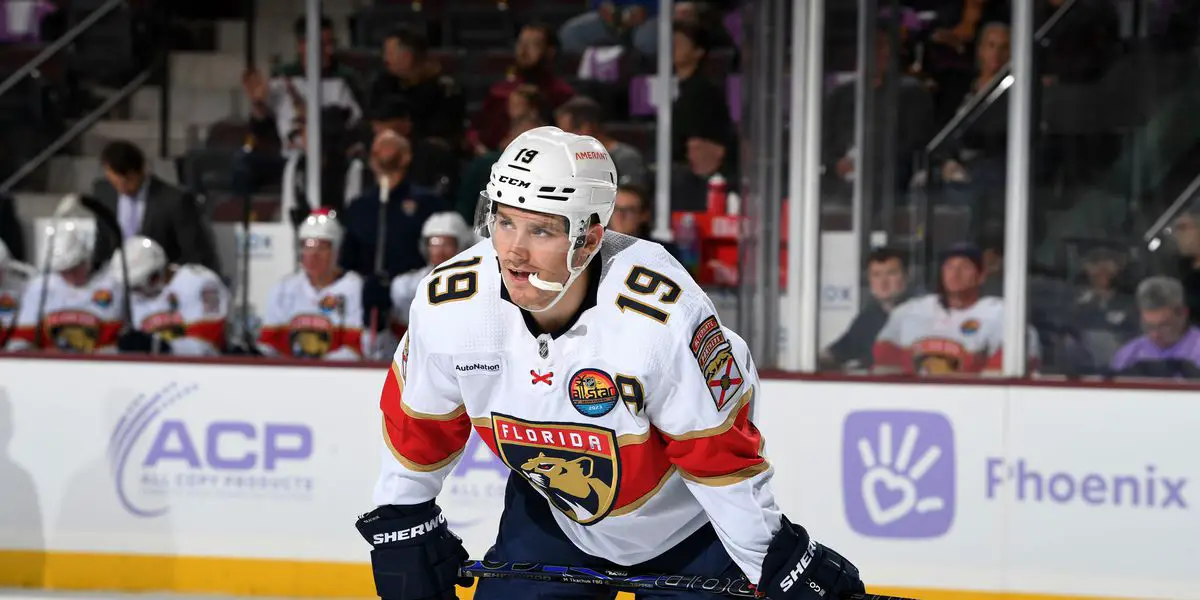 The Florida Panthers got what they wanted with a split in the first two games on the road at TD Garden in Boston. Momentum was in their favor, and the Bruins would be without their top two centers in Games 3 and 4. The opportunity was there for the Panthers to take control of the series in front of their home crowd.
Unfortunately for Florida, the Bruins frustrated the home team in both games and pulled off 4-2 and 6-2 wins on enemy ice. Enemy, of course, was the operative word, as every whistle led to a scrum or physical confrontation. The main culprit in all of the activity has been Panthers' forward Matthew Tkachuk, who tried to bait several Bruins into penalties with both his body and his mouth. Ultimately, Tkachuk went too far by cross-checking Bruins' forward Garnet Hathaway after the whistle at the end of the second period in Sunday's Game 4.
Tkachuk was fined by the NHL the maximum amount for such a violation and will have to pay the league $5,000 but did avoid a suspension. This is the maximum amount allowed under the collective bargaining agreement. Tkachuk also got into a confrontation with Bruins' goalie Linus Ullmark with about four minutes remaining in Game 4, resulting in a minor penalty for Tkachuk and a misconduct penalty for Ullmark.
Tkachuk scored in each of the two home games, but the team has not been able to create much offense in 5-on-5 play in the series. The Panthers will look to stave off elimination on Wednesday night in Game 5 in Boston.
Season 2. Episode 38. Special Guest Terrence Wallin
–
Bruins Benders Podcast
Maine Mariners Coach Terrence Wallin makes a return visit to recap the season. Should the Bruins make room for Tyler Bertuzzi? Will the Bruins move some core pieces? I guess there is more time for golf and more!