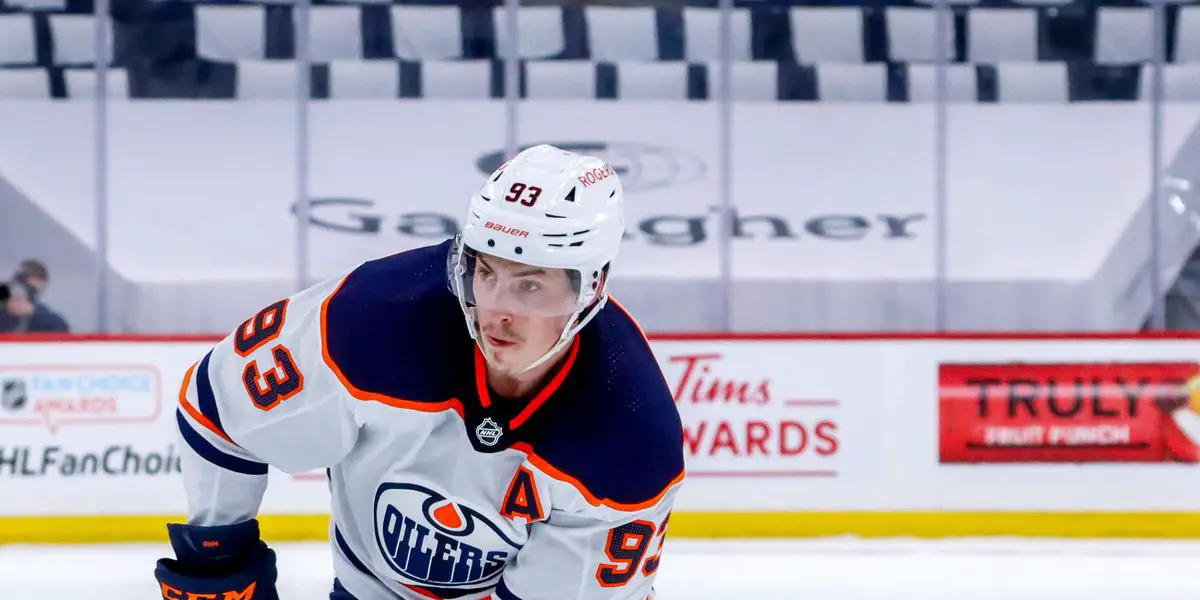 When people talk about the Oilers, there's a pretty high chance that they're talking about 1) McDavid, 2) Draisaitl, or 3) McDavid and Draisaitl, and for a good reason as (and stop me if you've heard this before) both are having stellar seasons. Especially the new guys, like Hyman, who is one goal away from setting the record for having the highest-scoring season in the first year with a team they signed with in free agency. Or Cody Ceci, who has been a much-needed revelation for the Oilers defensively this season, even Nurse has seen a considerable step up in his own zone. All these players are having strong seasons, yet one is not being talked about as much as he should be, and that player is Ryan Nugent-Hopkins.
While his scoring has been lackluster, RNH has provided the Oilers with elite play on special teams while being a solid two-way forward 5v5. This season has seen some ups and downs for Nugent-Hopkins, with some negatives seeing another coach come and go, the aforementioned scoring woes, and injuries, but let's not forget about the positives. Since signing a new contract, Nugent-Hopkins has 44 points in 52 games, going 10-34-44. While the powerplay inflates the numbers, the Nuge has given the Oilers solid play 5v5, too, as he's been able to drive a much-needed 3rd line for Edmonton. Lastly, the Oilers have a dynamic duo on the PK, those two players being Nugent-Hopkins and Zach Hyman, as they've been a thorn in the side of teams when they're on the ice.
A Lot of Everything
Through two paragraphs, we've talked about how Nugent-Hopkins: Kills penalties, is a vital part of the powerplay, has given the Oilers a solid 3rd line and solid two-way play 5v5… and it doesn't entirely end there. Something that Nuge has done for a very long time is play legitimately everywhere in the top nine. This season alone, he's spent a fair amount of time on the 1st, 2nd, and 3rd line for Edmonton. Much of that is thanks to his ability to play both Left Wing and Centre.
Need some depth? Throw him in as the 3rd line center. Draisaitl or McDavid hurt? Back in the top six, he goes. Everywhere he goes, he keeps up with the game; that is a big part of his game that doesn't get talked about near enough.
Even though Edmonton media hasn't talked much about RNH, his teammates have been very vocal about his play in the past. Just this season, Zack Kassian was asked about Nugent-Hopkins on the 3rd line, to this, he said: "Nuge is so smart, (he) reads the play, he's always in the right position… with Nuge, he seems to always be open and in a good position to get him the puck.". A funny part about this is that this isn't' the first time Kassian has spoken in a positive light about Nugent-Hopkins. In October of this season, Kassian had this to say: "He does everything right, he's so versatile. He plays center, he plays wing, he kills penalties, he's on the powerplay. Guys like that don't come around too often… I don't think Nuge gets enough credit for not only what he does on the ice but off the ice as well. He's a helluva player, but he's a great human being, great person, and Edmonton is really lucky to have had him for as long as they have, that's for sure."
Infinite Patience
While Nugent-Hopkins has done some great things this season, the flaws are still there too. He needs to step it up offensively, 5v5, specifically in the goal-scoring section; ten goals at this point in the season just isn't good enough. While there is still time left in the season, one can only hope it improves, and the bounces go his way.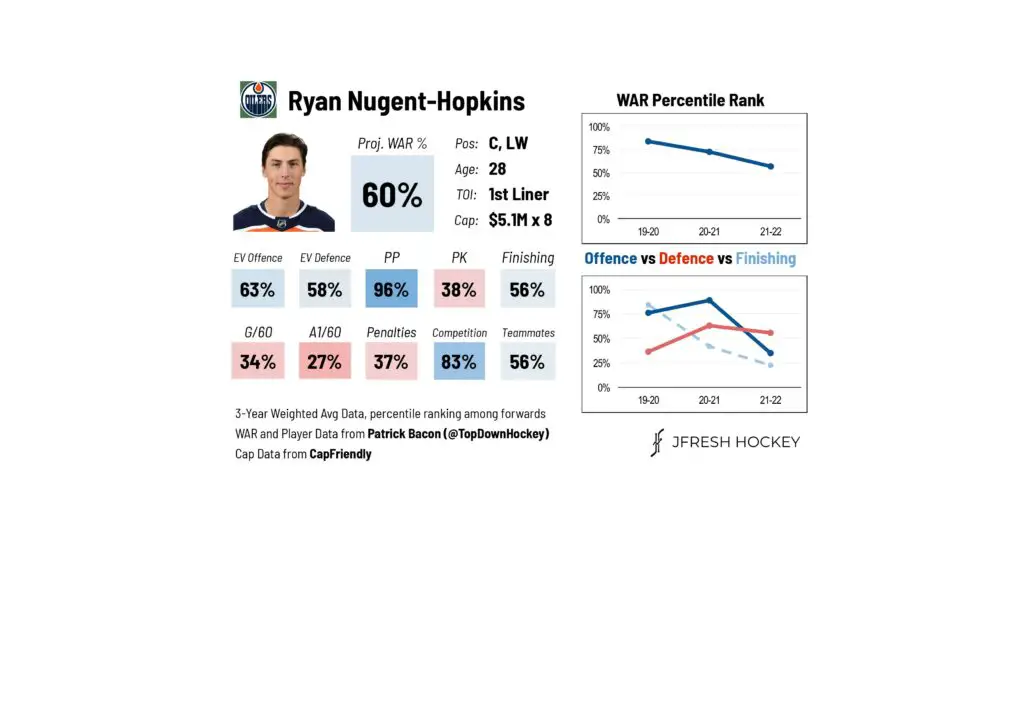 Coming off a fresh new eight-year deal, it's hard to look at this season and say it's been a disappointment. While it's pretty tough to talk about the Oilers without talking about McDavid or Draisaitl, Nugent-Hopkins should hopefully get some recognition. What he's given Edmonton this season has gone under the radar and been a crucial part of the Oiler's success, especially since returning from injury. Just like his horse's name, Nugent-Hopkins has given Edmonton infinite patience. Let's hope this play pays off sooner rather than later in the goal-scoring department for RNH.