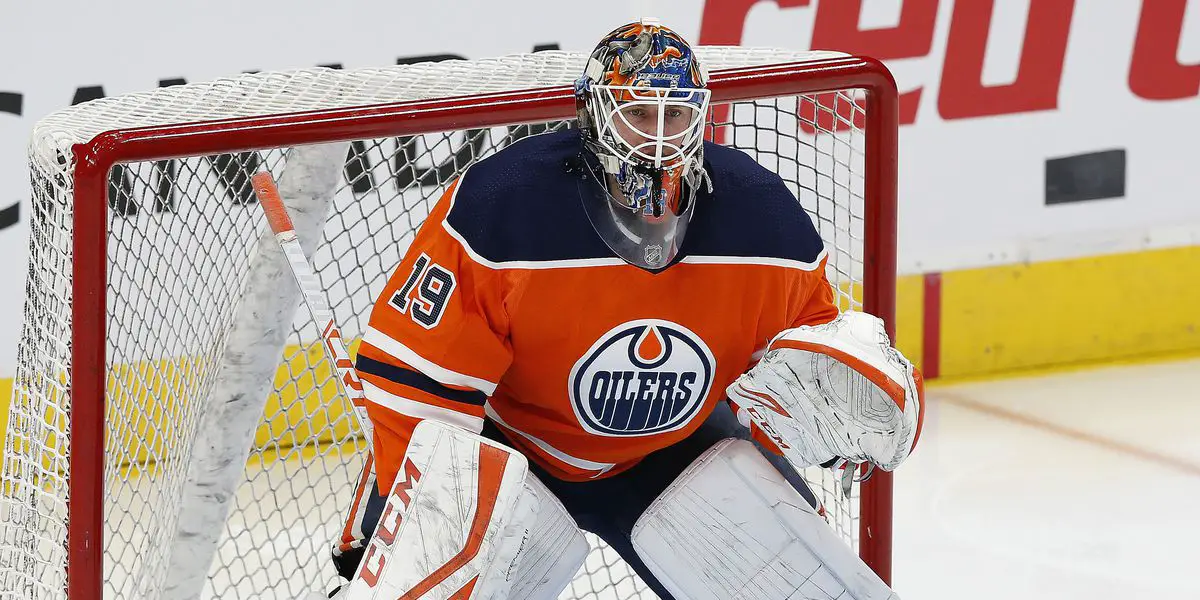 This summer, Ken Holland decided to go back to the same goaltending duo of Mikko Koskinen and Mike Smith that has been between the pipes the past two seasons. Many have questioned whether or not the 40-year-old Mike Smith could be relied upon to be the starting goalie on a deep playoff run even though he had a solid .923 Sv% last season, which was 7th best in the NHL. Skeptics have also questioned whether or not Koskinen could be an effective 1B option after a disastrous 2021 campaign that saw his Sv% plummet from .917 the previous season to .899. His goals saved above expected (GSAx) also sunk to -10.2, which was the 14th worst of all goalies that appeared in at least 1 NHL game last year. Has this tandem done enough through the first nine games to change people's minds? Let's take a closer look.
Is Goaltending a Strength or Weakness for the Oilers?
One important factor with Koskinen that may have contributed to his play dropping off in 2020-21 was the off-ice struggles. Due to the severity of the COVID-19 pandemic, Koskinen could not see his family the entire season, saying that "sometimes it felt pretty lonely when I was sitting in my house. My family was like … I don't know how many miles away. But that's not an excuse. I wasn't the only guy here by myself. You can't change that, and now it's a new year and hopefully, everything will be good." Fatigue may have also been a factor, as Mike Smith had injury issues during the season's first month. Due to the organization's lack of confidence in young goalie Stuart Skinner at the time, Koskinen was far overworked. Mikko has bounced back thus far in 2021-22, going 6-1 in his first seven decisions posting a .934 Sv% and 4.0 GSAx that ranks him 9th in the league. Success at the NHL level isn't entirely out of nowhere for Koskinen. His 2019-20 season was quite strong as he posted a 2.77 GAA and a .917 Sv%. This was overshadowed by a tough series in the bubble against Chicago, where the whole team played poorly. He has been a decent goaltender for large stretches of his Oilers tenure, and now with many of the off-ice distractions gone, he has come out better than ever. While Koskinen still occasionally lets in a soft goal and isn't even in the same universe as Smith when it comes to handling the puck, he has still been a crucial part of the Oilers' hot start. It wouldn't surprise me at all if he finished the season as the starting goaltender given his success thus far. However, Mike Smith will have his share of opportunities when he returns from a lower-body injury that has kept him out six consecutive games. Smith went 2-0 in his first two decisions with a .920 Sv%, looking every bit as solid as he did last year. Those who questioned this duo's capability of being a strong one coming into the season are slowly being won over.
The Other Options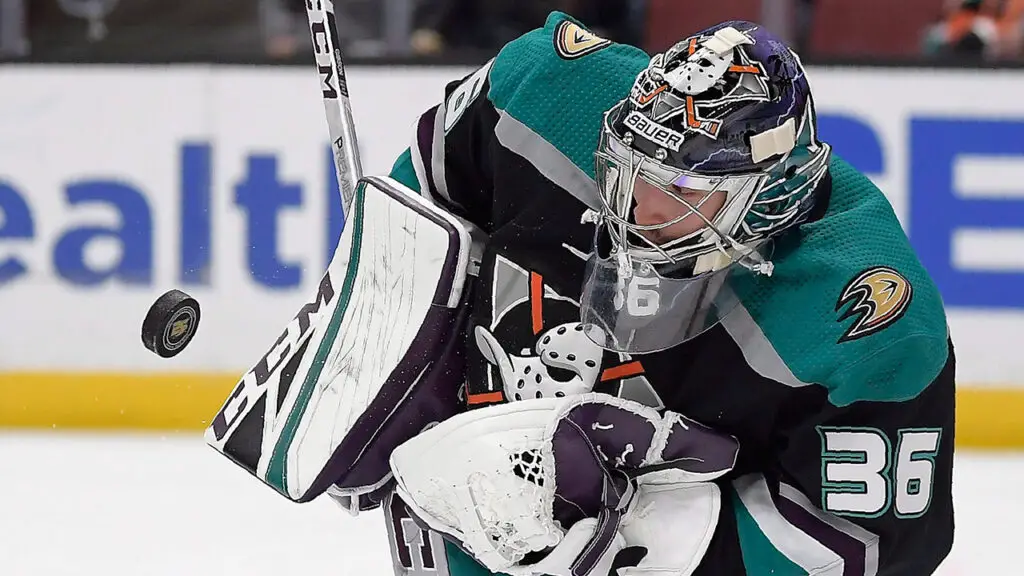 So what if the Oilers were willing to entertain a goalie upgrade despite everything I just mentioned? What would the other options be? Joonas Korpisalo, Anton Khudobin, and John Gibson have been the top 3 names I've seen being floated around, and frankly, I wouldn't even entertain trading for any of them. Korpisalo and Khudobin had rough seasons last year, just like Koskinen, but neither has shown signs of bouncing back, with their GSAx still in the negatives. Gibson is the only goaltender that would be remotely interesting in this scenario and yet he had a much lower GSAx than Smith last season with a less than impressive -7.4 to go with a .903 Sv%. While it's true that Gibson has played better than the numbers would have you believe (playing for the Anaheim Ducks doesn't exactly make it easy for a goaltender to put up good numbers), the high price that Gibson would command on the trade market would be far too risky when he may not move the needle much at all. Jonathan Willis of the Athletic speculated the price could be as high as Koskinen, Yamamoto, a prospect and a first round pick. Keeping the Smith-Koskinen duo together this year and trying to shore up other areas of the lineup instead is a much safer bet.