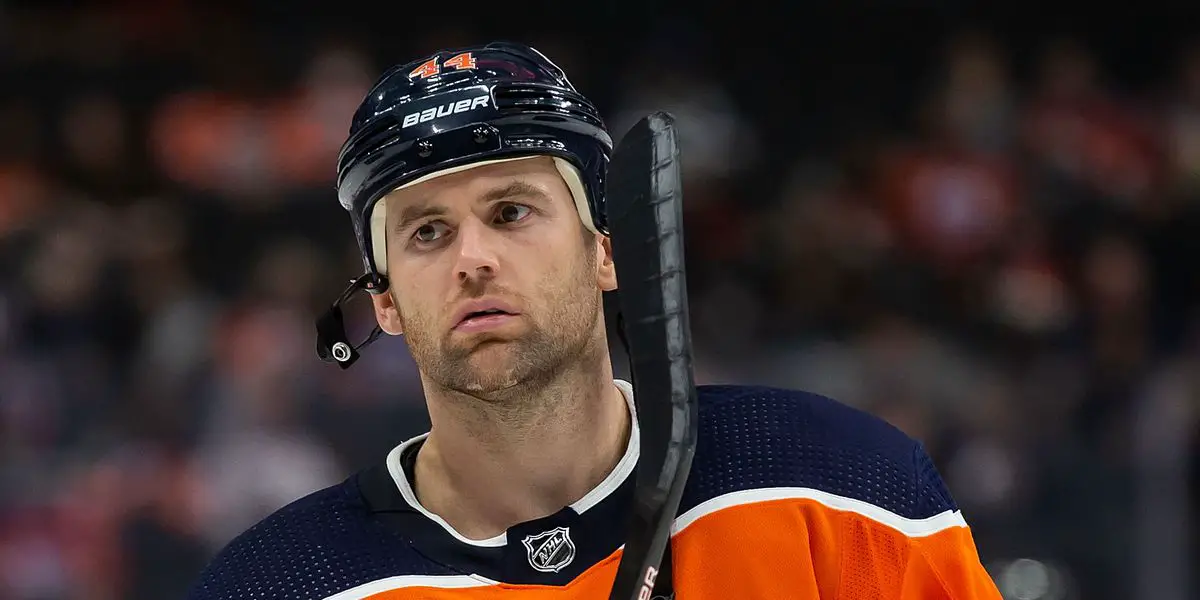 With arguably the two best players in the NHL on their team and a talented top six, the Oilers have a great template to build a championship team around. The top six is so lethal that all the Oilers need is a half-decent bottom six to have arguably the top forward group in the league. Unfortunately, during the McDavid era, neither the former nor the current management group has cracked the code to build a deep hockey team. Ken Holland attempted to address the issue this off-season by signing Derek Ryan, Brendan Perlini, Colton Sceviour, and trading Ethan Bear for Warren Foegele. Let's take a look at how this new-look bottom six has fared.

Those who were convinced that Holland had finally fixed the problem this off-season may be surprised to learn that the 2021-22 edition of the bottom six is actually by far the worst in terms of goal differential in the McDavid and Draisaitl era. The new additions that looked good on paper have severely underperformed.
The New Guys
Derek Ryan was coming off three consecutive seasons in Calgary, with a high faceoff percentage and positive goal differential. His career-low Goals For Percentage (GF%) coming into this year was 46.93%, but this year, he has been outscored 16-3 for a staggeringly poor 15.79%. Turnovers in the neutral zone and poor positioning in his own zone have plagued Ryan's season, which is a new development for a usually reliable bottom-six guy. His Expected Goals For isn't nearly as poor as the actual numbers, so he will likely pull those numbers up a little bit, but it has been a significant struggle. Warren Foegele has been a decent forechecking forward, but he has had trouble finishing, and he has not had good results when paired with Ryan. Foegele and McLeod have been a worthy duo at times this year, so if I were in Dave Tippett's position, that would be my go-to centreman for the 3rd line. Colton Sceviour has been a reliable penalty-killing forward and low-event defensive player but hasn't scored. Finally, Brendan Perlini, who started the pre-season scorching hot, didn't record a single point this season before being put on waivers on Tuesday. The new guys in the bottom six have combined for a grand total of 3 goals through 23 games.
The Returnees
The results from the returning bottom six players have not been much better than the new guys. Zack Kassian had a hot stretch in the first four games, where he recorded five points. Since then, he's only scored four points, three of which were when he was on a line with Connor McDavid rather than in the bottom six. On top of this, he has had major defensive issues in his game. So far, Ryan McLeod has been a solid bottom-six player with a strong two-way game resulting in the only even on-ice goal share on the entire group of depth forwards with 5 GF and 5 GA. While I have liked his game, McLeod has the same problem as everyone else in this bottom 6: he doesn't put the puck in the net very often, with 3 goals on the season. Tyler Benson has played with a strong work ethic, I believe, however it has not resulted in any points, and he has taken several baffling penalties. Finally, that brings us to the duo of Kyle Turris and Devin Shore. These two have posted some of the lowest possession numbers in recent memory, with Corsi and Fenwick For %'s each far below 40%. The Oilers have been almost doubled in shots and outscored badly when these two are on the ice.
How Far Off is This Group?
In the salary cap era (2006-present), the 8th seeded LA Kings are the only team that has won the Stanley Cup with a five-on-five goal differential in the negatives during the regular season. Every other team has had a GF% of at least 52% at even strength. The Oilers currently sit at 47.06%. The top 6 has a solid 39 goals for and 28 against, and McDavid, Draisaitl, and Hyman alone have accounted for over half of the team's goals this season. The bottom six has undone all of that by getting outscored 26-9 through 23 games. For the Oilers to get that GF% up to 53% (a goal share more typical of a Stanley Cup Champion), they would need the bottom six forwards to get their GF% up to around 42%. The photo above demonstrates the Oilers haven't done that since 2016-17 and are currently nowhere near that mark for this season.
What Needs To Change?
It isn't easy to come up with a solution for this bottom-six. Otherwise, it would have been fixed years ago. One theory could be explained by a stat called PDO. This metric attempts to estimate "puck luck" by combining on-ice shooting percentage with on-ice save percentage. The Oilers' bottom six has long had a low shooting percentage and save percentage, which some would interpret as unlucky. However, chronically bad PDO ratings are not usually a sign of bad luck but a sign of poor finishing ability. The Oilers need a guy that can score goals without McDavid and Draisaitl's help. Foegele was a decent add, but he has historically had trouble finishing his chances, so it's no wonder why he hasn't been the answer; He needs a goal scorer on his line. Another theory would be that coaching is part of the problem. Even when the Oilers add reliable bottom-six players like Foegele and Ryan, they don't produce results in Edmonton. Is Tippett incapable of putting together a bottom-six that can contribute night in and night out? I'm not sure. There are still some line combinations that Tippett hasn't tried yet such as sliding Ryan Nugent-Hopkins into the 3rd line centre position to spread out the offensive talent. Whatever the case may be, this current group has underperformed to the point where I don't believe there is much hope of a Stanley Cup in Edmonton until it is addressed. Ken Holland can only hope that Tippett can find the formula to spread out the scoring, or that his most recent two first-round picks Dylan Holloway and Xavier Bougault can translate their offense into the NHL and provide the bottom 6 with genuine goal scorers in the near future. If neither of these scenarios pan out soon he will have to make substantial additions through trade and free agency, which has been a rarity in this organization for quite some time.