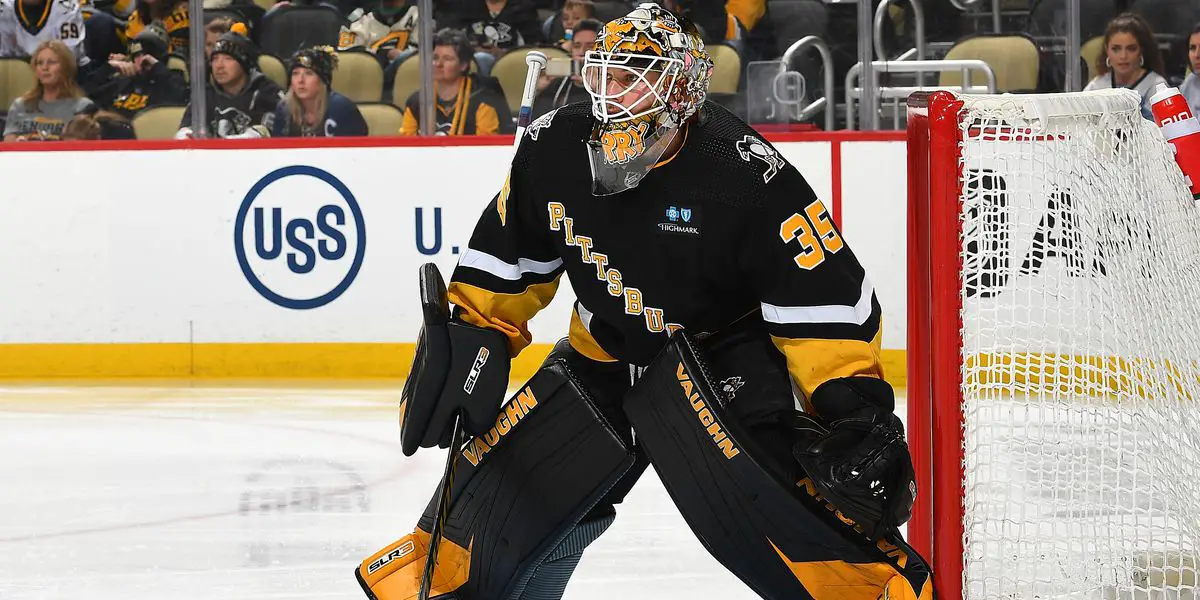 Things are tight right now in the Eastern Conference, and every point is crucial.
This is why teams need to start playing well and doing so consistently, so they are in a playoff spot come April. It will be an easy task for some teams, while for others, it will take extra work.
It appears that it is going to be the latter when it comes to the Pittsburgh Penguins. As of this writing (Saturday, January 14), the Penguins find themselves on the outside looking in on a Stanley Cup playoff spot as they sit one point behind the New York Islanders for the second wild-card spot with a 21-15-6 record for 48 points.
The Penguins are 2-6-2 in their last ten games and are playing some of their worst hockey. While there is no doubt that team head coach Mike Sullivan and the team's leadership group will do everything they can to get their team back on the right track, they need one player to get healthy and return to the lineup as soon as possible.
That player would be starting goaltender Tristan Jarry. Jarry, 27, was placed on injured reserve on Wednesday, January 11 due to a lower-body injury he sustained during the Winter Classic back on January 2.
Prior to getting hurt, Jarry was in the middle of having another great season for the Penguins. He was 15-5-0-4 with a 2.75 goals-against average, a .918 save percentage, and one shutout.
When Jarry is in goal, the Penguins win. They play with more confidence, they get big saves, and they can take more risks offensively because they know that Jarry will come up with a big save when they need it the most.
Secondly, Jarry is consistent. Jarry puts up good numbers, helps get his team into the playoffs, and, more importantly, wins a lot of games, as he has 108 career wins in 184 games.
Jarry is also a two-time All-Star. He was selected during the 2019-20 season and was chosen again last season for being one of the league's top goaltenders at the midway point both seasons.
Right now, the Penguins do not have a goaltender like Jarry backstopping them. Instead, the team has had to rely on backup Casey DeSmith and journeyman Dustin Tokarski.
DeSmith is 5-8-0-2 with a 3.17 goals-against average, and a .904 save percentage, while Tokarski is 1-1 with a 2.67 goals-against average, and a .915 save percentage. These two goaltenders, though doing the best that they can, cannot play at the same level that Jarry does.
The latest on Jarry is that he skated before his team took the ice for practice back on January 10. After the skate, Sullivan told reporters that he was not too worried about Jarry returning to action sooner rather than later.
"He did well. He obviously will not play tonight. From a status standpoint, I'm going to say he's day-to-day. In saying that, I don't think (his return) is imminent. But it's not longer-term."
In the end, not having Jarry hurts the Penguins. This team needs him to get healthy and back in the net so they can get back to winning hockey games and focus on solidifying a playoff spot come April.
The boys are back after a long break but have plenty to talk about as the playoffs are in full swing. We go series by series, looking at how teams have fared so far and who will come out on top. Thanks for listening! Please rate and review our show on your favorite listening platform. Check out our partner's website at www.insidetherink.com for all your latest hockey news.