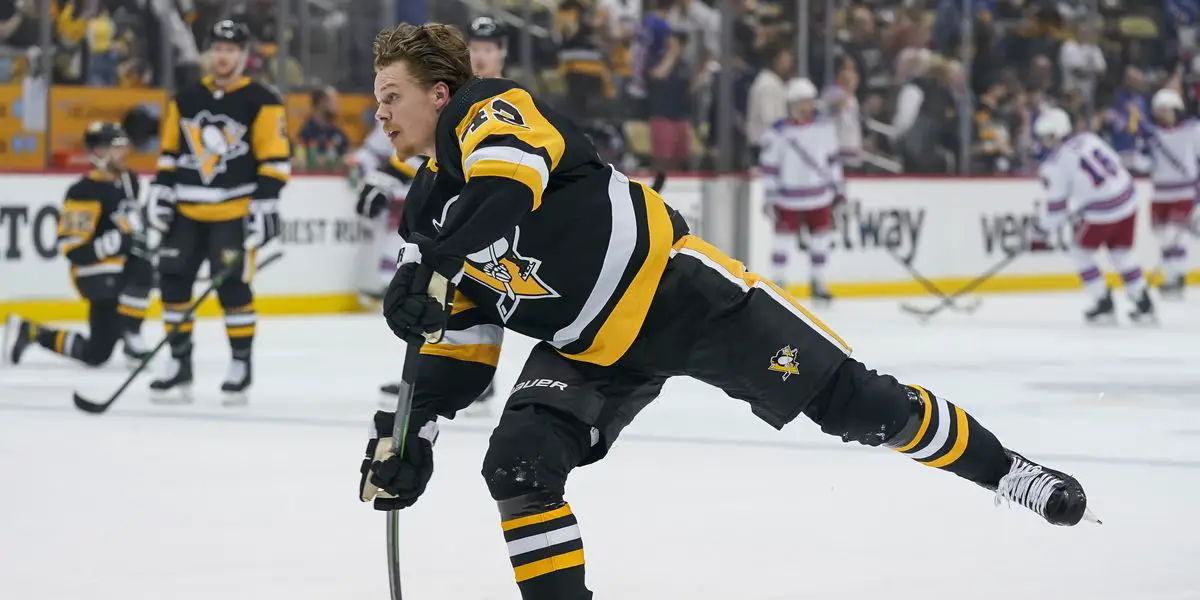 This afternoon the Pittsburgh Penguins have finally made a move, placing forward Kasperi Kapanen on waivers. The 26-year-old winger is coming off signing a two-year extension last summer that carries an annual value of 3,200,000. The deal was concerning as soon as it was signed, and it surely hasn't played out the way Penguins General Manager Ron Hextall expected it would.
This move shouldn't come as a surprise after last night's 7-2 brutal loss to the Edmonton Oilers. It was such an embarrassing loss on home ice that it forced the Penguins' management to at least do something. It's been a harsh season for the Pittsburgh Penguins, but enough is enough. If this team has any drive left to make the postseason, these kinds of moves need to happen, like right now. 
The 26-year-old winger was originally drafted by the Pittsburgh Penguins in 2014, going twenty-second overall. Not too long after being drafted as a Penguins prospect, Kapanen was then traded to the Toronto Maple Leafs in July 2015. Kasperi Kapanen was originally part of the package Pittsburgh sent to Toronto in return for Phil Kessel. However, Kasperi Kapanen was then traded back to the Pittsburgh Penguins in 2020. 
After his time with the blue and white, it was an exciting addition for the Pittsburgh Penguins. Kasperi Kapanen developed into a full-time National Hockey League player who brought electric speed and some finishing. The 26-year-old looked like he would've been a nice fit in the Penguins' top-six but never really held the spot long-term. After a productive first season with the Penguins in the 2020-2021 season, it all went downhill from there, leading to the 26-year-old being placed on waivers today. 
So far this season, Kasperi Kapanen has had a really tough time contributing both offensively and defensively. Kasperi Kapanen has only recorded an assist through his last ten games, moving his regular-season total to seven goals, thirteen assists for twenty points in forty-three games. The 26-year-old winger would be a nice reclamation project to almost any roster, but his $3,200,000 cap hit might not make that possible. 
Kasperi Kapanen is a highly skilled player who's still relatively young. Likely, the Pittsburgh Penguins winger sticks around. The modern cap era has forced teams to spend very carefully. Surely if Kasperi Kapanen does get claimed, it would be by a team looking to add salary and some term. If a rebuilding team did come along, I wouldn't be surprised. However, the financials with this move make it seem unrealistic. 
Thanks for reading; for more hockey content, follow me on Twitter at ITD_Anselmo!
The boys are back after a long break but have plenty to talk about as the playoffs are in full swing. We go series by series, looking at how teams have fared so far and who will come out on top. Thanks for listening! Please rate and review our show on your favorite listening platform. Check out our partner's website at www.insidetherink.com for all your latest hockey news.