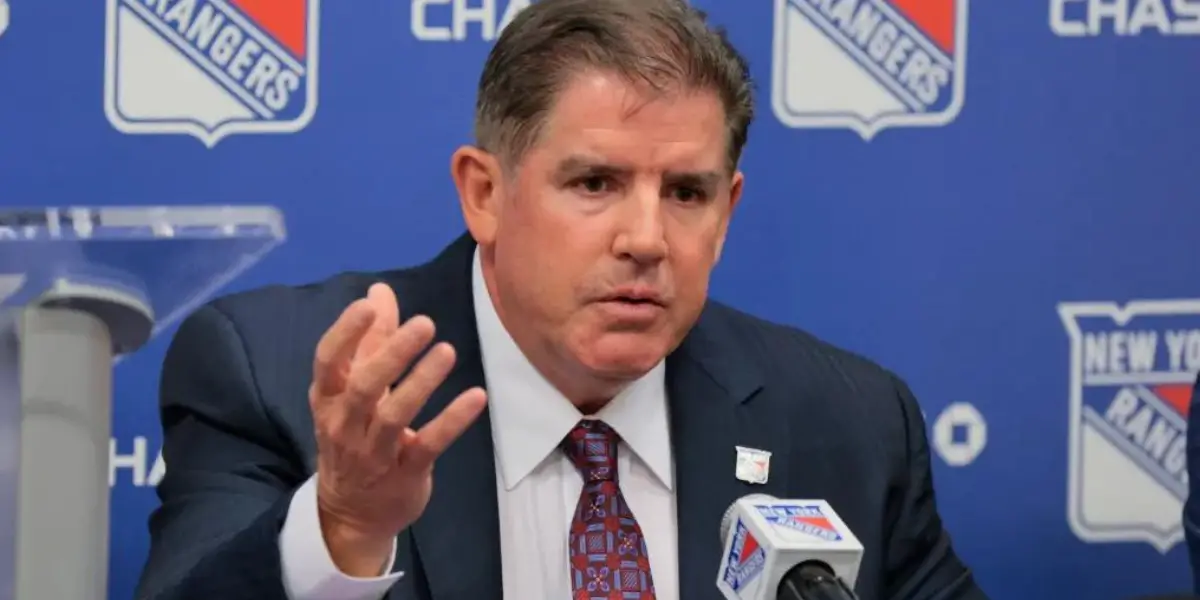 The Metropolitan Division is going to be one to be reckoned with this upcoming season.
The Carolina Hurricanes, last year's division winners, are always a great team, even though they have struggled in the Stanley Cup playoffs. They are strong at all three positions and have one of the best coaches in the league in Rod Brind'Amour.
The New Jersey Devils are in prime position to surpass the Hurricanes this season. They have a high-flying offense that generates a lot of scoring opportunities, plays with a lot of speed, and causes fits for teams that are slow to get to loose pucks.
The Pittsburgh Penguins now have last season's Norris Trophy-winning defenseman, Erik Karlsson. Yes, the Penguins are an older bunch. Still, with Karlsson joining the likes of Sidney Crosby, Evgeni Malkin, Kris Letang, Jake Guentzel, and a healthy goaltender in Tristan Jarry, they should certainly be better than they were last season when they missed the Stanley Cup playoffs for the first time since the 2006-07 season.
Let's now turn our attention to the New York Rangers. After coming within one win of going to the Stanley Cup Final in the 2021-22 season, the Blueshirts lost to the Devils in seven games in the first round last season.
The team's offense went missing at inopportune times, their big players did not show up when needed, and they did not adapt their play to match what the Devils were throwing at them. Some of that was due to poor coaching from former Rangers' bench boss Gerard Gallant, but most of the fault should have been directed at the players.
This season, both Rangers' general manager Chris Drury and new bench boss Peter Laviolette have promised a much different hockey club. For starters, both preached that they would play with more "compete."
Laviolette appears to be very big on this. He wants his team to play hard every night and not take any nights off because when it comes to the playoffs, he believes that a team cannot just flip a switch and play their best hockey.
For the Rangers, this means that they will not be able to afford long stretches of inconsistent play. While the team finished with over 100 points last season, they could have been better if they had not had lapses of play at certain points in the season.
Both Drury and Laviolette said that Alexis Lafreniere, who may start the season at right wing, will have a chance to be an important contributor this season. For that to happen, he needs to be given a chance to play in the top six.
This is a big season for Lafreniere, 21. He has yet to find solid footing in the league, and while his play somewhat improved in his second and third seasons, he is not playing like the first overall pick that he was taken with in the 2020 NHL Entry Draft.
The same consideration that Lafreniere is being given will also have to be given to Kaapo Kakko. Now in his fifth season, Kakko needs to step up his game in a big way to show that he was worth taking second overall in the 2019 NHL Entry Draft because, so far, he has been far too inconsistent.
Laviolette also said in his opening press conference with reporters back on September 20 that he is open to adjusting and changing things so that he can get a different look at things. This is something that Gallant did not do much of last season, and it ended up hurting the Blueshirts in the long run.
The new bench boss brings a fresh perspective to the Blueshirts, one that has a winning pedigree. He won a Cup with the Hurricanes in 2006 and took both the Philadelphia Flyers (2010) and Nashville Predators to the Final.
Everyone in and around the organization is saying the right things, as they should. This is a new season and a fresh start for everyone.
With that said, it is put up or shut up time for this team. The Rangers believe they have the roster to accomplish big things this season and that winning the Cup is not out of the realm of possibility.
Now they just have to go out and do it, which is easier said than done.
In this weeks episode it's good all vibes with the Rangers being first in the NHL. We discuss Mika, Trouba, the NHL and more.Thanks for listening! Please rate and review our show on your favorite listening platform. Check out our partner's website at www.insidetherink.com for all your latest hockey news.