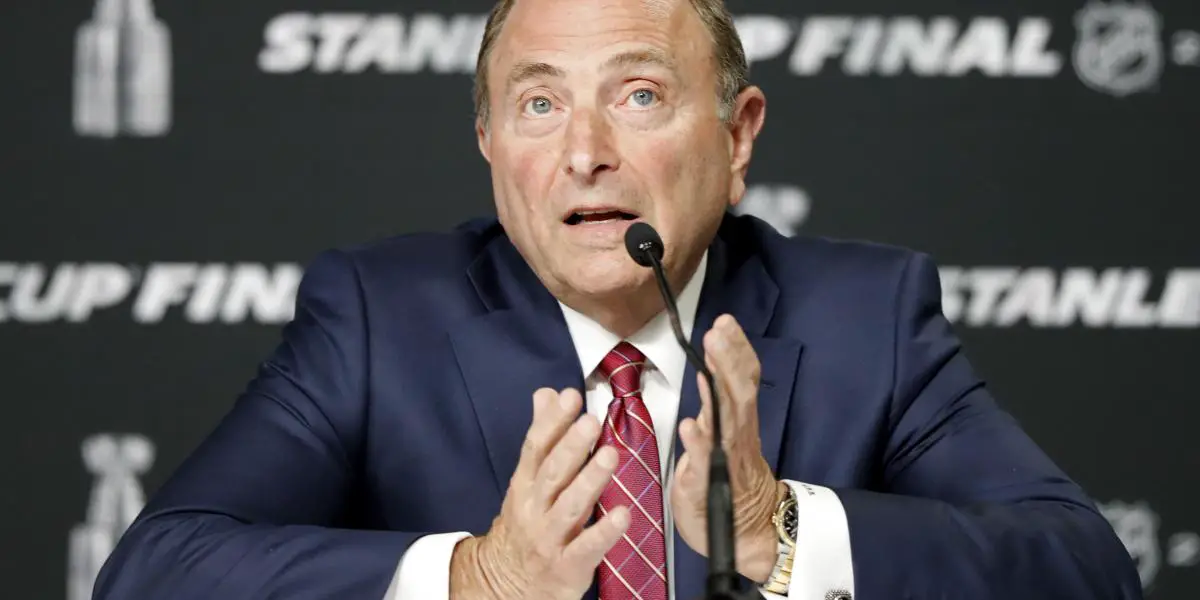 The existence of the Arizona Coyotes is an interesting and frustrating one all at the same time. Even with the franchise not proving they can stay in one city, NHL commissioner Gary Bettman is still set on the NHL being a part of Arizona.
The good news is they will finally be getting that new arena in Tempe they've been hoping for. Tuesday evening, the Tempe City Council unanimously voted to go ahead with the Coyotes' plans to build an arena/entertainment district in the city. Bettman ensured it would happen by already promising a 30-year non-relocation agreement with the team.
According to NHL Watcher on Twitter, Sportsnet's Elliotte Friedman recently shared the real reason why Bettman is "all-in" on the Coyotes.
Friedman on why Bettman fights to keep the #Yotes in Arizona: "I will tell you why he is fighting, two of the highest revenue teams in the league now are Vegas & Seattle, and I think he sits there and says, if we could ever get this sorted out, why can't Arizona be the same way?"
It makes complete sense; Bettman's job is to be a businessman and grow the NHL. The first step in growing a team is securing them a brand new arena, and hopefully, this new one in Tempe will help. Anything at this point will be better than where the Coyotes are currently playing their games, as they are playing out of a college rink that holds about 5,000 fans and is named Mullet Arena.
With the Coyotes set to go nowhere, they will now have to figure out how to build a competitive team. They are projected to have another high pick in what will be a stacked 2023 draft class with the hopes of landing future superstar Connor Bedard. If all goes well, there may be a future of hockey in the State of Arizona.
The boys are back after a long break but have plenty to talk about as the playoffs are in full swing. We go series by series, looking at how teams have fared so far and who will come out on top. Thanks for listening! Please rate and review our show on your favorite listening platform. Check out our partner's website at www.insidetherink.com for all your latest hockey news.