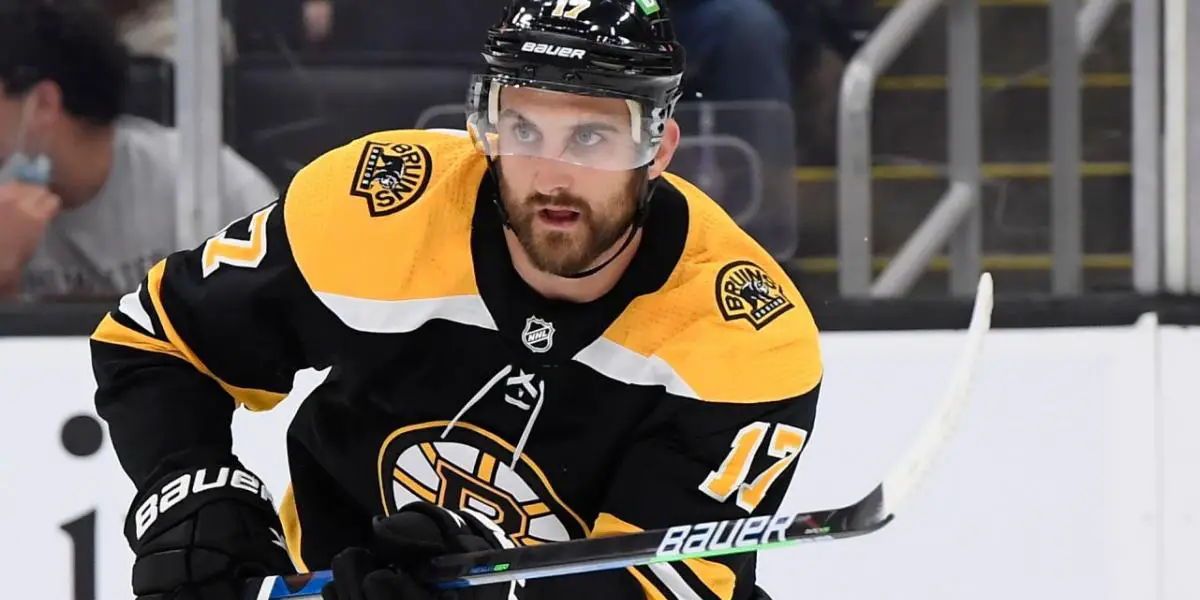 The Boston Bruins have turned a page, it seems, and have been the best team in the league all season. Although they have yet to play 20 games, a record of 14-2-0 to start the year is pretty darn good. With contributions from nearly every forward and defenseman and a record-setting 8-0-0 start for Ullmark, The B's look to be in pretty good shape. One of the biggest question marks was the status of Nick Foligno. A lot was said about his lack of production last year, but he has taken a step in the right direction so far.

Nick has been a stand-out player in the past half-dozen games and is producing at a much higher rate than last season already. He has three goals and seven points in 16 games, which is only 6 points behind his total last year. His health has been the biggest factor in his resurgence this year. He was pretty banged up in his first 64 games as a Bruin, but it seems like he was finally healthy coming into this season.
He has played most of his games on the third line but, by far, has been their most effective forward in the bottom six. He already has more goals than last year and looks much more consistent thus far. He is in the final year of his 2-year $7.6M contract, and if he ends up sticking around after this year, his cap hit should be much more manageable. Nick's contract has looked like a bad signing since day one, but it seems like he was signed for more than just point totals.
Foligno is a very popular guy in the locker room, and it seems like the guys absolutely love him. He won't score you 30 goals or be on the first powerplay, but he gives the Bruins another vet in the room that can mentor the younger guys. It's hard to calculate how much that is worth in cap space, but Nick seems like a really good guy who is beloved by his teammates. I'm not usually one for point projections, but if he keeps it up, he is projected to score 38 points.
Coach Montgomery has also been a big fan of Nicks this year and, after their win against the Rangers, was quoted as saying, "I thought Nick Foligno was our best forward for the first 30 minutes, so I just wanted to get him more Ice time. I reward players for playing the right way."
I know he will never be worth that $3.8M cap hit, but he has finally found his role. A hard-nosed power forward who will battle in front of the net and pot you ten goals a year is something the Bruins bottom six has desperately needed over the last few seasons. If Nick can continue his recent success and stay healthy, I see no reason he couldn't put up ten goals and 25 points this year. If you have watched any amount of B's games this year, you will have noticed that he looks like an entirely different player this season. Let's hope he can maintain his health and continue to be the grinder the Bruins need.
Season 2. Episode 38. Special Guest Terrence Wallin
–
Bruins Benders Podcast
Maine Mariners Coach Terrence Wallin makes a return visit to recap the season. Should the Bruins make room for Tyler Bertuzzi? Will the Bruins move some core pieces? I guess there is more time for golf and more!