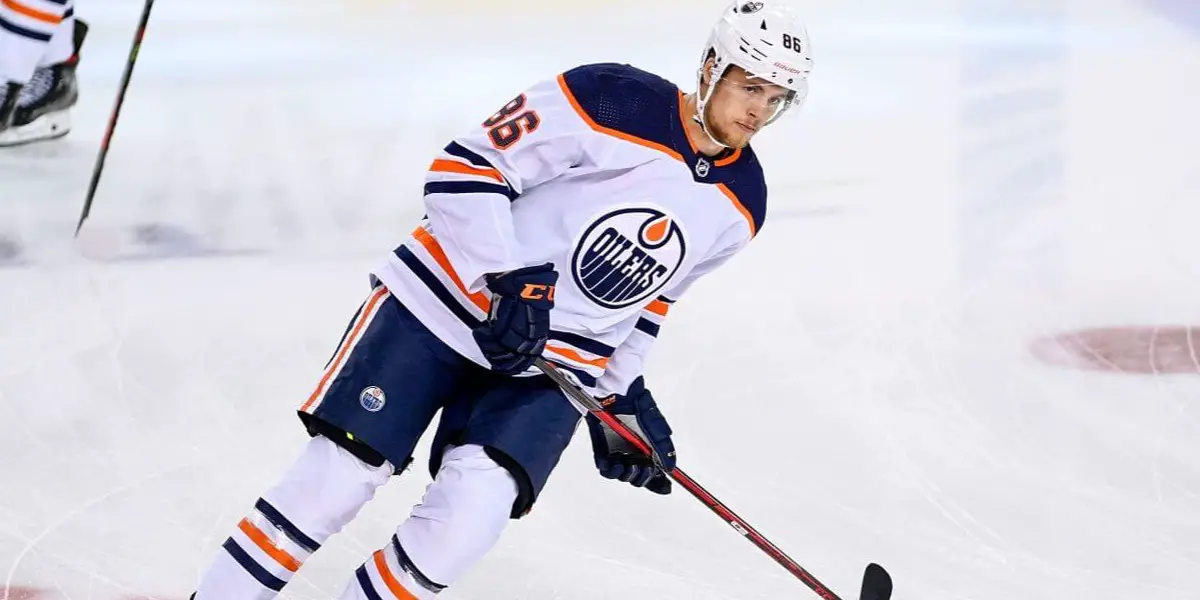 "Patience has an expiration date." That was a quote from Jay Woodcroft after his team's 5-2 loss against the Seattle Kraken on Tuesday night. It's also been the general consensus on Oilers Twitter even before it was said outside of a screen. It can be referencing players on the team that need to help contribute secondary scoring, or it could be Ken Holland needing to make a move that can significantly raise his team's Stanley Cup aspirations. The coach called a timeout and looked the most animated anyone had ever seen after Seattle erased a 2-0 advantage for Edmonton. That energy didn't help, as the aforementioned final score indicates. Then they beat the Islanders 4-2 after holding a players-only meeting. We saw much of the same on Saturday night, except it finished in OT. Edmonton is now 1-5-1 in their last seven home games, and four of their six losses came after they'd blown two goal leads. That excessive inconsistency should not be the identity of a team viewed as a contender before the season started. Opposing teams should be afraid to play against them at Rogers Place, but that's not the case right now. With all the games in this new week of hockey being against division rivals and five of the remaining nine games this month being against teams way out of the playoff picture, patience does indeed have an expiration date. It's been rumored Nashville is open to trading Mattias Ekholm and that the Oilers should show interest. Cap hit and term aside; he'd be my second preferred trade target after Jakob Chychrun. But I'm also admittedly wondering why the Predators would move one of their top 2 defensemen when they're just three points out of a playoff spot. That would feel more like an off-season move to me. This seems irrelevant, though, as Elliotte Friedman stated on Hockey Night In Canada last night that Holland wants more time to see what Philip Broberg (the likely piece in any defenseman trade) can do before the trade deadline.
I hold no ill will towards Broberg. I'm happy he was okay after getting a puck in the face. But Holland has always been a very patient GM, perhaps too patient. The want and need to make improvements through a big trade is stymied by him preparing to die on the hill that the 21-year-old Broberg could be as good as Chychrun or Ekholm within a couple of years. Is that possible? Sure, anything is. It's just hard to wait a couple of years when the team you're running has a window to try and win. Then again, Holland didn't like to make coaching changes midseason before last year and look what resulted after that. So here's to hoping that he has a change of heart again this year by addressing a blue line that's being overplayed. This week's opponents are…
Monday, January 9th at 8:30 pm VS Los Angeles Kings
The second meeting with LA kicks off the four game road trip. The Kings look like a better version of Seattle, as they're finding ways to win without superb goaltending. Jonathan Quick is no longer as quick as he used to be, and Cal Peterson is their equivalent of Jack Campbell. But 30-year-old depth goalie Phoenix Copley has come to their rescue, having played 12 games for them and sporting a 10-2 record. If the wins keep piling up, he'll remain their go-to guy, and why not?
Wednesday, January 11th at 8:30 pm VS Anaheim Ducks
The first meeting between these teams saw Edmonton get goalied by 22-year-old Lukas Dostal when potting 49 shots on net. It was also just Anaheim's fourth regulation win of the season, being 30th in the overall standings. The tank for Bedard is strong in this one, but playing to the level of an opponent is just another mental weakness of Edmonton's.
Friday, January 13th at 8:30 pm VS San Jose Sharks
Erik Karlsson decided to age ten years younger this season, leading all defensemen in points with 54. You'd think that he should absolutely be a lock to win his third Norris trophy. But most of the time, the awards base their winners on team success. The lack thereof may cost him votes. There were rumblings last month that people in the Oilers organization wanted to inquire about trading for Karlsson. That idea only lasted about a week and died down pretty quickly.
Saturday, January 14th at 10 pm VS Vegas Golden Knights
Just as the 24-year-old Stuart Skinner has been saving Edmonton's season between the pipes, the 25-year-old Logan Thompson has had the same career projectile with ten more career games and four more this season. I may be dreaming in technicolor here, but if these two keep up their solid play until game 82, may we see two goaltenders as Calder trophy nominees?
The boys are back after a long break but have plenty to talk about as the playoffs are in full swing. We go series by series, looking at how teams have fared so far and who will come out on top. Thanks for listening! Please rate and review our show on your favorite listening platform. Check out our partner's website at www.insidetherink.com for all your latest hockey news.