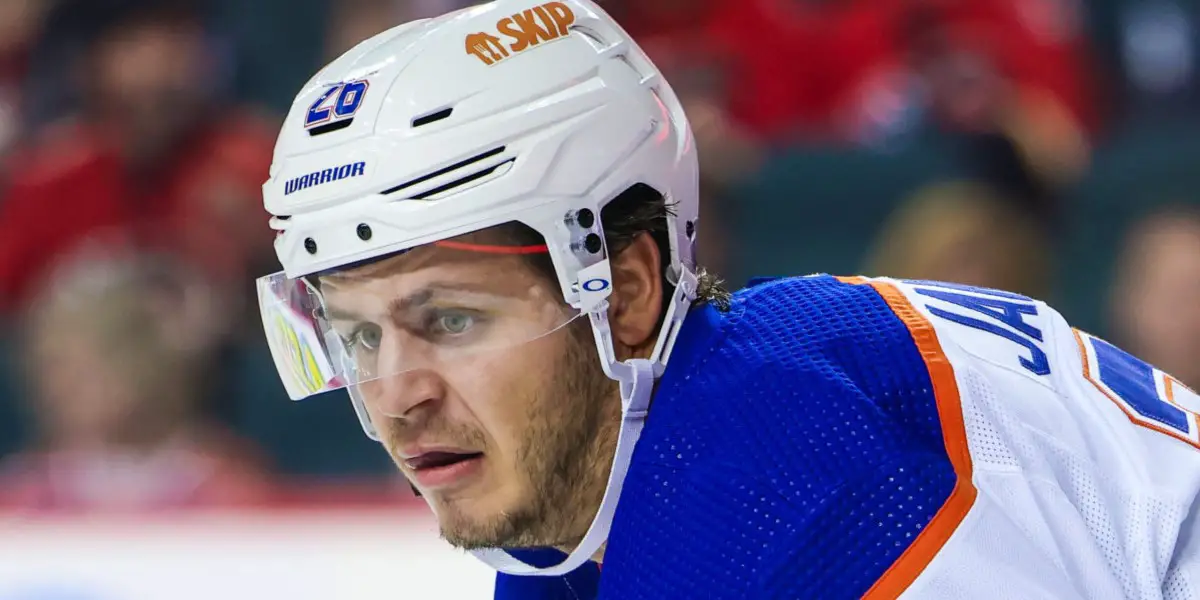 As an Oilers fan who lives in Toronto, it feels nice to move on from a week of hockey that had me staying up until 1am or 1:30am four nights out of seven. Edmonton comes back to Rogers Place for a two-game homestand, having won three straight games. The LA game aside, it was a pretty good road trip to build on, especially for Jack Campbell. Stuart Skinner had to fly back to Edmonton after playing the Kings for the birth of his child. Campbell was in net for the three wins, including the back-to-back with San Jose and Vegas. He still needs to get on a real hot streak to have his stats trend upwards, but his play to start the new year is a step up from how he looked in November and December.
Janmark/RNH/Kostin needs to stay as the team's third line, providing the bottom six consistency they've been lacking. As much as we've harped on wanting a big trade to bring in immediate help, Philip Broberg has made for a great pairing partner with Evan Bouchard on defense. And Dylan Holloway has looked pretty good with McDavid on his line, scoring a goal in his first game with 97. Most of us would still rather sacrifice a younger, developing player for a more proven one, but give credit where it's due; the kids are alright. What's more impressive is they'd bent against Vegas, but didn't break. They took a two-goal lead on three occasions and held on, as opposed to when they'd blow such a lead and lose. It's only one week, but a good week. You need to build on good weeks.
There is talk that Evander Kane might be coming back this week. When asked about it, Ken Holland gave him a two-week timeline, and he's supposed to meet with his doctor as I type this. Former referee Tim Peel, who broke the news of Kane's first deal with Edmonton last year, tweeted that Kane could come back as early as Tuesday night. Even though Kane looks game-ready in practice runs, I hope it's not a situation where he's rushed back into the lineup, making his past injury worse. But if he says he's fine, all should be well. This week's opponents are…
Tuesday, January 17th at 9 pm VS Seattle Kraken
The third meeting between these teams. The second-year NHL team currently has eight straight wins. It may or may not be nine straight wins because they're also playing today. As much as it absolutely shocks me to see the Kraken keep winning games, it's also a lesson for Edmonton that it's not always the most skilled team that wins consistently. Work hard, play as an entire 20-man group, and don't take shifts/games off. Perhaps we should no longer take expansion teams lightly.
Thursday, January 19th at 9 pm VS Tampa Bay Lightning
With the news of Kane possibly coming back this week, how interesting would it be if his return was against the team the Oilers played against when the injury happened. Accidents happen; of course, there's no intent. But you can't help but have that on the back of your mind. Beyond that, how nice would it sound for Edmonton's recent upwards trend to go 2-0 against a team that's had three straight Stanley Cup Final appearances?
Saturday, January 21st at 10 pm VS Vancouver Canucks
They are ending the week with a one-game road trip. Edmonton came back from a multi-goal deficit to beat Vancouver in their first meeting, then Vancouver came back from a multi-goal deficit to beat Edmonton in the second meeting. That might be the Canucks' season in a nutshell. For a team that kept blowing leads when the season started, Vancouver is now tied for the second-most third-period comebacks. That may be the most "up and down like a toilet seat" thing to happen outside of Edmonton. No matter who you play against, games are never over until they are over.
The boys are back after a long break but have plenty to talk about as the playoffs are in full swing. We go series by series, looking at how teams have fared so far and who will come out on top. Thanks for listening! Please rate and review our show on your favorite listening platform. Check out our partner's website at www.insidetherink.com for all your latest hockey news.