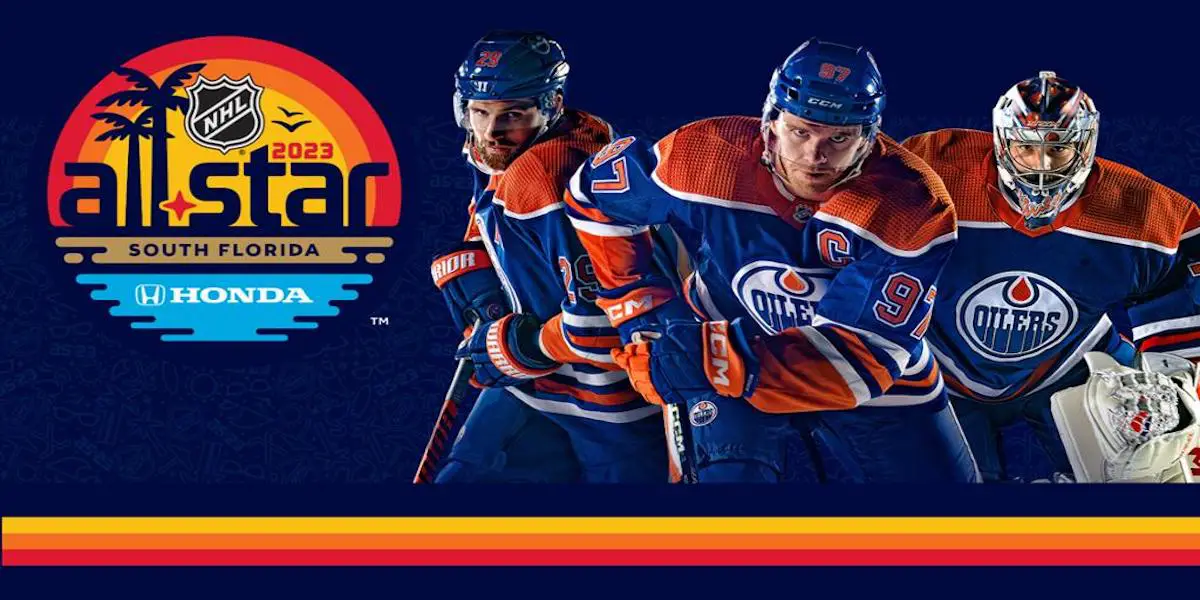 I hope my fellow Oilers fans had a nice week just to get away from the never-ending emotional rollercoaster that is our hockey team. The All-Stars had their fun, and now we can go back to the real hockey business. Edmonton is currently holding onto the second Wild Card spot in the Western Conference, three points behind Seattle and LA for one of first or second place in the Pacific Division and two points behind a slumping Vegas squad for third place. The games need to be played and have their outcomes on the ice, but I'm fully confident that the team can get on a roll and challenge for the division title.
For one, as I mentioned in Week 16, the schedule could not be any kinder to Edmonton with the bottom feeders they play in these next couple of weeks. All they have to do is show up on time and commit to a full 60 minutes like they have against contending teams, and they should earn an easy two points nearly every night. But they can't go into games thinking they're already owed the Ws. They should play to earn them the competitive way. Even on nights where they don't win, OT losses will become more valuable from here on out, like the one they got against Columbus. Another sign of optimism is Connor McDavid and Leon Draisaitl, as massively productive as they already are, always going supernova when they inch closer to the end of the regular season. Stop me if you've heard this before, but McDavid continues to have another season where he reaches new heights. With 92 points in just 50 games, he's on the same pace as what he would've ended the 2021 season with if they played 82 games instead of 56 in the Canadian Bubble Division. 105 points in 56 games that year was astounding, don't get me wrong. But that was also just a tad elevated by playing the same six teams five or more times each. In my view, this season is more impressive for him because he's doing it against teams he doesn't see regularly. He doesn't have the same familiarity with opponents as he did in 2021. Edmonton's secondary scoring has also improved since last season, so neither he nor Draisaitl will burn out over the need to score every goal for the team. They can keep doing their thing, knowing their 18 teammates can still contribute their fair share.
In other news, there has been talk of Edmonton being interested in Nick Bjugstad from Arizona. He has 21 points in 50 games played this year. His point total would lead all bottom six Oilers, and he'd come at a very cheap $900k. If Ken Holland doesn't add a defenseman at the trade deadline, it wouldn't be the worst idea to add more depth in the 3rd and 4th lines. While I've always wanted this team to keep Nugent-Hopkins on the third line, a trade like this would give RNH more freedom to stay in the top six and add to the career year he's on pace for. This week's opponents are…
Tuesday, February 7th at 5:30 pm VS Detroit Red Wings
Despite their current position in the standings, GM Steve Yzerman had a pretty good offseason in the summer of 2022. The issue with his team is that there in what I'd say is the best division in the league. Even the non-playoff teams in the Atlantic are stacked with talent. But Detroit's goaltending has not been there. Ville Husso, last summer's big goalie target in free agency, has just an average of .901 SV% in his first season as a Red Wing. He's looking the same as Jack Campbell in that regard but will look to bounce back in the second half of the year to help his new team further. Also, watch for last season's Calder trophy winner, the 21-year-old defenseman Moritz Seider. He's on pace for close to the same production as last season and can feed a team with a respectable forward group.
Thursday, February 9th at 7 pm VS Philadelphia Flyers
As much as we love Stuart Skinner, and as superb as the recent All-Star has been, we sometimes need to remind ourselves just how hard it is to develop the most important position in this sport. It is an extremely rare and almost nonexistent idea to have a goalie make your NHL roster before the age of 22 or 23. Carter Hart experienced young goaltender predicaments with a .877 SV% in the 2021 bubble season but rebounded in the last two seasons.-
Saturday, February 11th at 10:30 am VS Ottawa Senators
While most people may've had higher expectations for this team, and I stress again not to just think about the standings heading into this game, they're still not that far out of a playoff spot if they can get themselves on a massive roll. Unfortunately, just like Detroit, they're in the league's strongest division, no matter how much talent they have. They can't only worry about the top three Atlantic teams, the others in the Atlantic that aren't in a playoff spot have just as much skill and are just as tough to beat.
Sunday, February 12th at 10 am VS Montreal Canadiens
The second and last meeting between these teams in what apparently had to become a tradition with them on Super Bowl Sunday every year. In my most recent article, I referenced Evander Kane scoring the opening goal for Edmonton when the Oilers struggled to have good starts last season (and still struggle with that on occasion this year). The Habs suffered a massive blow this month, losing Cole Caufield to injury for the remainder of the season. One Star brightly shining in their rough season is 26-year-old goaltender Sam Montembeault, a top 10 goalie in the Goals Saved Above Expected stat. He's trying his hardest to keep Connor Bedard away from the province of Quebec.
Episode 54 is here and the boys break down the Bruins adding Tyler Bertuzzi, Taylor Hall and Nick Foligno Injury updates, and Pastrnaks contract extension. Followed up with a tour around the NHL and breaking down the MOUNTAIN of trades that happened since last episode.DraftKings Sportsbook – Boston's hometown Sportsbook will be LIVE – soon – right here in Massachusetts! Bet local on all your favorite sports from the comfort of your own home with DraftKings. To celebrate, ALL new customers will receive up to TWO HUNDRED DOLLARS in BONUS bets when you sign up for DraftKings Sportsbook using code insidetherink! Soon you'll be able to bet local on money lines, spreads, props, and more with one of America's top-rated Sportsbooks – DraftKings Sportsbook!  Download the DraftKings Sportsbook app and sign up with code ITR to get up to TWO HUNDRED DOLLARS in BONUS bets to use once mobile sports betting hits Massachusetts. That's code insidetherink only at DraftKings Sportsbook.  If you or a loved one is experiencing problems with gambling, call (800) 327-5050 or visit (https://helplinema.org/) to speak with a trained specialist free and confidentially twenty four seven. 21+. Physically present in MA. Eligibility restrictions apply. Subject to regulatory licensing requirements. Eligibility and deposit restrictions apply. Opt in required. Bonus issued as free bets. Terms at draftkings.com/ma.