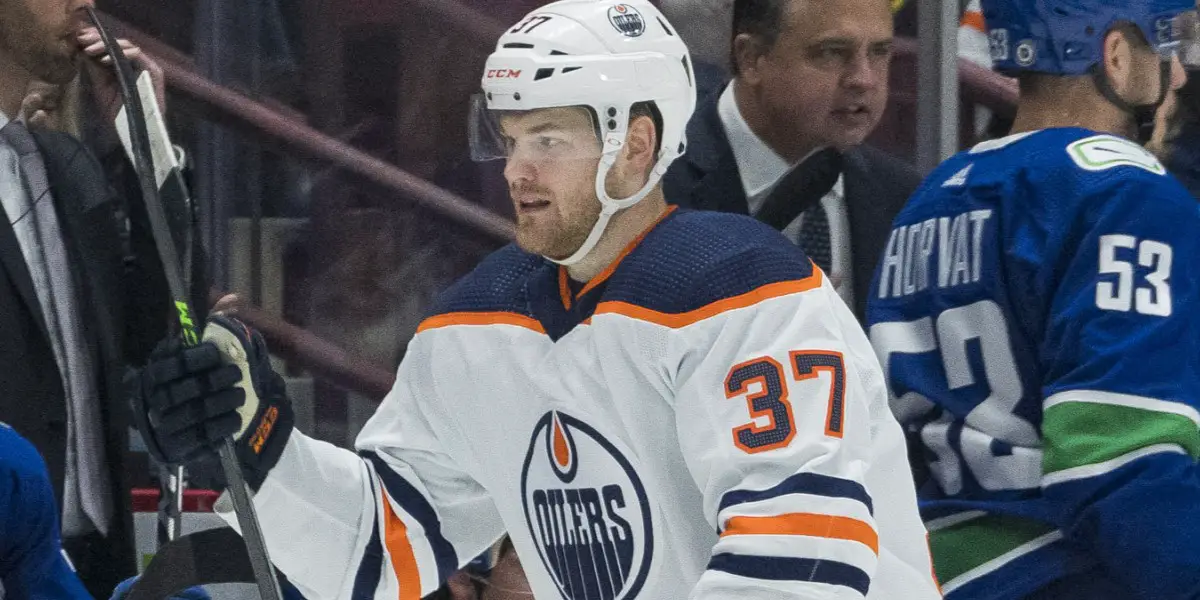 Lots of hype from some of Edmonton's hockey media regarding trades. That hype ultimately led to nothing. Erik Karlsson was just about the only thing Oilers fans could talk about. After it'd been reported that McDavid and Draisaitl went to Ken Holland and stated that they wanted him to get a puck-moving defenseman, Holland made an offer for Karlsson, but the Sharks rejected it. One would have to think that a player of this caliber would cost Edmonton Evan Bouchard or Philip Broberg. Holland would probably lean toward moving Bouchard first since he wouldn't be as attached to a player he didn't draft. But just like the first time we heard about the Oilers talking about Karlsson, the talks have started dying down. This doesn't mean they can't still try to get Karlsson. It's just a complicated contract to trade. In more complicated news, insider Chris Johnston reported that the Oilers have also considered extending Jesse Puljujarvi. Perhaps they're doing that before trading him so the team receiving him won't give away assets for nothing. That has to be the only reason. I'm always on the pro-JP side, but it'd be an odd move to keep a player who looks like he wants a fresh start and would benefit more from that. The last few days have been more proof that it's almost useless to pump up talks of deals until they happen. We armchair GMs can only have so much fun with situations we're never a part of. There was also some excitement when Jacob Chychrun was a healthy scratch for "trade reasons." It looked like he'd been traded to the Kings, but Chychrun is still a Coyote. And with Holland always being on the more patient side of the Gm's role, the waiting will drive fans crazier than they were already feeling. This week's opponents are…
Tuesday, February 21st at 7 pm VS Philadelphia Flyers
The first meeting against this team was one of Edmonton's more recent examples of playing to the level of their opponents. The positive to take out of it is that the Oilers still got a loser point out of it. And they have been getting more of those lately as opposed to in the first half of the season. But of course, getting the second point is preferable.
Thursday, February 23rd at 5 pm VS Pittsburgh Penguins
Just as Connor and Leon find themselves in a tight race to go for the top 3 spots in their division, Sid and Geno find themselves in a tight race to stay in a Wild Card spot. And also, just like Edmonton, consistency has not been their best friend throughout the past month. Crosby and Malkin will look to be game-breakers at this time for their group, the same way we look for McDavid and Draisaitl to carry their group.
Saturday, February 25th at 10:30 am VS Columbus Blue Jackets
In Edmonton's first meeting with this team, I hardly noticed Vladislav Gavrikov. He was a player that the Oilers were rumored to be interested in, but nothing about him stood out to me that made me say, "This is exactly what we need." At the same time, hardly noticing a player can sometimes be a good thing depending on plays and the game's timing. But with word of the Oilers wanting more of a puck mover and Gavrikov reportedly not wanting to re-sign with a Canadian team, this game should definitely be the last time we see him this season.
The boys are back after a long break but have plenty to talk about as the playoffs are in full swing. We go series by series, looking at how teams have fared so far and who will come out on top. Thanks for listening! Please rate and review our show on your favorite listening platform. Check out our partner's website at www.insidetherink.com for all your latest hockey news.