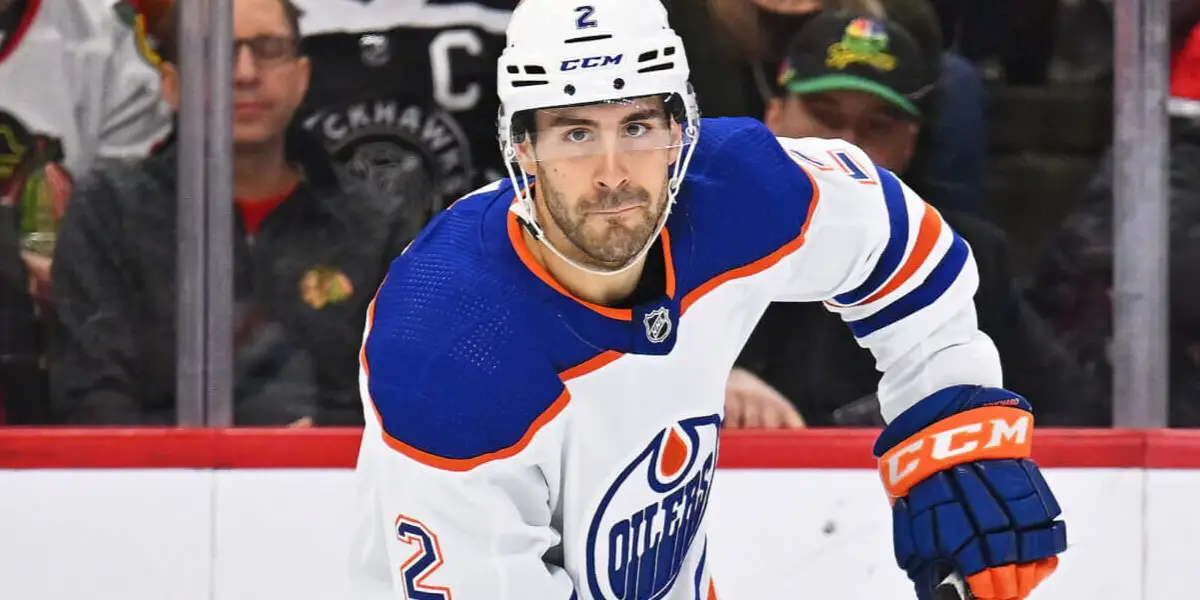 Except for Saturday's loss, this past week looked like a statement week for the Oilers. They held their own against the Bruins, the best team in the East. That night's physical element made the Mattias Ekholm trade a perfect fit. Then, against the Maple Leafs and the first of that back-to-back against the Jets, they took big leads but did not let them fade as they'd done on previous occasions. Congrats to Nick Bjugstad, as his first Oiler game was also the 600th game in his NHL career. And he added his first goal as an Oiler to those milestones. Ken Holland did his job. Now, it's up to the players and coaching staff for the remainder of the regular season to take responsibility for their game-by-game approach and not succumb to old habits. Evan Bouchard looked good being given the PP1 role after the departure of Tyson Barrie. Oilers fans have wanted to see that for three years, and we're finally seeing it.
During the Hockey Night In Canada intermission, Elliotte Friedman stated that Edmonton made a legitimate offer to the Sharks for Timo Meier before he was eventually traded to the Devils. Ken Holland and Co. were going to attempt a deal and then worry about the salary cap in the summer. Wasn't it Erik Karlsson that they tried to get out of San Jose? While I don't think a Meier deal was the right fit for this team anyway, you've got to give them props for at least trying to be bold. The idea of being more aggressive than acquiring Ekholm is a tad surprising, I admit. For all the paranoid and hyperbolic criticisms that Holland has gotten daily since becoming the Oilers GM, it's only fair that he's also given credit when it's due. I can't entirely agree with all of his moves, and he can sometimes come across as too patient. But having inquired about Meier and almost acquiring Jakob Chychrun shows that he's not just sitting on his hands every day. We should teach ourselves not to overreact so often and just let him work. Holland is perfectly aware of the expectations for this franchise, but it's not like we're still living in the Decade Of Darkness. The Edmonton Oilers are a good hockey team when they show up. They're not perfect, but they're good. This week's opponents are…
Monday, March 6th at 5 pm VS Buffalo Sabres
The St. Louis Blues must not have expected Tage Thompson to become this good when they traded him for Ryan O'Reilly in the 2019 season. But that deal, St. Louis' Cup win, and O'Reilly's Playoff MVP performance are reminders of the sacrifices you need to risk making when you have a window to win. Buffalo has been a nice surprise this season. I know the Hart trophy should've just been mailed to Connor McDavid a month ago. But If the Sabres end their record-holding Playoff drought in mid-April, Thompson will at least deserve some votes.
Thursday, March 9th at 5:30 pm VS Boston Bruins
When I mentioned Winnipeg having the second-best PK in last week's article, I forgot to mention Boston having the best PK. Whoops. Despite McDavid reaching 50 goals in that game, they could not get it done on the man advantage. But surely, breaking through the Jets' strong PK last week is a positive sign to bring into this second meeting with the Big Bad Bruins. The Oilers faced the (so-called) backup goalie, Jeremy Swayman, first. Are they getting the 2023 Vezina winner next?
Saturday, March 11th at 5 pm VS Toronto Maple Leafs
Jack Campbell has had multiple stretches of being rock solid, making big saves despite letting in goals, followed by not being able to stop anything at all. While his history of stretches was noted before his contract signing, we all still expected better than an .882 SV%. We all want him to do well because he's such a nice guy. Unfortunately, while you have to give him some starts, he's looking more and more unplayable with every start compared to Stuart Skinner. Maybe his homecoming game will give him an extra spark of motivation. But an opponent with elite offense won't make it any easier for him. On another note, being an Oilers fan in Toronto always ramps up the anticipation and passion for a game like this.
The boys are back after a long break but have plenty to talk about as the playoffs are in full swing. We go series by series, looking at how teams have fared so far and who will come out on top. Thanks for listening! Please rate and review our show on your favorite listening platform. Check out our partner's website at www.insidetherink.com for all your latest hockey news.