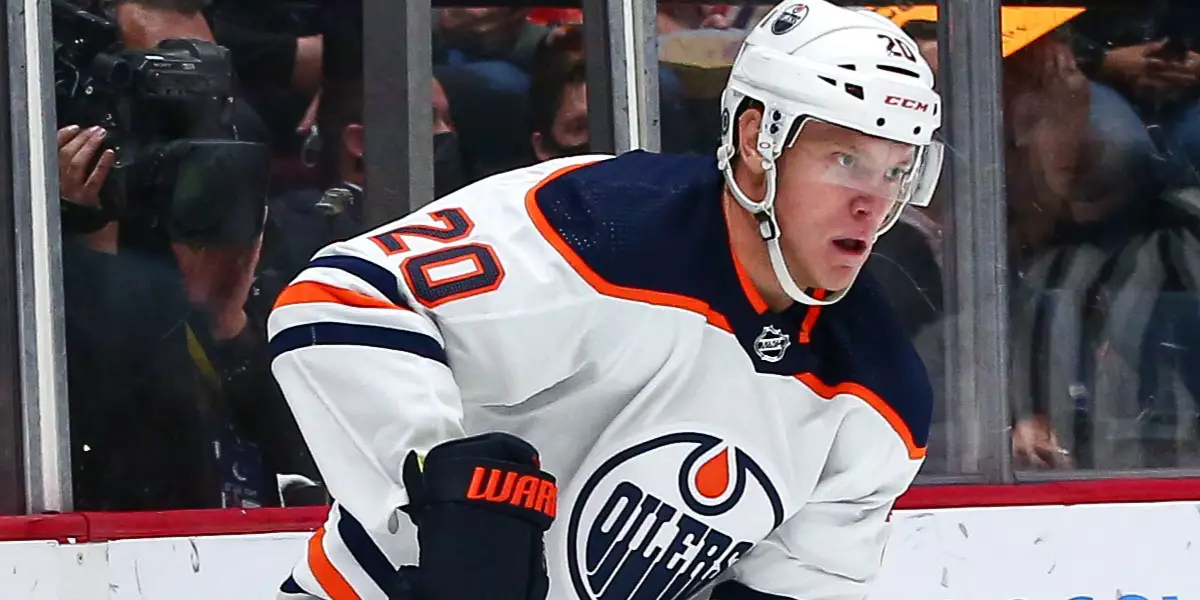 It was the perfect week for Edmonton on the ice. Three wins, no losses, and a slightly bigger hold on third place in the Pacific division. Off the ice, not many happy stories. Defenseman Slater Koekkoek, who has his contract with the AHL's Bakersfield Condors and will be a UFA after this season, has taken the whole season off from playing hockey for personal reasons, as we learned before the season started. He recently came out and shared that he'd been dealing with major anxiety during his time in the NHL and that his mental health was not in the right place. News of this came just a week after former Oilers winger Ales Hemsky revealed in a Czech interview how he felt while growing up as a professional hockey player and some of the struggles he had been dealing with. Coincidentally, this all happened around a game where the Oilers decided to keep less experienced players away from media availability after a tough loss on Hockey Night In Canada last weekend. I know this is a long-lasting cliche, but players, coaches, and managers are human beings too. As passionate as we can be about the teams we cheer for in the sports we watch, we sometimes lose sight of that as fans. And because there are more important things in life than just sports, let's remember that this coming Friday will be the first anniversary of Ben Stelter's pre-game against the team Edmonton will be facing off against on Monday night. Also, take some time out of your day to contemplate the tragedies that befell the two officers in Edmonton, and keep their families in your thoughts as they're going through an awful time. It's hard to write about hockey in moments like this when you have to consider the human aspect, though the job must be done. This week's opponents are…
Monday, March 20th at 7:30 pm VS San Jose Sharks
Back in January, the first meeting between these teams was a whopping 7-1 victory for Edmonton, with Jack Campbell looking like he was bouncing back to solid form that month and even making a save-of-the-year candidate. It's been Stuart Skinner's net for a while, but you can't keep Campbell out of the net forever. One might think that Soup gets a couple of chances at redemption in this game, next game, and some other games left in the schedule that should be guaranteed wins on paper. Just so long as the team in front doesn't play to their opponent's level like we've seen often over the years.
Wednesday, March 22nd at 8:30 pm VS Arizona Coyotes
The first tilt with Arizona back in December was also a blowout win. Since then, they traded their #1 defenseman on Trade Deadline Week, and they've recently been piling up more wins, slowly climbing up from the near basement of the standings and giving other non-playoff teams a closer chance in the Bedard sweepstakes.
Saturday, March 25th at 8 pm VS Vegas Golden Knights
Coming off a Saturday afternoon with a huge win against a second year NHL team, the Oil will need to make up ground in the standings against the six year NHL team. First place in the Pacific division, Edmonton are only four points back of them. Depending on how Vegas does throughout the week, as I type this, may the Oilers be able to take over that top spot in their division if they keep their winning streak alive?
The boys are back after a long break but have plenty to talk about as the playoffs are in full swing. We go series by series, looking at how teams have fared so far and who will come out on top. Thanks for listening! Please rate and review our show on your favorite listening platform. Check out our partner's website at www.insidetherink.com for all your latest hockey news.