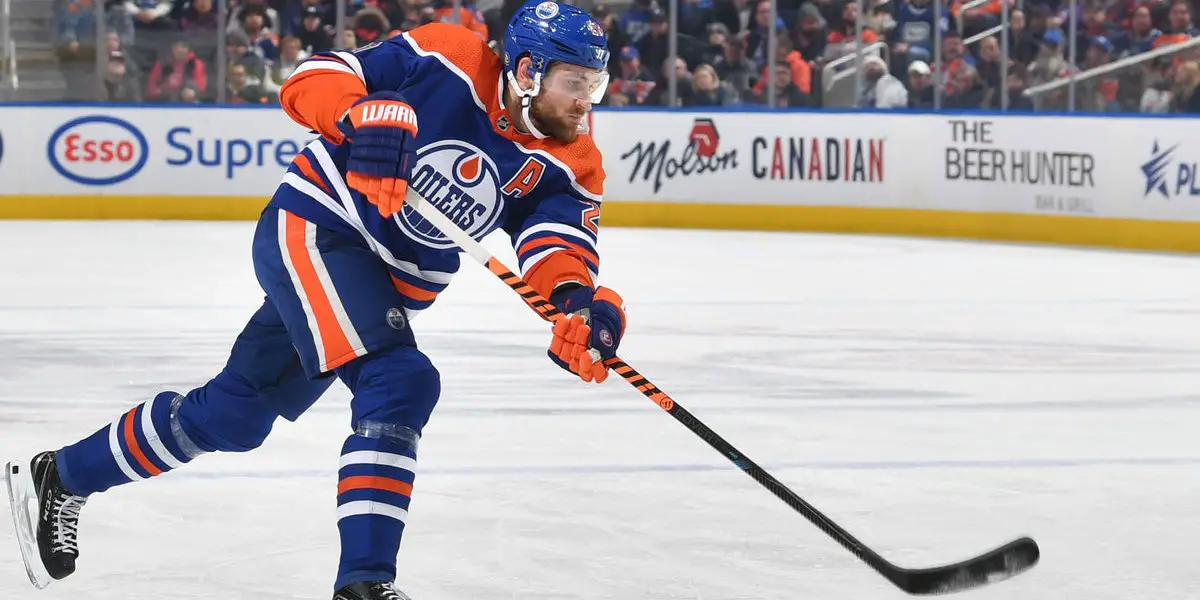 A week without a single loss. Kane, Draisaitl, and McDavid all reached 300 career goals. Draisaitl recorded his third 50 goal season. Back-to-back shutouts from both goalies after not having even one all season long. And the Edmonton Oilers are officially a playoff team in 2023 after Saturday night's win. Yes, this was a very good Oilers week, indeed. Congrats also to Stuart Skinner on becoming Rookie Of The Month for March, going 10-1-1 in that span. I may be a bit biased here, but while it's likely that Matty Beniers will win the Calder Trophy this summer, Skinner should at least be a nominee. With the inconsistent play of Jack Campbell during the season, Stu stabilized the goaltending position for Edmonton. I don't believe the Oilers would be where they are in the standings without him, nor do I think any other rookie has been more valuable to their team than he has. He's the team's second MVP after McDavid. Speaking of Jack Campbell, does he get three or four more starts before the regular season officially closes? I don't know how many fans are considering that, but I'd vote yes.
On one hand, you need Skinner to stay in a groove as the #1 goalie heading into the playoffs, as he has been the better goalie of the two. On the other hand, having two dependable goalies is part of having playoff success, and a well-rested, injury-free starter is not a bad idea at all. I think with Soup recording a 36 save shutout to help Edmonton officially clinch a playoff spot, letting him at least close out the regular season before being the backup in the playoffs is the least that the team can do for him. After booking their ticket, we'll see how they treat the remaining five games. This week's opponents are…
Tuesday, April 4th at 8:30 pm VS Los Angeles Kings
Last week's third meeting against the Kings looked like the preview of a Round 1 series we expect. Skinner got the shutout, but Joonas Korpisalo played a great game for LA. The first meeting was a 3-1 final score, the second meeting was a 6-3 final score, and the third meeting was a 2-0 final score. Do we go from low scoring too high scoring again?
Wednesday, April 5th at 8 pm VS Anaheim Ducks
The ghosts of Oilers past know Anaheim's current position all too well. It's draining for players to finish a dreadful season playing meaningless hockey games from the perspective of the standings. The Ducks have been blown out twice by Edmonton and will be facing again within a week. If they want some sort of motivation, while Mattias Ekholm is nowhere near a dirty player, maybe Trevor Zegras wants to stick Ekholm for the stick to the ribs he got in Saturday night's game.
Saturday, April 8th at 2 pm VS San Jose Sharks
San Jose is in that same basement predicament as well. Before highlighting the next opponents, I mentioned that Campbell should get a couple more starts now. The last time he started against the Sharks, he allowed four goals and was fortunate enough to have three other goals called back. He also let Arizona, another basement team, score four on him. But watching him get his shutout, which he fully earned by bailing his team out in the first period of that game, as I eluded to, should boost his confidence level regardless of the opponent he's facing.
The boys are back after a long break but have plenty to talk about as the playoffs are in full swing. We go series by series, looking at how teams have fared so far and who will come out on top. Thanks for listening! Please rate and review our show on your favorite listening platform. Check out our partner's website at www.insidetherink.com for all your latest hockey news.