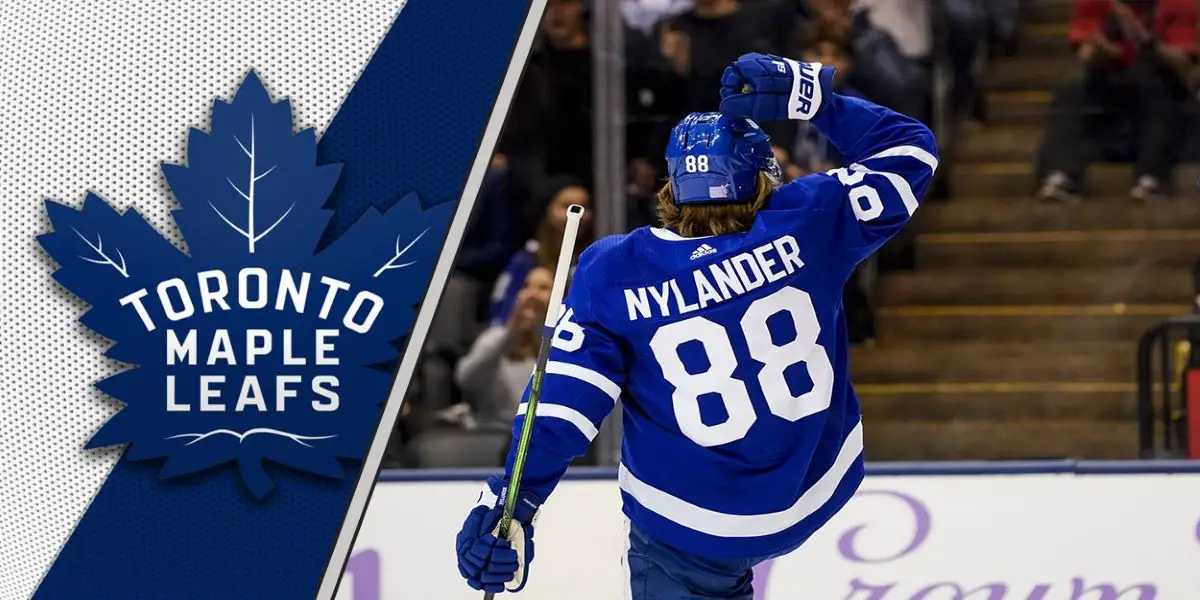 And that's a wrap.
The Leafs and Wild faced off against each other in the final game of the Global Series in Stockholm, Sweden. It was an early rise for those of us in North America, as the game started at 8:00 AM EST. The Leafs won their first game by a score of 3-2 against the Red Wings, while the Wild lost 2-1 in a shootout to the Senators on Saturday. 
First Star – William Nylander 
Coming off of a three-point performance on Friday against the Red Wings, Nylander picked up right where he left off, extending his season-opening point streak to 17 games and counting in this one. He played a total of 23:09, where he scored the game-winning goal, had an assist, and fired three shots on goal as well. You simply could not have scripted a better ending to the weekend for William Nylander; he scored the game-winning goal in overtime to give the Leafs the victory. Nylander has always had a certain swagger to his presence ever since he came into the NHL, but his swagger this year is on a whole other level. He is truly a dominant presence whenever he takes to the ice this year, and as a result, his confidence is also at an all-time high. He now has 27 points in 17 games this year, tying him for fourth in league scoring with David Pastrnak and Nikita Kucherov, and he is just one point off of the league lead. 
Second Star – Joseph Woll 
Woll let in a weak goal at the beginning of the game on Sunday but after that, he was an absolute rockstar for the Leafs. He faced a total of 36 shots in this one and he turned aside 33 of them, giving him a 0.917 save percentage on the night. While Woll has had a bit of a rocky stretch of games lately, I genuinely believe he has all of the tools to become an elite goalie at the NHL level. He is calm and composed; nothing seems to rattle him, and he is such a positionally sound goaltender as well. He always seems to find a way to make key saves when the Leafs need him the most too. Be patient with this guy as he goes through some growing pains here, Leafs Nation; he's the real deal. 
Third Star – Morgan Rielly 
Rielly has been an absolute stud on the back end for the blue and white all season long. He was fantastic on Sunday against the Wild as well. He played a whopping 26:03, scored a goal, had two assists, and also blocked a shot. He was noticeable all game long in this one. He was jumping into the rush with every opportunity and did not sacrifice anything defensively as a result. Whenever he joined the rush, he always got on his horse and instantly got back into position defensively. He made an outstanding play defensively, which led to him setting up William Nylander for the game-winning goal as well. After his three-point performance Sunday, he now has 15 points in 17 games so far this season; fantastic production from the longest serving member of the Leafs. 
The Leafs were set to fly back to North America Sunday night and they will return to action on Friday as they will be in Chicago and are set to face off against the Hawks and Connor Bedard for the second and final time this season. Given it is American Thanksgiving weekend, the blue and white will once again have an early start time as puck drop is scheduled for 2:00 PM EST. It will be interesting to see if the Leafs suffer from any jet lag after spending a full week overseas in Stockholm.
So Nice, It Ended Twice feat. Marty Zylstra
–
Leafs Late Night
WELCOME BACK TO LEAFS LATE NIGHT! Presented by Inside The RinkGalaxy Biehn / Marty Zylstra of Sports! Is FunCheck out Marty's Music- Lucky To Be Good, Good To Be Lucky- Mitch Marner Is Underrated- Joseph Woll Remembers.- Gregor's ArkNEW MERCH IS AVAILABLE!JOIN OUR DISCORD!Remember to follow us on Twitter @LeafsLateNight & IG @LeafsLateNightCheck out Mike, Josh, and Nathan's articles on the Leafs + many more! insidetherink.com