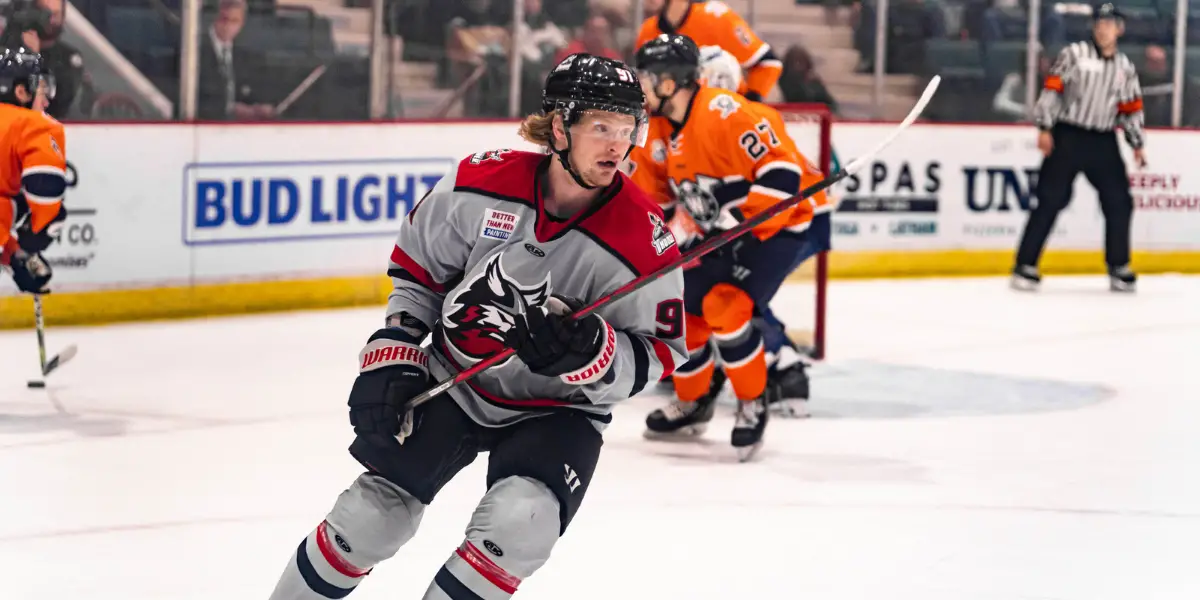 The ECHL is a league with many untold stories, and my goal is to unveil those stories to my readers. Today we will look at the story of Noah Corson, who started skating at three years old and a year later began playing hockey a year later. The Corson family is filled with hockey history as his father, Shayne, spent 19 years in the NHL with the Montreal Canadiens, Edmonton Oilers, St Louis Blues, Toronto Maple Leafs, and Dallas Stars. His sister played five seasons for Boston College, and his cousin Cain currently plays in the OJHL for the North York Rangers. However, the most noticeable name related to Corson is his uncle Darcy Tucker; Tucker spent 14 seasons in the NHL and was a force in the NHL; when I asked Corson about the impact Tucker had on him, Corson said, "He was a part of me getting into hockey, I would see him play in the NHL it was after that when my mom put a hockey stick in my hand, and I loved it. Tucker was a force for the Leafs, putting up 148 goals and 171 assists for 319 points in 531 games with the Leafs; he also put up 756 PIMs in that time as well.
Corson also played football as a kid, but said: "It wasn't too hard to choose hockey as a sport; I played football growing up, but I think my main was hockey, and it helps when everyone in your family plays the sport." After playing Juniors, Corson would spend a year in Sweden but ultimately returned to North America, "It wasn't too bad coming out of the Junior A leagues at 20 years old, I went to Sweden to try to continue to play hockey, and I loved playing there, but I thought coming back to North America would fit my playing style and luckily it worked out. "Intense guy that loves to play the hard way, always put my nose in the blue paint on the other end and just work hard and bring what I can if it's to help a teammate out on the fighting side or put the puck in the net," said Corson.
The boys are back after a long break but have plenty to talk about as the playoffs are in full swing. We go series by series, looking at how teams have fared so far and who will come out on top. Thanks for listening! Please rate and review our show on your favorite listening platform. Check out our partner's website at www.insidetherink.com for all your latest hockey news.